It was an unanimous decision by the judges after both couples performed their routines again - Graeme and Oti did a Quickstep to 'Sing Sing Sing' by The Andrews Sisters while Ashley and Pasha performed their Samba to 'Hot Hot Hot' by Arrow.
Craig Revel Horwood said: "For me it's a no brainer and the couple I'd like to save, Ashley and Pasha."
While Bruno Tonioli said: "No disrespect but it's evident. Overall much much stronger on every level, come on, it's Ashley. Ashley and Pasha."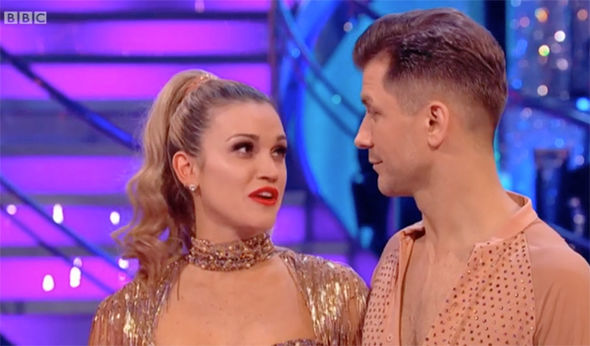 When host Tess Daly asked Grame about his time on the show, he said that he would have voted for Ashley and Pasha as well, adding: "I can't quite believe I was put against them to be honest but this whole journey I've got to say, before I say gloating things about Oti that I'm obviously going to. This show and what you've got is something special and thank you for letting me be a part of it."
He then said: "Secretly I've had 25 years of ballroom experience but I kept that to myself! No, I was a novice coming in to this."
The comment seems to be taking aim at Ashley Roberts extensive dance experience, with many fans criticising the show previously for some contestants having an unfair advantage.
However, Graeme added: "To be honest let's face it when you get down to the nitty gritty of this competition, I was on borrowed time, unless I learnt to fly or something I wasn't going to get past here."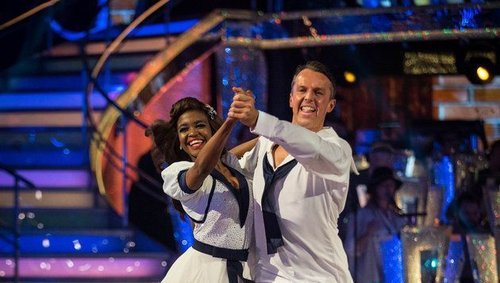 While his partner Oti said: "I've had the best season of my entire career on Strictly. I have never laughed so much, I've never been so angry so much. I have the best friend in you.
"We might not have been the best dancers but you have the spirit of Strictly. The show is such a nice family to be a part of the judges are amazing, the pros and the celebs are such a great support because they are lovely so thank you guys."
'Strictly Come Dancing' continues next Saturday on BBC One at 6.50pm.