'Stranger Things' is set to be parodied in the next Treehouse of Horror episode from 'The Simpsons'.
The Treehouse of Horror Halloween specials have been a beloved component of the animated sitcom since the first in 1990. Since then, one has aired every year.
The episodes consist of three separate, self-contained segments and frequently spoof popular film and TV shows.
As promised by the poster, Treehouse of Horror XXX - which is also the 666th episode in the series - parodies 'Stranger Things'. The third season of the hit Netflix series only recently debuted.
Lisa stands in for the character Eleven, Chief Wiggum is Hopper while Luann Van Houten (Milhouse's mom) is Joyce Byers. Milhouse, Martin, Bart and Nelson play Mike, Will, Dustin and Lucas.
The Oscar-winning fantasy flick 'The Shape of Water' will also get the spoof treatment. That segment features renowned singleton Selma Bouvier with Kang or Kudos as the alien-slash-fish-man-lover.
There's no trailer just yet but here's the poster.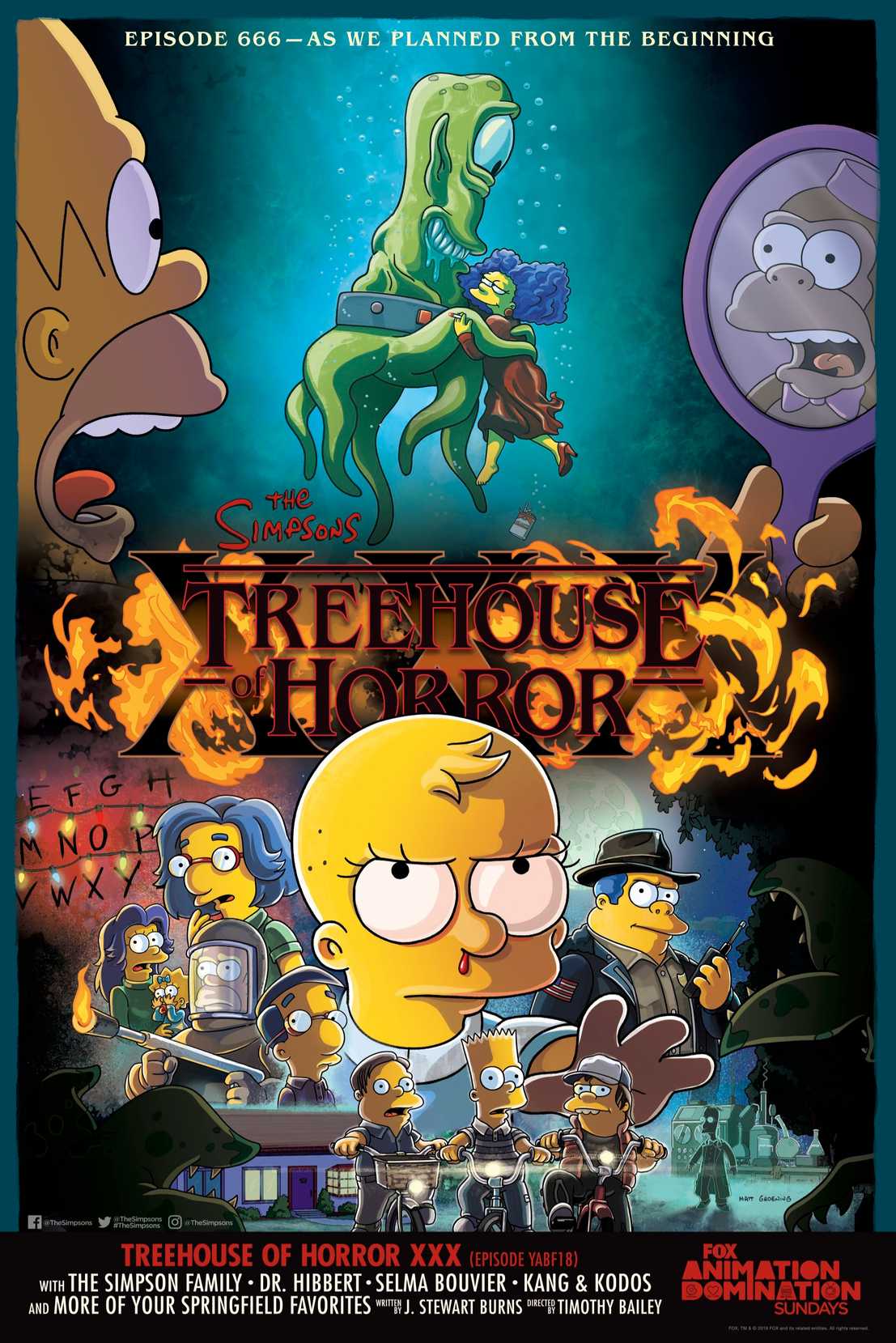 The Halloween special expected to air on October 20, 2019.