It's almost the end of summer which means it's about time we were done with all the repeats and best of's on the telly box and got ourselves some new TV shows to sink our teeth into. RTÉ launched their autumn season today announcing new home-produced drama, comedy and documentaries while there is also a strong focus on climate as part of its upcoming new season.
This November, RTÉ will devote an entire week of investigations, events and debate to the issues around climate change.
In sport, Jamie Heaslip, Donncha O'Callaghan and Michael Lynagh have been added to RTÉ's Rugby World Cup panel as Six Nations-winning captain Fiona Coughlan joins the commentary team.
New drama includes 'Dublin Murders' with Sarah Greene, Killian Scott and Tom Vaughan-Lawlor, and we'll also see the return of 'The Young Offenders' alongside a series of new comedy pilots in partnership with Screen Ireland.
RTÉ Director of Audience, Channels and Marketing, Adrian Lynch said: "What an exciting new season we have to look forward to. RTÉ's diverse content reaches over 90% of Irish audiences weekly across all its services. To be the home of the Irish rugby team, give a platform for younger voices as they participate in the Youth Assembly during RTÉ On Climate week, to engage Irish audiences with some of the biggest live entertainment shows, are all examples of our role in Irish life. RTÉ continues to deliver trusted journalism as well as shaping the nation with our impactful stories. This is RTÉ at its best."
Take a look at the best of the upcoming autumn schedule below.
DRAMA AND COMEDY
NEW: Dublin Murders for BBC One, Starz and RTÉ with support from Northern Ireland Screen, is an eight-part crime drama starring Killian Scott, Sarah Greene, Moe Dunford and Tom Vaughan-Lawlor. Based on the Dublin Murder Squad series by crime novelist Tana French, the drama has been adapted for the screen by renowned screenwriter Sarah Phelps best-known for her Agatha Christie TV dramas and for her adaptation of JK Rowling's 'The Casual Vacancy'. Set during the height of the Celtic Tiger, the series will focus on two murder investigations led by ambitious and charismatic Detectives Rob Reilly and Cassie Maddox.
NEW: Dead Still - RTÉ and Acorn Media Enterprises (AME) have partnered to commission this Irish period mystery with Dublin-based Deadpan Pictures and Toronto-based Shaftesbury co-producing, alongside ZDF Enterprises. Set in 1880s Ireland in the Victorian era heyday of "postmortem photography", the six-episode period drama follows a renowned memorial photographer as he investigates the murders of his recently deceased subjects. Dead Still is written by John Morton and directed by Imogen Murphy ('Can't Cope, Won't Cope', 'Red Rock') and Craig David Wallace (Slasher, Todd and the Book of Pure Evil, Murdoch Mysteries) Cast includes Michael Smiley and Eileen O'Higgins.
NEW: South Westerlies is a drama set in a coastal town on the south-west of Ireland, which is earmarked for a Norwegian-owned wind farm.
NEW: The Keith Barry Experience - Guests including Laura Whitmore, Rosie Connolly and Ken Doherty are on hand to watch the magician attempt stunts including an attempt at a death-defying escape from a straight jacket whilst suspended upside down from a crane.
The Young Offenders - Series 2 continues where series 1 left off telling the coming of age adventures of loveable rogues Conor & Jock and their mother/guardian Mairead as she tries to keep them on the straight and narrow (Alex Murphy, Chris Walley and Hilary Rose, reprising their roles), with friendship, loyalty, laughter and lots of mischief.
The Doireann Project: Following a hugely successful series 1 on the RTÉ Player, Doireann Garrihy brings some more Irish celebrities to life in her comedy sketch series.
This year's comedy slate includes four RTÉ / Screen Ireland Comedy Pilots.
Headcases, starring Seana Kerslake, follows four women as they attempt to keep up appearances as they juggle husbands, affairs and gangsters while working in a Northside Dublin hair salon.
Bump, starring Charlene McKenna, deals with the trials and tribulations of becoming a surrogate for your sister.
Dad is the story of a middle-aged dad moving in with his conservative gay son's one-bedroom apartment after his wife has kicked him out.
Handy tells the tale of two stepsisters specialising in the oddest of odd jobs.
Storyland
Under the Storyland banner, RTÉ and Northern Ireland Screen give emerging Irish creative talent an opportunity to make original Irish dramas.

NEW: Wastewater - Vinny and Lauryn fall for each other but their future together is thrown into doubt by the intersection of the darkest parts of their lives. Written and directed by Dave Tynan (Dublin Oldschool)

NEW: Skip to the End - A man suffering the trauma of his young daughter's hospitalisation following a car accident is given a mysterious solution to skip past his pain. Written and directed by Jason Butler.

NEW: Eat the Rich - A young bicycle courier, struggling to survive in the gig economy, takes revenge on the boss who fired him. Written by PJ Hart.

NEW: A Deal Is A Deal - A misguided and disgruntled teenage pigeon fancier reacts badly to the death of his champion young bird. Written by Francis and Geraldine Scullion.

NEW: Mushrooms - A desperate housewife takes drastic measures to solve her problem. Written by Marion McDowell, directed by Meghan McArdle.

NEW: Yellow Bird - Faced with the eviction from her home by her own daughter, an elderly mother takes in a Syrian Refugee as freedom takes on a new relative meaning for the pair. Written and directed by Grainne Dwyer.
RTÉ PLAYER ORIGINALS INCLUDE:
Rugby World Cup Extras Building excitement and entertainment around this year's RWC across RTÉ Player, rte.ie and social. This short form of content will include Trying Japanese, a challenge-based entertainment format where Irish celebrities and sports stars get a taste for all things Japanese!
Climate Action: Sustainable Living Series Celebrities take on the challenge to live more sustainably by changing one aspect of their life, for one week, for the better of the planet.
Your One Nikita Season 2 Deadly short-form animation series with your one Nikita and her mates from Dublin's Northside! Starring Aoife Dooley, Emmet Kirwan and Jen Hatton.
NEWS & CURRENT AFFAIRS 
With its brand-new studio launched earlier this year, RTÉ News brings you the biggest news programmes in Ireland with flagship bulletins the Six One News and Nine O'Clock News showcasing the latest breaking news, interviews and reports available 24/7 via our digital news services. Continuing to document Irish stories in rural and urban areas is RTÉ Nationwide.
This autumn sees the return of Claire Byrne Live and Prime Time with more live studio debate while the bite-sized digital series Explained by Prime Time is back giving you clear information on key current affairs issues to watch whenever and wherever you want.  From the teams that brought you revelations into the greyhound industry, creches and ESB oil leaks, RTÉ Investigates is set to reveal a number of major new investigations this season.  The new season will also see listeners enjoy greater insights with RTÉ News' podcasts Brexit Republic, Your Politics with Aine Lawlor.
FACTUAL

NEW: Quinn Country - The story of how a billionaire became a bankrupt prisoner, brought down by the collapse of a multibillion-euro gamble on shares in the Anglo Irish Bank, the financial domino which toppled Ireland into economic collapse. Consisting of three 60-minute episodes, the makers of this series have been granted unprecedented access to Sean Quinn.
NEW: The Redress Board - Twenty years after the groundbreaking documentary series States of Fear, RTÉ returns to the stories behind Ireland's industrial schools and asks, have we learned anything? In May 1999, Taoiseach Bertie Ahern apologised to the survivors of residential institutions and set up a state inquiry to investigate what happened and who was responsible for the abuse of children in state care. The government established a redress scheme to compensate survivors for the abuse they suffered.  Now, twenty years on, this documentary looks at what actually happened to the survivors as the State set about trying to repair and redress the damage that was done to them as children.
NEW: The Teenage Ambassadors - Natasha Maimba and Minahil Sarfraz met whilst growing up as asylum seekers in Direct Provision, their childhoods spent in cramped caravans on the outskirts of Athlone. Both spent years in limbo, not knowing if they would be able to stay in the country they were making home. Their mothers were not allowed to work and were denied basic citizenship rights. Finally granted leave to remain, this film will follow the journey of these articulate, intelligent and funny young women as they prepare to sit their Leaving Cert exams.
NEW: The Yellow Brick Road - Be it an issue of loneliness, unemployment, relationship, a phobia, anxiety or addiction, four carefully chosen Fairy Godmothers (Claire Fullam, Noel Sutton, Greg Xavier and Jordan Dunbar) will listen, offer advice and support those in need of their help. In the spirit of The Wizard of Oz, they will use some magic to tap into their subject's inner courage and heart and help guide them on the first steps on their own personal Yellow Brick Road.
NEW: Brendan Grace - Thanks for the Memories - 3-part documentary which began following Brendan Grace on his journey to put on a show with the Forget-Me-Nots choir and a group of his showbiz friends in the Olympia Theatre. Then, Brendan got sick. At first with pneumonia, then with cancer. The series changed focus immediately and went from a documentary about a man fighting to put on a show, to the story of a man fighting for his life.
The Rotunda - Award-winning series returns this Autumn with eight episodes charting the highs and lows of pregnancy and childbirth in the world's longest-running maternity hospital.  In this series, we follow 32 stories of expectant parents who are hoping to welcome new arrivals into their lives.  For some, this will be a straightforward visit to the Delivery Suite while for others their journey to parenthood will require additional help and support from The Rotunda's dedicated team of doctors and midwives.
NEW: Pulling with my Parents - In this brand-new series for RTE 2, a generation who have only known digital dating, let their parents take control of their love lives, including their apps! Can a parental filter help unlock the conundrum of modern hook-ups? Or will 'Grindr' be too much for Mum to handle?
NEW: My Big Day Home or Away - In each of the four episodes, a loved-up engaged couple is given the services of two top-class wedding planners, Tara Fay and Bruce Russell. One planner arranges a wedding at home, in Ireland, one plans a wedding away, somewhere fabulous and foreign.
First Dates Ireland - Ireland's favourite daters are back for another series which sees hopefuls search for love over the course of dinner in central Dublin. Over 4,000 people applied for the upcoming series, which will air on RTÉ Two early in 2020.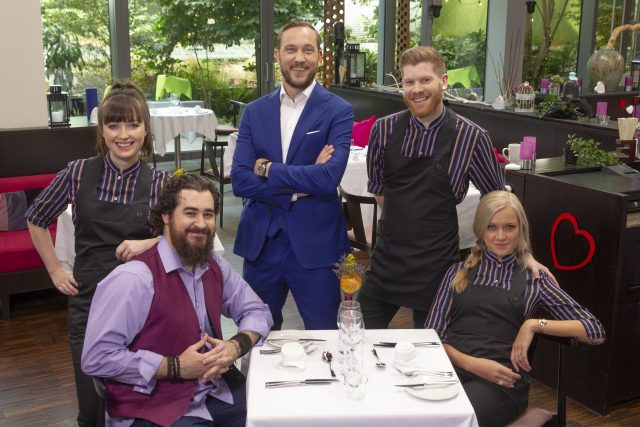 NEW: Niall Tóibín - With exclusive access to rare family archive and countless excerpts from his TV shows, movies and stand up performances, this documentary is a rare insight into one of Ireland's greatest comical minds. Featuring interviews with all of Niall's children as well as Pierce Brosnan, Gabriel Byrne and Jim Sheridan.
Ar Son na Poblachta returns to RTÉ One screens in October 2019 as the decade of centenaries continues. Episode one is 'The story of the life and death of Private George Duff Chalmers' - Born in Edinburgh 1902 executed by the IRA in June 1921 and buried in a bog in Co. Clare for almost 100 years. Episode 2 deals with Thomas Hodgett, who was abducted from his home never to be seen alive again.
Raised by the Village - After a hugely successful pilot series, Raised by the Village returns for four-part series, featuring 8 teenagers from Darndale, Neilstown, Swords, Waterford and Dundalk. The teenagers are embraced by families in Roscommon, Leitrim, Laois and Donegal.
NEW: Sirloin Steaks & Semtex - Documentary told by Brian Kerr and the League of Ireland players who made the trip to Libya to play against the Libyan national side in 1989 when he Gadaffi regime was public enemy number one. The film uses the RTE Archive to contextualise the overt and covert links between Libya and the Irish State in the 1980s – as Beef went one way in major deals between Irish Beef Barons and Gadaffi's State while Guns came the other way as Gadaffi backed the Provisional IRA as a proxy force in his War on the West. 
NEW: Children of the Troubles - Joe Duffy explores the lives and tragic deaths of the children who were killed during the Troubles in Northern Ireland. Over several decades, the violence in Northern Ireland claimed the lives of thousands of people of all ages, among them babies, young sports stars and teenagers just starting their first jobs. The focus of the documentary will be on the family memories of these young people and the short lives that they led.
NEW: Building Ireland - Join our team of experts in Architecture, Engineering and Geography as they explore and celebrate some of the finest examples of Ireland's building and engineering heritage.
NEW: All Hands on Deck - During each hour-long episode, Francis Brennan will gain an insight into what life is like for the ship's 1,600 crew members by stepping into the shoes of three of the most senior onboard roles: Maitre 'D, Entertainment Director and Hotel General Manager.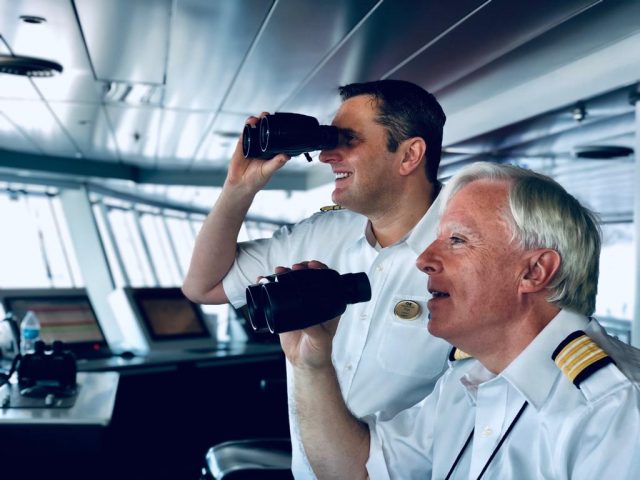 NEW: DIY SOS Ireland - The Big Build' is an inspirational and feel-good format for RTÉ One, which will see a deserving family facing hugely difficult personal circumstances get a significant home makeover to help improve their quality of life. Presenter Baz Ashmawy and his team of experts set out to renovate the homes of deserving families, changing their lives.
NEW: Beyond The Menu - Presented by award-winning chef, Mark Moriarty, this exciting series goes behind the kitchen doors at some of Ireland's top restaurants run by young chefs.
NEW: Goodbye House - The series features downsizers from all walks of life and from all over Ireland, who are looking for new beginnings.
NEW: The Test - From Cork, Donegal and Limerick, across the Midlands to Dublin and Wicklow, each episode will follow the journeys of learner driver" as they are put through their paces before taking their driving test.
NEW: Cat Hospital - Nestled in the leafy environs of Glanmire near Cork City sits Ireland's only purpose-built cat veterinary hospital. The cameras follow Claire Meade and her team of veterinary specialists as they attend to some poorly felines.
Home Rescue - Architect Róisín Murphy and builder Peter Finn and the crew are back to rescue six cluttered houses around Ireland.
NEW: Mary Black: Only a Woman is a documentary celebrating the Irish Singer.
Donal's Superfood in Minutes sees chef Donal Skeehan return with some healthy meals.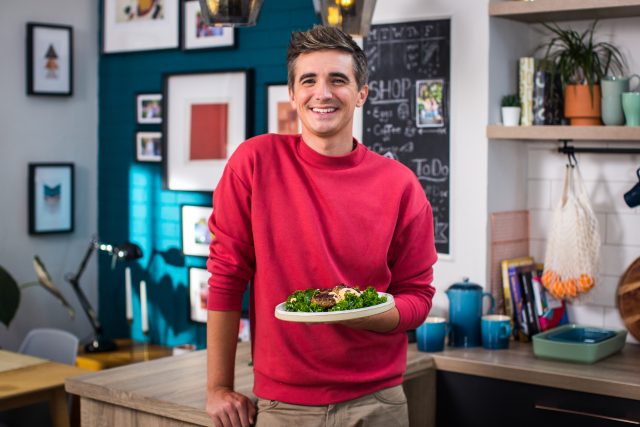 Big Week On The Farm: Harvest captures the busy lives of farmers and nature at harvest time.
Ear to the Ground - Ear to the Ground, RTE's popular farming and rural affairs show, returns for its 27th season in November. Presenters Helen Carroll, Darragh McCullough and Ella McSweeney will host an eclectic and entertaining mix of stories from around the country.
NEW: Changing Ireland - A look at the effects of Social Entrepreneurs on the people whose projects they are designed to assist
SPORT
This autumn, live GAA coverage continues on RTÉ Sport and will help fans ease into the short evenings with the All Ireland Football and All-Ireland Camogie finals, followed in September by live coverage of the AIB All Ireland Club Championships - for the first time. The GAA All-Star Awards brings a glittering close to 2019 Championships, live from the Convention Centre in Dublin.
There's sure to be plenty of Irish interest in the World Rowing Championships, with two days of live-action from Austria at the end of August, and all eyes will be on Sanita Puspure as she looks to add to her sensational gold medal from last year.
As a curtain-raiser to the Rugby World Cup, Ireland face Wales at the Aviva Stadium in the Guinness Summer Series live and Ireland's campaign in the 2020 Women's Six Nations will also be live on RTÉ in the Spring. Both men's and women's Euro qualifiers feature heavily in live soccer this autumn. For the first time, RTÉ brings live coverage of the Republic of Ireland women's campaign to qualify for their first-ever major tournament, in 2021.
In the UEFA European Championship 2021 qualifiers, the Republic of Ireland will face Montenegro at Tallaght Stadium on Tuesday 3 September and Ukraine on Tuesday 8 October.
The Republic of Ireland's UEFA Men's European Qualifiers for Euro 2020 against Switzerland (Thursday 5 September), Georgia (Saturday 12 October), Switzerland (Tuesday 15 October) and Denmark (Monday 18 November) are also live.
The UEFA Champions League group stages return in September, plus the climax of the SSE Airtricity League Premier Division title race and both Men's and Women's FAI Cup Finals from the Aviva Stadium.
RTÉ will host the Irish women's hockey team's Olympic qualifiers live from Dublin in November, provide live coverage of the European Cross-Country Championships and, for the first time, bring you live coverage of the European short-course swimming championships from Glasgow.
Live Racing continues with Champions Weekend in September, the Fairyhouse Winter Festival in December and the Leopardstown Christmas Festival.
The RTÉ Sport Awards on the 14th of December will mark the achievements of Ireland's sporting men and women with a live show on RTÉ One.
The Geansaí returns with a new three-part series focussing on Ireland's sporting communities and their stories - ár gCluichí, ár bPaisean, ár Scéalta.
RTÉ ON CLIMATE 
One of the greatest challenges to Ireland's rising generation is climate change. RTÉ will devote an entire week of investigations, events and debate to this urgent issue facing us all.
During the second week of November, RTÉ on Climate will examine the clear and present danger of climate change now, not just in the future, and look towards solutions.
This special week will roll out across RTÉ television and radio, RTÉ Player, RTé.ie and social media. It will also include an unprecedented Youth Assembly as part of RTÉ on Climate - a first-time event for young people in Dail Éireann, jointly hosted between RTÉ and the Houses of the Oireachtas
RTÉ News With the UN confirming July 2019 as the hottest ever recorded, Paul Cunningham travels to the Arctic Circle and visits the western Greenland town of Ilulissat, on Disko Bay. Cunningham will assess the impact of climate change on this UNESCO World Heritage Site since his last visit as Environment Correspondent in 2006.
RTE's youth music radio station, 2fm aims to provide a soundtrack to accompany the Climate Youth Parliament blending interviews and music both on FM and digital with the creation of a special week-long digital radio stream called Generation 2. And while young people have been asked to have their say in Dail Eireann on November 1t5th, expect to hear lots of young people flexing their voices on 2fm in the build-up to the big day.
In Will Ireland Survive 2050?, Gerald Fleming uses immersive 3D graphics to examine the disastrous effects of extreme global weather patterns on our country.
News2day - Ireland's only daily live TV news programme for primary school children will feature one school each week. They will also cover the Youth Assembly.
RnaG and Nuacht will co-produce a series of short vignettes featuring personal testaments from people when have made A Change /RUD AMHÁIN, or who plan to make one change because of climate change awareness.
There will be five 20-minute podcasts from the RTÉjr Green Team, and 16-year-old environmental activist James Dunne is the guide as they tackle topics ranging from marine pollution to renewable energy to how schools can become green.
Tara Stewart will present a sustainable fashion podcast in a brand-new podcast series broadcast in front of a live studio audience during RTÉ Climate Week. My Story: The Beach Cleaner documents Flossie Donnelly, a 12-year-old Dublin child obsessed with picking up rubbish and plastic from her local beaches in Dun Laoghaire.
ARTS
NEW: We Need to Talk About Ross - This revealing and entertaining documentary spends time with Paul Howard, the man behind Ross O'Carroll-Kelly. Described by the Irish Times as 'Ireland's pre-eminent satirist' and by the Irish Independent as 'one of the world's funniest writers', this documentary attempts to get inside the complex mind of workaholic wordsmith Paul Howard.
NEW: Wonder Walls: An Irish Street Art Story - This documentary looks inside this rapidly evolving art scene and see how it is redefining the role of art in our society.
NEW: Garech Browne Last Days at Luggala - This film is an obituary of one of the greatest modern patrons of the arts; a flawed, roguish, but generous, visionary and thoroughly Irish dandy.  His sudden death in 2018 left a huge gap in the Irish cultural landscape
The Works Presents returns with a new five-part series in which John Kelly meets key Irish figures from the arts. In conversations with John, these key creative forces, share insights into how and why they work in their chosen fields. John explores what inspires them and how it drives them.
NEW: David Brophy's Unsung Heroes - After his transformational experiences with The Choir of Ages and The High Hopes Choir, conductor David Brophy is back empowering our nation's carers.
RELIGIOUS

NEW: All Walks of Life - Former president Mary McAleese brings well-known people on spiritual journeys along some of Ireland's most stunning and ancient pilgrim paths. Mary walks St Kevin's Way in Wicklow with actress and author Amy Huberman; she tackles the Mámeán trail in Connemara with Galway hurler Joe Canning and St Féichin's Way in Westmeath with Minister Helen McEntee.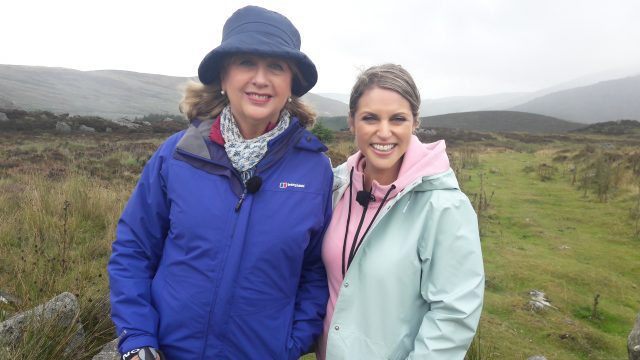 NEW: In Survivors, Clinical Psychologist, Dr Paul D'Alton, presents a series of face-to-face interviews with individuals who have experienced various types of trauma.
YOUNG PEOPLES
Younger RTÉ2 viewers will be entertained by a second series of the hugely popular Donncha's Two Talented, hosted by Donncha O'Callaghan. Body Brothers is a new RTEJr show which explains the human body through two curious dance-obsessed brothers – Lords of Strut.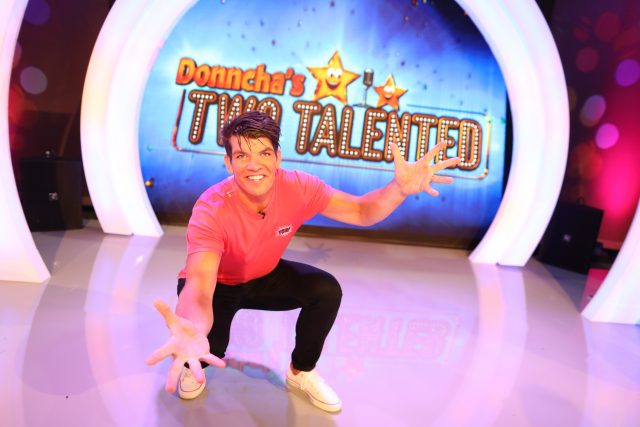 In Ace My Space, YouTube stars Sean Treacy and MC travel all over Ireland meeting kids with all kinds of passions and interest to give them the chance to transform their room
Tir na nÓg - Take a magical journey through the hidden garden gateway to Tír na nÓg.  Travel through the lovely woodland setting with Clíona Ní Chiosáin as she guides you on a wonderful journey delivering songs, games and stories as Gaeilge.
Living With a Fairy Series 2 returns for more magical fun-filled fairy adventures. After Jay's cousin Niamh gets into a spot of bother after her cooker explodes, she has to move into Jay's little cottage

Critters.tv - A 2D-animated comedy sketch show featuring a mix of stunning live-action nature documentary footage, we get the animal's eye view on nature docs. 
I'm Starting Secondary School - Following 11-year-old Doria as she leaves primary school behind and starts secondary school.
Sherriff Street Salmon - Jake, 12, from inner-city Dublin's Sherriff Street goes to his local community centre nearly every day. This summer, Jake & some of the other kids from his centre will get to go on the trip of a lifetime - a fishing expedition to Delphi, Co. Mayo to catch a salmon.
Returning programmes include: Today With Maura and Daithi; Dancing With The Stars: The Late Late Show; The Late Late Toy Show; The Ray D'Arcy Show;  Home of the Year; Winning Streak; Eurovision Song Contest; Rose of Tralee; Up for the Match; Operation Transformation. Home of the Year; Ireland's Rich List; The An Post Irish Book Awards; 10 Things to Know, Eco Eye; How to be Good With Money;  Mrs Brown's Boys Christmas and New Year Specials; Line of Duty; The Works Presents; Winning Streak; Pat Shortt's Music on D'Telly, Eastenders; The Tommy Tiernan Show; RTÉ Investigates; Claire Byrne Live; The Week in Politics; Line of Duty; Mr Mercedes; Homeland.