Hence why the actor joined James Corden on his late night talk show for a chat recently, and while there revealed that he wasn't always the chiseled handsome man that appeared before them. In fact he was a bit of a late bloomer and used to look more like a "big potato", as he says, when he was younger.
32-year-old Madden didn't wear denim until he was 18, he tell Corden, as he needed to wear fabric his mother could adjust.
It was ultimately a stage role and "vanity" which made him decide to trim down.
James Corden didn't show any pics of this young Richard, but earlier in the year the below snap of him as a youngster was revealed on ITV's 'Lorraine':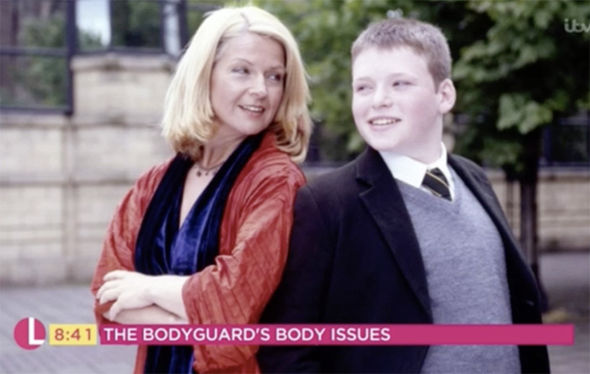 Madden told The Sun at the time: "I was fat and shy. Crushingly shy, going to what was a fairly tough high school. Aggressive, masculine.
"So I thought the best thing to do would be an actor!
"Not go and play football or get good at boxing. I'll go and be an actor!"
Worked out pretty well for him so far.