In these uncertain times, some beloved TV series have been cancelled. Some projects have collapsed before even starting. But it looks like the 'Powerpuff Girls' live-action reboot that NOBODY WANTED is going full steam ahead. Of all things.
A live-action sequel series to the 'Powerpuff Girls' was first announced last year. In recent weeks, it was announced that the series was getting a pilot.
There was still time to stop the wheels in motion.
But now the show has actually been cast, so yep, you're going to have to see Blossom, Bubbles and Buttercup brought to life (which is only ever really acceptable in cute group Halloween costumes).
They're disillusioned, in their twenties, and irritated at having lost their childhood to saving the world. But now it's in danger once more (*sighs*) so they just might have to reunite...
Chloe Bennet will play leader of the pack, Blossom Utonium. The actress is best-known for playing Daisy 'Skye' Johnson in Marvel series 'Agents of S.H.I.E.L.D.'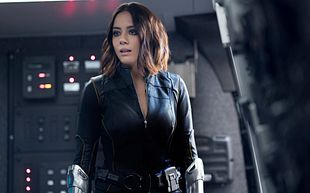 Deadline describes the rebooted character as "a spunky, conscientious, Little-Miss-Perfect child who holds several advanced degrees." She's "anxious and reclusive" suffering from "repressed kiddie-superhero trauma." But she's determined to rise as a leader again.
Bubbles will be played by Dove Cameron, who won an Emmy for her role on Disney Channel's 'Liv & Maddie'. Cameron is also known for Disney's 'Descendants' and NBC's 'Hairspray Live!'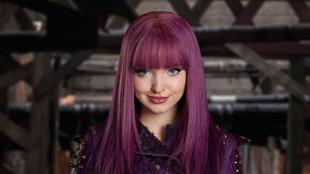 Bubbles is sweet as pie and "she still sparkles as an adult, but her charming exterior belies an unexpected toughness and wit. She's initially more interested in recapturing her fame than saving the world, but she just might surprise us and herself."
Yana Perrault, who's playing Buttercup, is best-known for her work on Broadway in the Alanis Morissette musical 'Jagged Little Pill.'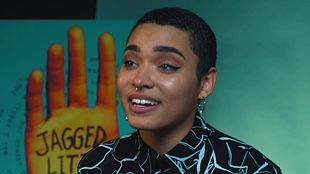 Known as the little rebel in the good times of the Powerpuff Girls, she's actually more sensitive than she looks. Now she's spending adulthood leaving her superhero identity behind, and trying to live anonymously.
The original Cartoon Network animated series created by Craig McCracken aired from 1998 to 2005.
Diablo Cody ('Juno', 'Young Adult') is on board as a writer for the reboot, so that's promising, with Heather V. Regnier.
Maggie Kiley will direct, having previously helmed episodes of 'Chilling Adventures of Sabrina', 'Dirty John' and 'Riverdale'.
Look, it might not be a total disaster.
Then it might suffer the same fate as 'Winx Club' live-action reboot 'Fate: The Winx Saga'.