Oscar Isaac will star as the relatively obscure Marvel character Moon Knight for the latest Disney+ show, and the star is relishing the chance to do something different with the character.
Isaac played Apocalypse in 2016's 'X-Men: Apocalypse' and despite his best efforts, the superhero film went down as one of the more forgettable entries in the superhero canon.
Isaac is no stranger to franchise work having starred in 3 'Star Wars' films and more recently, played Timotheé Chalamet's father in the Oscar-nominated blockbuster 'Dune'.
The actor, who shot to fame playing the titular Llewyn Davis for the Coen Brothers' 'Inside Llewyn Davis', has relished playing a new character that's fairly unknown to the general public and is taking the chance to define the character.
Speaking to British film magazine Empire, Isaac discussed his experience of acting in big blockbuster franchise films as "feeling like you're building the plane on the runway," and television allows him to stretch his muscles as an actor.
"The idea of getting back to 'handmade' films, character studies, I was desperate for that feeling," the actor said.
"It ('Moon Knight') felt 'handmade' and it's the first legitimate Marvel character-study since the first 'Iron Man' movie", he said of the show.
When the role was offered to him, Isaac accepted the role with the view of doing something novel with it.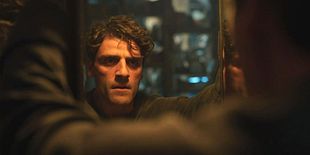 "I thought, 'Maybe I can hijack this thing. Maybe this is the chance to do something really f***ing nutty on a major stage".
The character of Moon Knight deals with disassociate identity disorder, and for Isaac, taking on the role was appealing.
"What I love most about this thing is that it's an exploration of a mind that doesn't know itself," he explains.
"A human being that doesn't know his own brain. I found that really moving: what the mind is capable of as far as survival."
The star said that taking on the role was no walk in the park, however.
"The workload was massive: the technical challenge of embodying these different characters, physically, the way I manifest my body… It required a lot of energy," he said.
'Moon Knight' will debut on Disney+ on March 30th.