ITV's gamble at giving us a double-helping of love within the space of a year proved too much for viewers and may have been the end of the show as we know it. Applications for the regular summer edition are already open, but we think that the winter edition should be put to bed after just one season.
When rumblings of a potential winter version of 'Love Island' were rumoured to be in the making at ITV, there was a chorus of cheers from many followers of the show. Others, on the other hand, groaned at the thought of having to watch yet another batch of perfect-looking people try to have a relationship in a forced environment, being watched at all times by cameras in a perfect-looking location.
This tepid response to the news should have been a warning sign to producers - leave this trashy TV show alone for another year please, and let us get through the winter without having to watch these walking fitness adverts try to have a memorable conversation.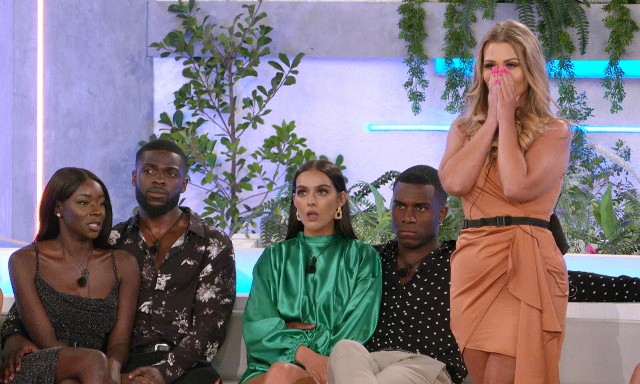 Alas, a second helping of the show arrived, and kicked off on January 12th in the sunny new location of South Africa. Every day for the next six weeks, our lives were bombarded with news about people we knew literally nothing about the week beforehand.
The first casualty of the show was Ollie Williams, who left only three days after entering the villa - citing himself still being in love with his ex-girlfriend (and not having anything to do with his hunting past at all, at all).
First viewing figures of the winter edition showed right off the bat that viewers were less interested in the new edition, with one million fewer tuning in compared to the previous season's opener. However, viewing numbers were still impressive when compared to any other TV show being watched on other competing channels, so the series was still a success in terms of numbers. Also, many could have been viewing the series on-demand, making up for the disappointing figures. According to Deadline, ITV are hoping to sell the rights of their two seasons a year formula of 'Love Island' to other territories.
Bringing back many of previous series' staples to keep viewers interested - such as a host of new bombshells entering the villa at various points, Casa Amor making a deliciously welcomed return, and the couples looking after babies for an afternoon - it was the same thing regurgitated into a South African location. The winter edition of 'Love Island' felt like it was missing something - maybe the appearance of straight-talking Maura Higgins from our last version of the show had expectations for this series set too high.
Shaughna was a strong favourite among viewers early on, but she was booted off for trying to steal Luke M from Demi. The series just didn't have that spark that set it apart from every other series that came before it.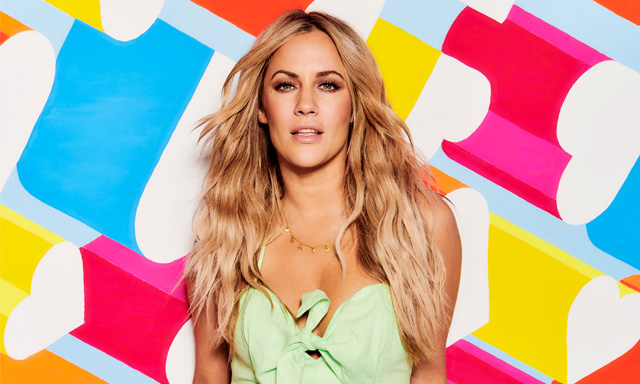 From the offset, 'Love Island' in South Africa was also shrouded in controversy. Caroline Flack stepped down from presenting duties before the series aired, due to her boyfriend Lewis Burton pressing charges against her for assault. Laura Whitmore was swiftly drafted in as a replacement.
On Saturday 15th February, the 40-year-old sadly took her own life. As a mark of respect to her family and friends, and to allow the production team in South Africa some time to breathe, 'Love Island' didn't air on the Sunday following her death.
With one week of the reality show still to air, its return on Monday night felt unsettling, to say the least. The islanders were left in the dark about Flack's passing, which makes sense as they didn't know her, but the poor production team who did must have found it incredibly difficult to continue their hard work.
Together with Iain Stirling, the team put together a tribute to Caroline which split viewers opinions. On the series' final show, however, they released a much more fitting tribute to the presenter, which was led by her friend and colleague Laura Whitmore.
This incredible tribute to Caroline Flack is just heartbreaking ? #loveIslandfinal #LoveIsland pic.twitter.com/146XZcGS9c

— Derek Momodu (@DelMody) February 23, 2020
Of course, no-one could have predicted what was to happen to Caroline. But there's no denying that watching the final week of the series - a show she had previously been the face of just months beforehand - felt strange.
Many fans of the show said they would be turning off, and the remaining days of the series dragged on until the bitter end. According to Campaign, the series finale also had a 34% drop when compared to last year's series finale of the regular summer version.
An amazing moment for an amazing couple. Here's when Paige and Finn became your winners ?? #LoveIsland pic.twitter.com/d40SawUDtv

— Love Island (@LoveIsland) February 23, 2020
Nevertheless, the show did go on and it ran until its planned climax last night, where lovebirds Paige and Finn eventually took home the £50,000 grand prize. Although they were fitting winners, many viewers wished that Luke T and Siannise had won the reality show instead - they even topped our 'Love Island' poll.
So, the first series of 'Love Island' in South Africa has finished. Do you think it was a success? Did ITV's gamble pay off? Cast your vote below, and let us know in the Facebook comments if you would tune in if the winter edition were to return once again.