If you're a fan of all things Dracula-related, then this event will be right up your street.
The writers and producers of a new mini-series based on Bram Stoker's iconic novel will make an appearance at Dublin's Lighthouse Cinema as part of the Bram Stoker Festival on October 27th.
The three-part series, which will air on both Netflix and BBC One, was adapted by actor, writer and horror aficionado Mark Gatiss along with Steven Moffatt, best known for his work on 'Sherlock', 'Doctor Who' and many others.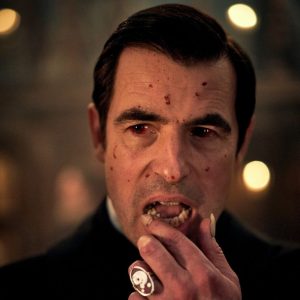 Along with executive producer Sue Vertue, they'll present a 'first look' at the forthcoming series, which stars Danish actor (above) Claes Bang ('The Girl in the Spider's Web') as the Count.
As well as airing the teaser footage, all three will participate in a Q&A, while the audience will also get a first look at Gatiss's forthcoming 'In Search of Dracula' companion documentary.
It takes place at the Lighthouse Cinema on Sunday, October 27th at 1pm, and a limited number of tickets at €11 are available here.