Last night's episode of 'Love Island' was chockoblock with drama as it saw Aaron and Lucinda dumped from the island after a public vote.
Not only that but it was announced at the end of the 'Love Island' episode that Casa Amor is coming...
For those unfamiliar with the reality series twist, Casa Amor is the ultimate test for the contestants.
The boys and girls are split up into two separate houses with all new girls and boys, respectively.
Among those hoping to tempt the islanders away from their partners are two Irish ladies.
Salma Nolan is a twenty year old model and influencer from Dublin.
Here's what she had to say...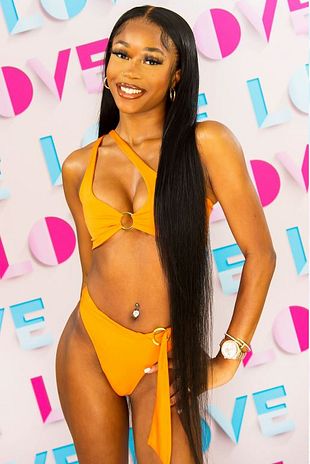 Why have you signed up for Love Island?
I've never been in love. What better place to have a tunnel vision and really finding your one? It's the perfect atmosphere, you don't have the outside world distractions. It looks like time moves fast in there in a good way – it's like, do you actually like me or not? In the real world it's so wishy-washy. With this, it's just, you need to know.
Tell us about your job
I model beauty, hair and fashion.
What do you think you will bring to the Villa?
Definitely a lot of vibrant energy. I'm the bubbliest person in the room.
How would your friends/ family describe you?
Confident would be the top thing that everyone says about me. Chatty, I am chatty once I'm comfortable around you. I can be shy at times if I don't like the energy. I do pick up on energies a lot. I don't like confrontation. I am a very fiery person but I would never start something just because. If I'm confronted then I probably would get fiery. I don't bother people if they don't bother me.
Next up is international DJ Kaila Troy, who's 28 and also from Dublin.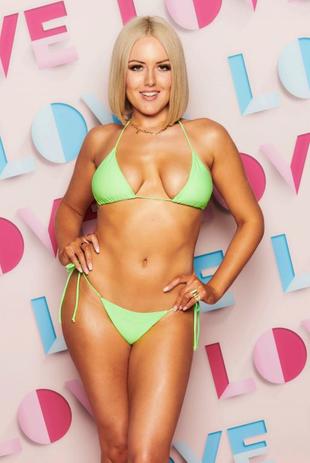 Why have you signed up for Love Island?
Real life dating has not been doing me any favours at all. I've had it.
Tell us about your job as a DJ
Work is fun. Before the pandemic I was DJ-ing everywhere, all around the world, really fun, exciting, very fast-paced, meeting a lot of interesting characters. I'd be around a lot of different artists in the industry. I love the energy. Sometimes it is hard dating as I am travelling a lot.
What are you looking forward to in the Villa?
I'm really looking forward to meeting everybody and finding somebody. I'm really intrigued and excited about who I'll meet in there.
Are you competitive?
I am very competitive. I wouldn't have gotten where I am in work and my career if I wasn't prepared to have a little drive and oomph in me.
How would friends and family describe you?
My friends would say I'm very energetic. Never got into drinking, was never my thing, but I'd be the one up all night still and they'd be falling asleep. They'd say I was very outgoing and hardworking for sure. What I want I go and get it. Independent, too. And caring and loving.
Do you have a party trick?
I think my party trick is I'm the DJ and kind of the life of the party. I create the party.
Check out all the girls heading to Casa Amor below.
Among the Casa Amor boys is Matthew MacNabb from Belfast. He's 26 and a strategic marketing consultant.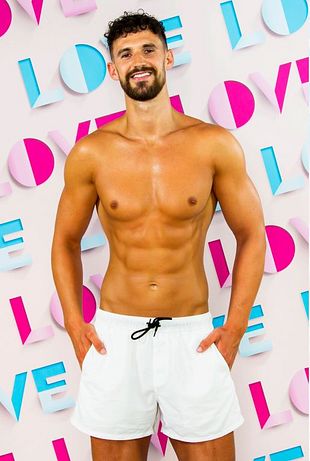 Why have you signed up for Love Island?
The main thing is the adventure, it seems like a really fun thing to do.
Tell us about your job.
We started a marketing consultancy at Christmas time and it took off really quickly. I originally did law as my undergraduate and I've worked in investment banking and I did a masters in business administration. I was working in California for a year and a half. I came back without a job and I started this company with some other marketing consultants.
Will you step on toes to get who you want?
I won't have much of a problem with that. The guys haven't known the girls that long so it's not really a huge issue. I'm sure if they have a problem they'll approach me.
What do you think you will bring to the Villa?
I feel like I'm pretty chilled and very adventurous. I'm very laid-back in the sense I like to laugh and I don't care too much about what people think.
How would your friends/ family describe you?
My family would describe me as very relaxed and laid back, positive and optimistic. And my friends would describe me as very adventurous and very positive.
What's an interesting fact about you/ something people should know?
I'm 6ft6".
Check out all the boys heading into Casa Amor here.
Love Island continues tomorrow at 9pm on Virgin Media One and Virgin Media Player.