'Love Island' is big business, both for ITV and for contestants and brands, who all stand to make big money off endorsements once the Islanders leave the villa.
In fact, it's long been accepted that 'Love Island' contestants are selected based on their social media profiles, mainly Instagram. And it's been proven year after year that this is how they make the money roll in as follower numbers climb during and after the show's run.
With that in mind, we thought we'd give you a rundown of each of the first 12 Islander's Instagram profiles, with pre-launch follower counts and a selection of posts that highlight just why they were chosen.
Yewande Biala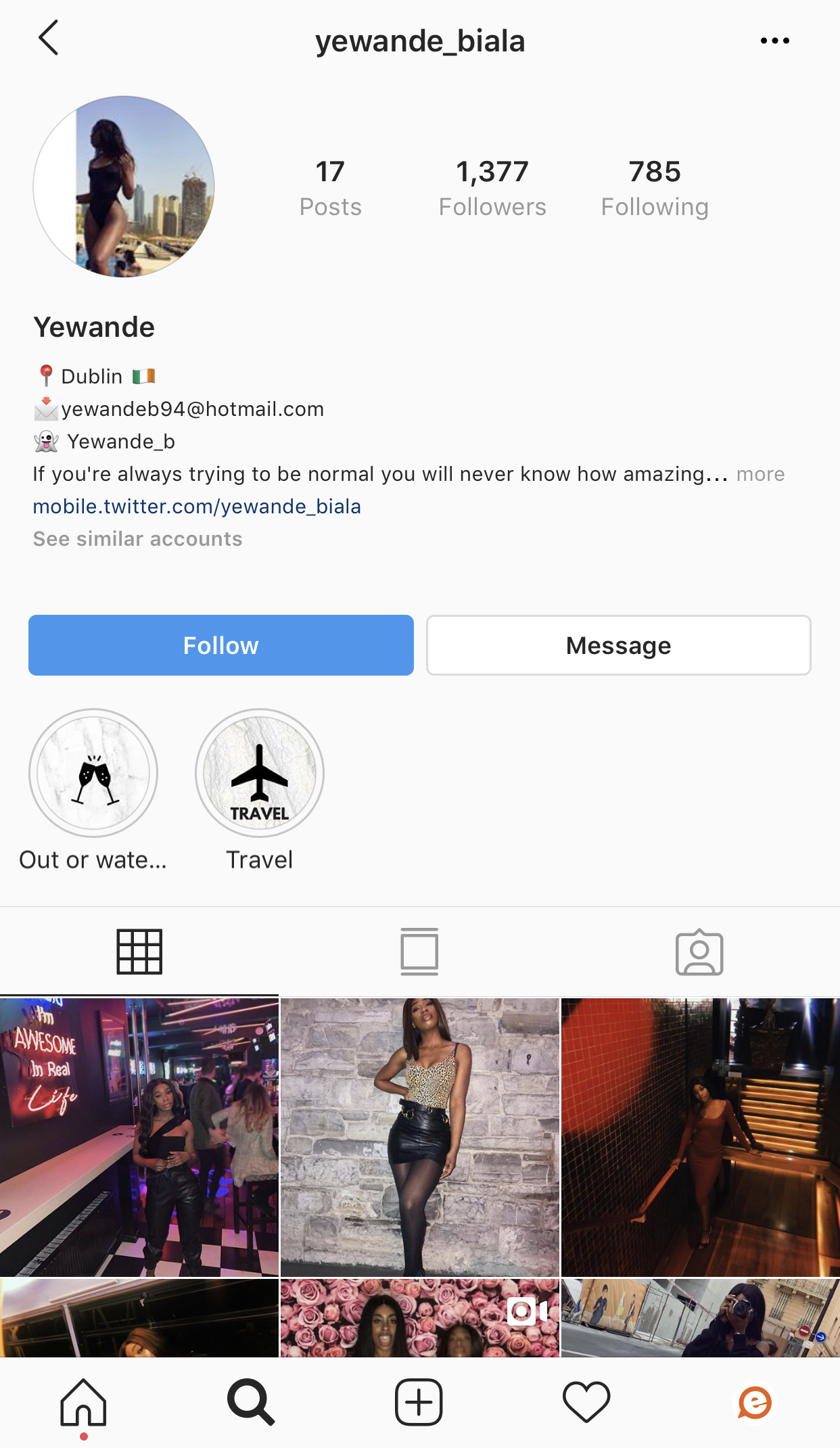 Yewande, who's already our favourite just by being from Dublin (please don't make us regret this, Yewande), had just under 1,400 followers before she was announced as a 'Love Island' contestant.
You can find her @yewande_biala.
Here she is somehow making the print on a Dublin Bus seat look good.
Lucie Donlan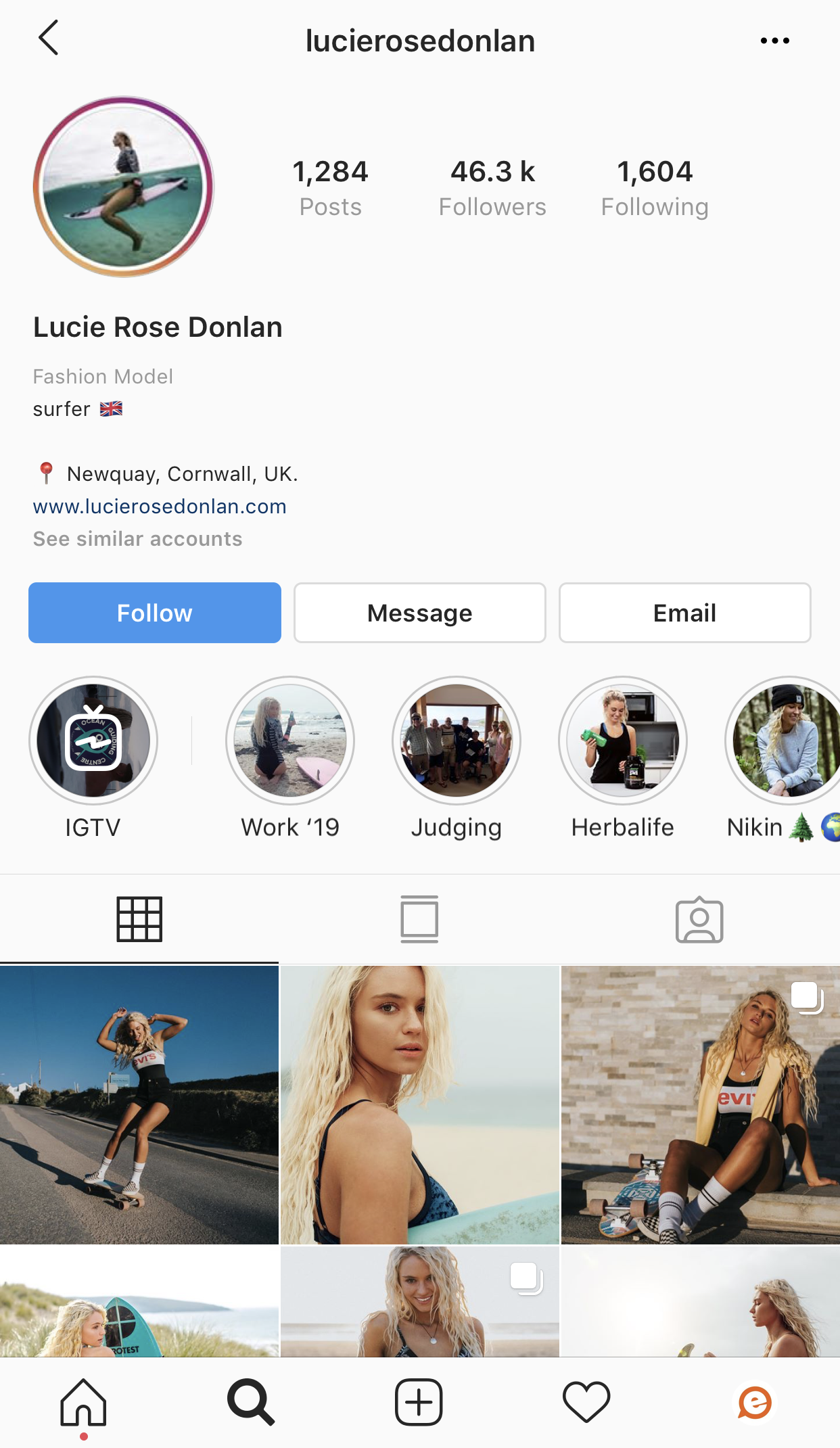 Lucie, 21, is a surfer from Newquay. She was pretty popular on Instagram even before joining 'Love Island' with over 46,000 followers. It's increased by another 10k (at the time of writing) since the announcement.
You can find her @lucierosedonlan.
Amber Gill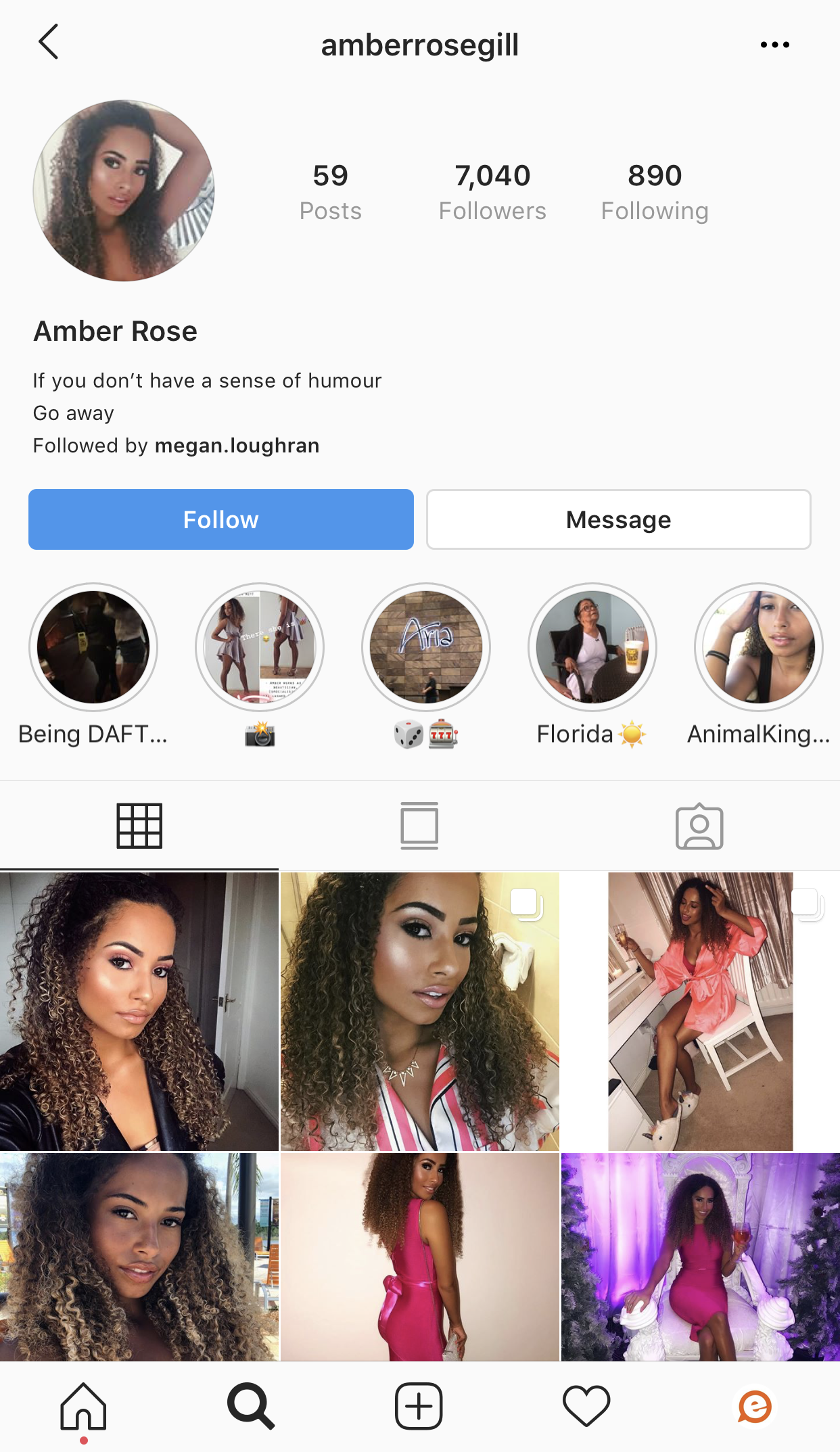 Amber, 21, is a beauty therapist from Newcastle. She loves Tom Hardy and dogs - because what sane person doesn't??
Her 7000 followers have grown to a whopping 35k (at the time of writing) since the 'Love Island' announcement.
Follow her @amberrosegill
Amy Hart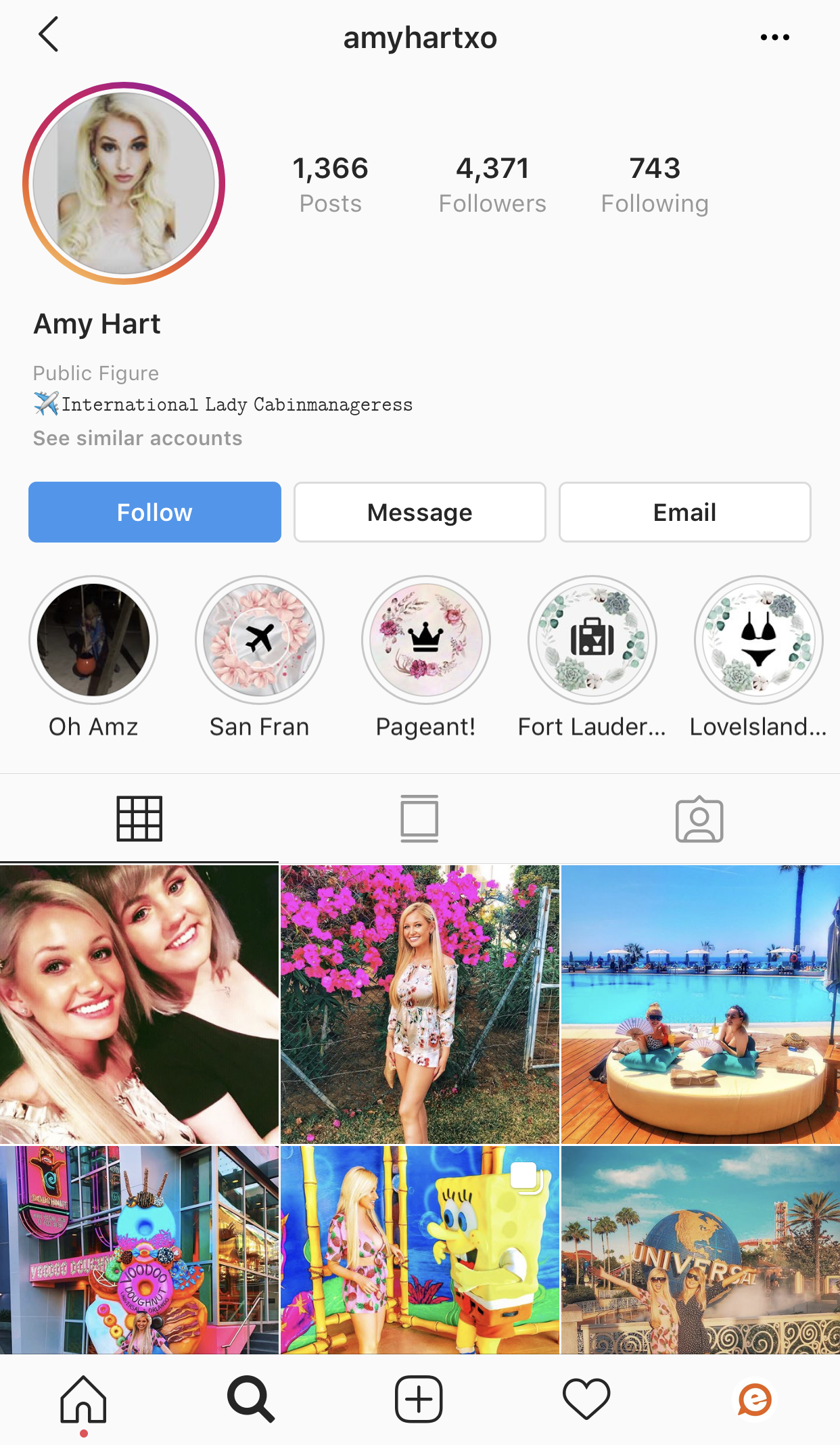 An air hostess/cabin crew manager from Worthing, Sussex, Amy is 26 and describes her love life as the song 'Tragedy' by Steps.
She's just over 4000 followers before joining 'Love Isalnd' and you can join them @amyhartxo
In a recent post, she says goodbye (forever?) to the life of flight.
Anna Vakili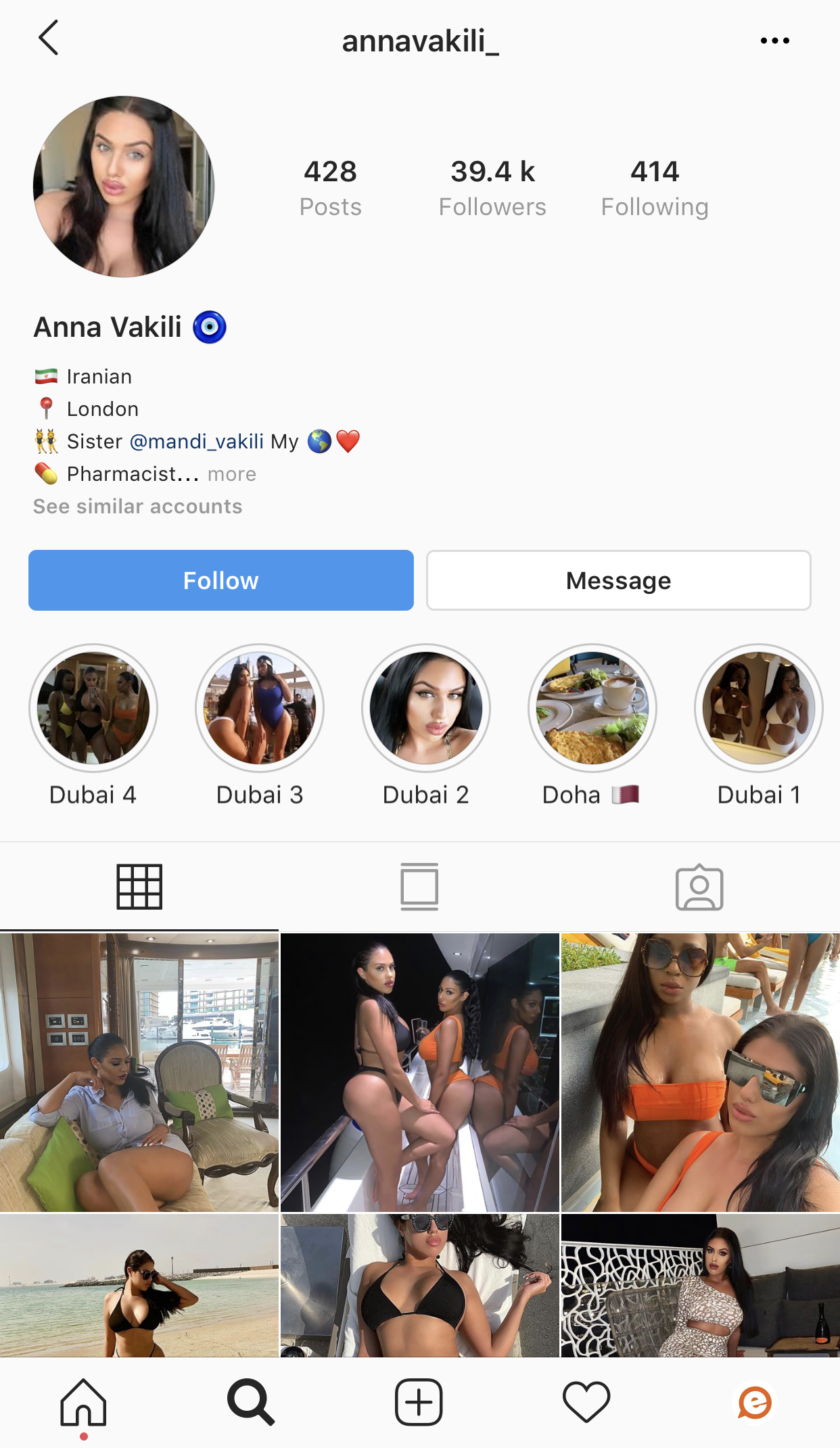 Practically an elderly resident (by 'Love Island's standards anyway), Anna is a 28yo pharmacist.
She was pretty popular on Instagram already with over 39k followers before joining the reality series.
Follow her @annavakili_
Anton Danyluk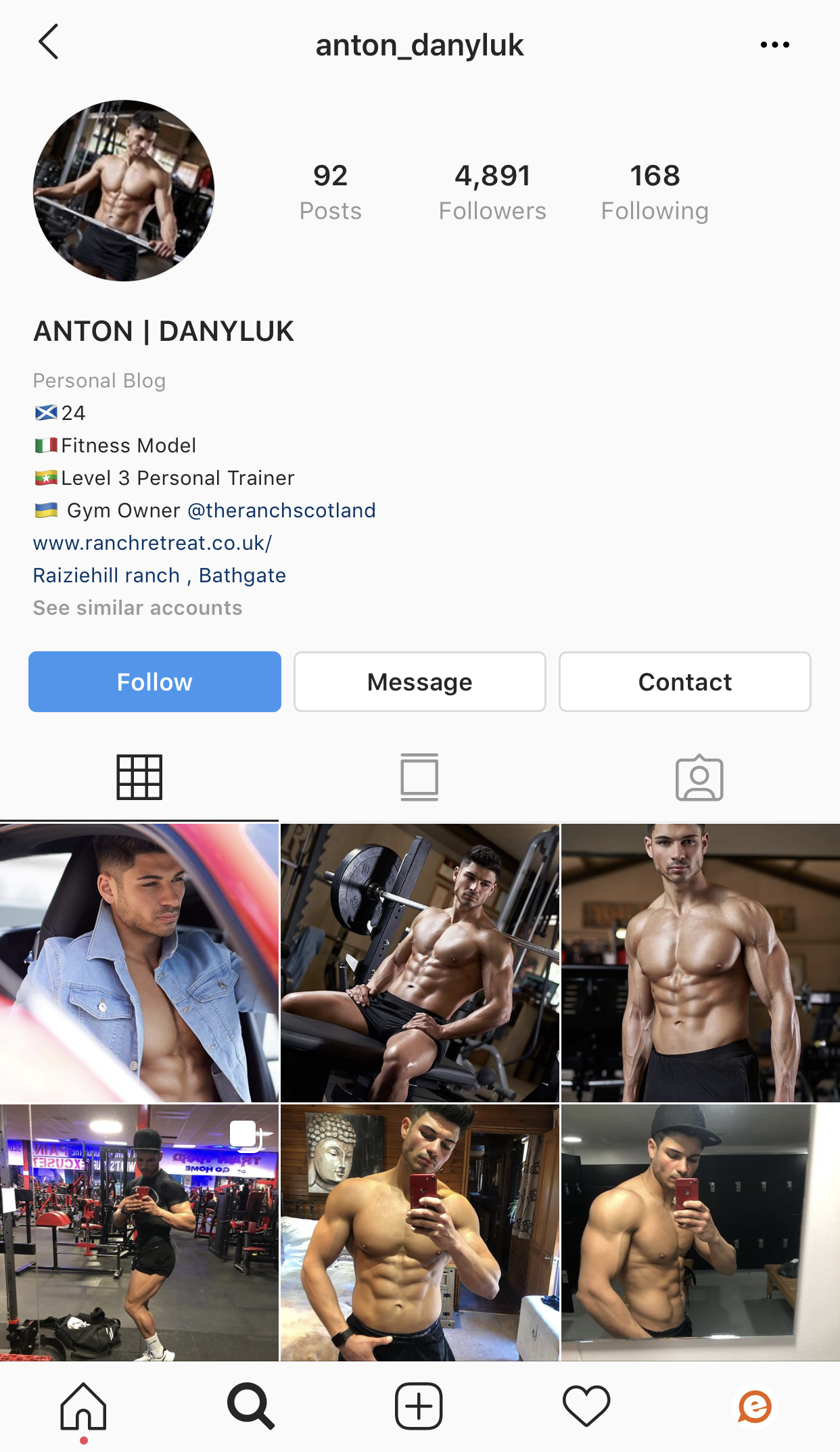 Anton Danyluk is a fitness model and gym owner with just under 5k followers before joining 'Love Island.'
Be warned if you're looking for the real deal - his profile is "run by friends" according to the bio.
Follow @anton_danyluk - and mind because there are a few copycats - to your heart's content.
Tommy Fury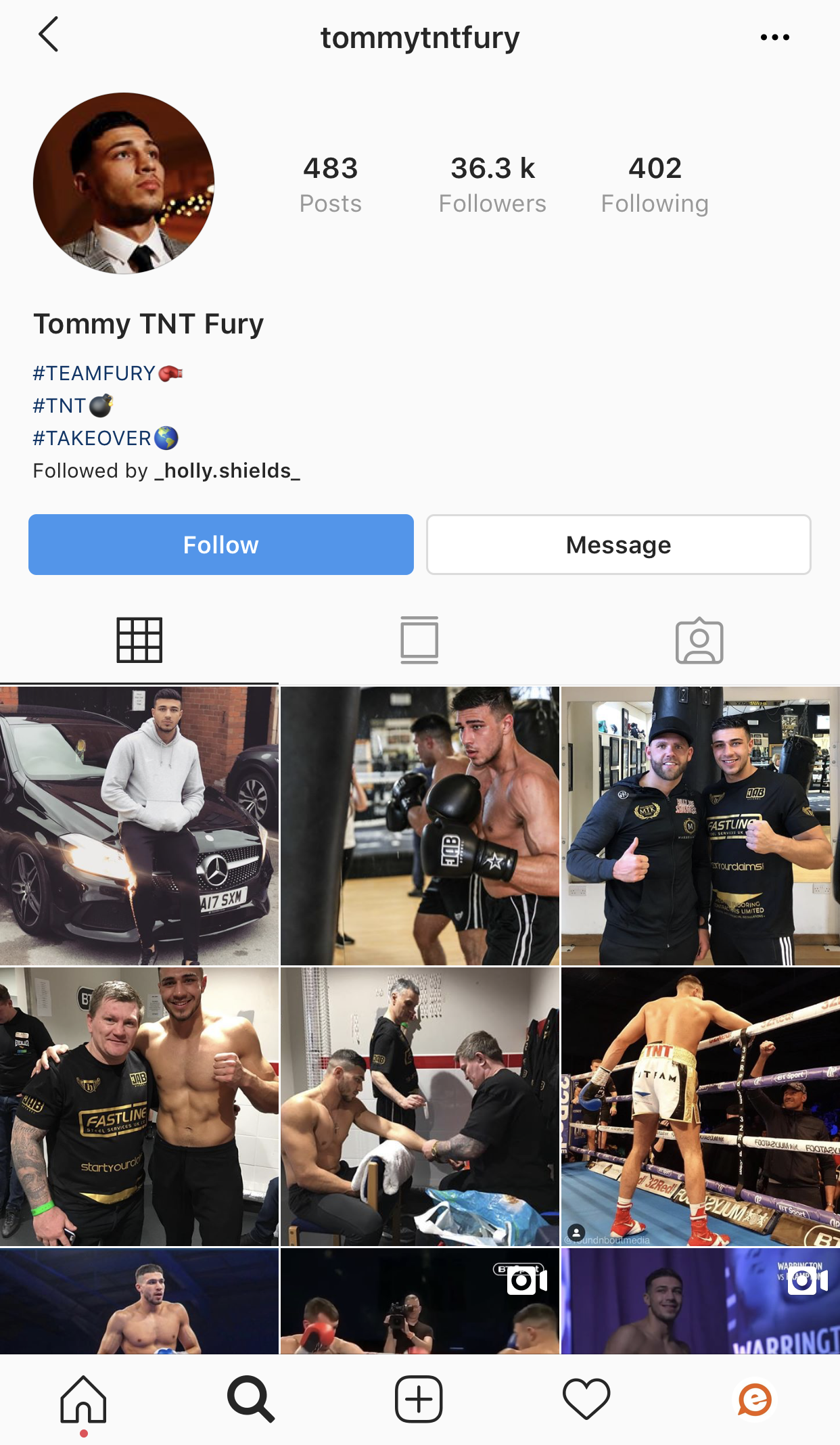 You can follow @tommytntfury among now 75k others (up from 36k since the announcement) now.
The Manchester boxer is managed by Off Limits Entertainment.
Joe Garratt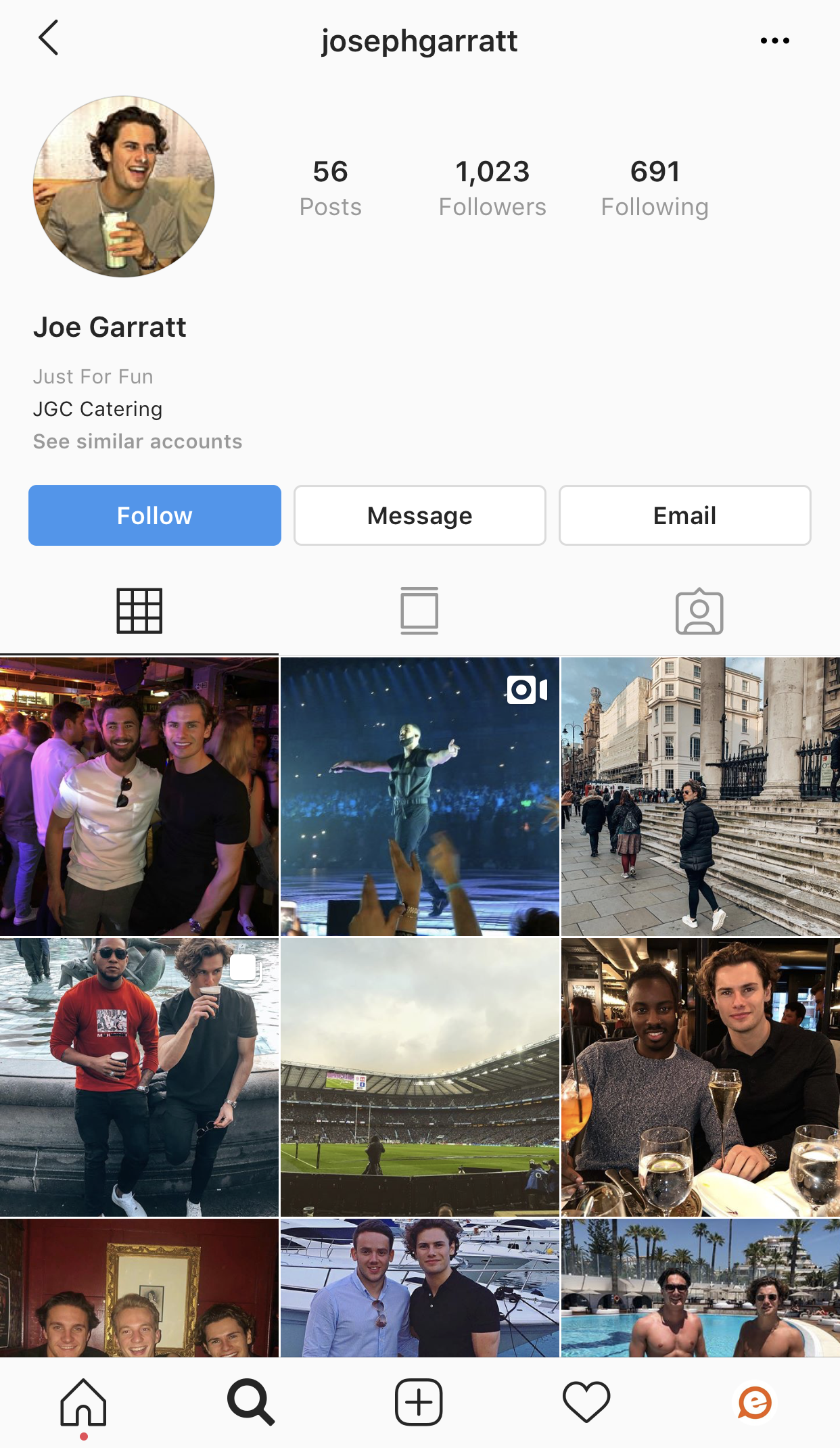 Referring to himself as 'The Sandwich Man' in his bio (we guess that could have some significance on the show?), Joseph or Joe Garratt had a relatively minor 1000 followers on Instagram before the 'Love Island' announcement.
You can follow the catering company owner from South East London @josephgarratt
Michael Griffiths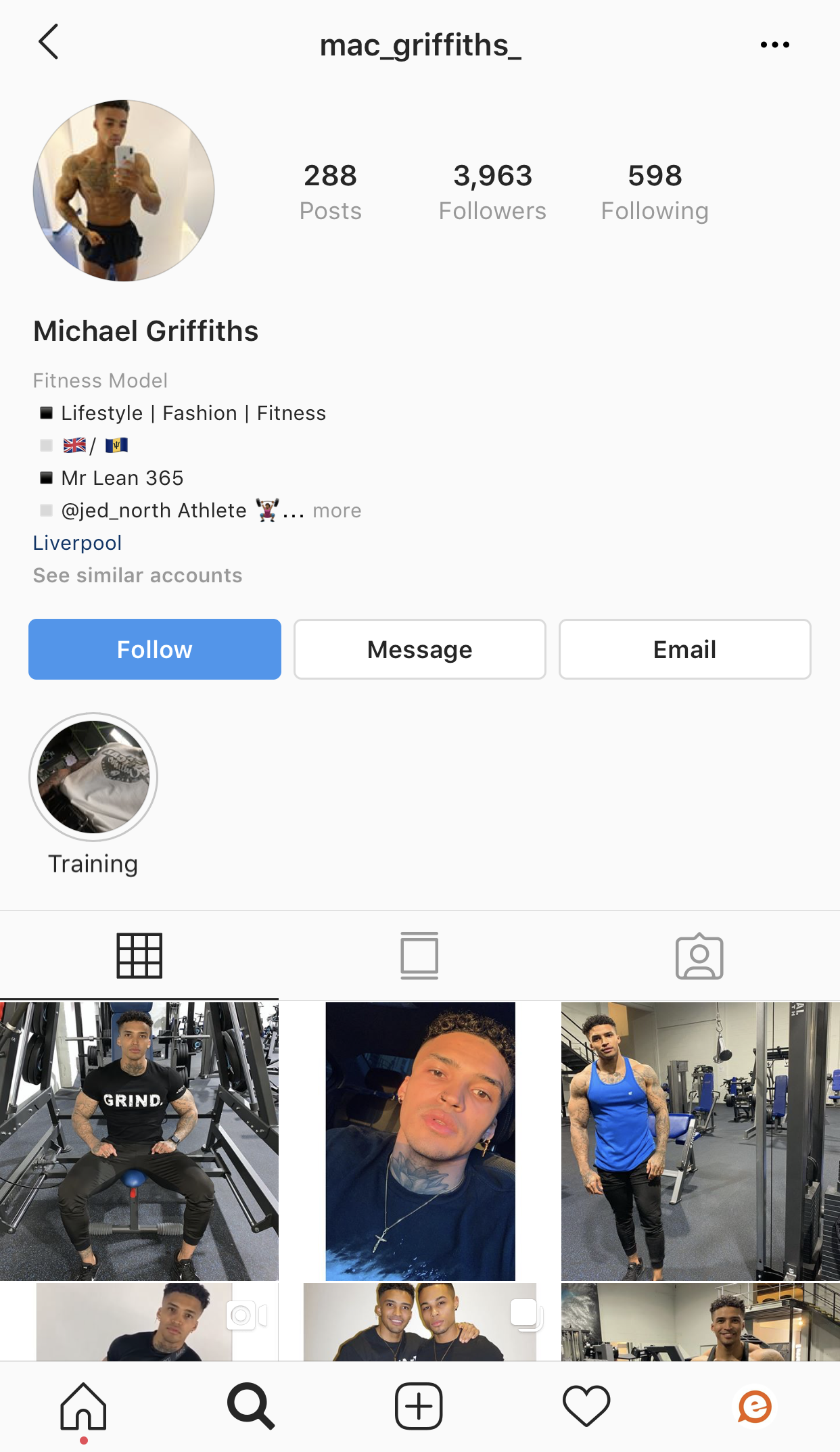 Try not to get hot and bothered by this: Michael Griffiths is a firefighter from Liverpool.
Griffiths had just under 4000 followers before being joining as a 'Love Island' contestant.
Follow him @mac_griffiths_
Sherif Lanre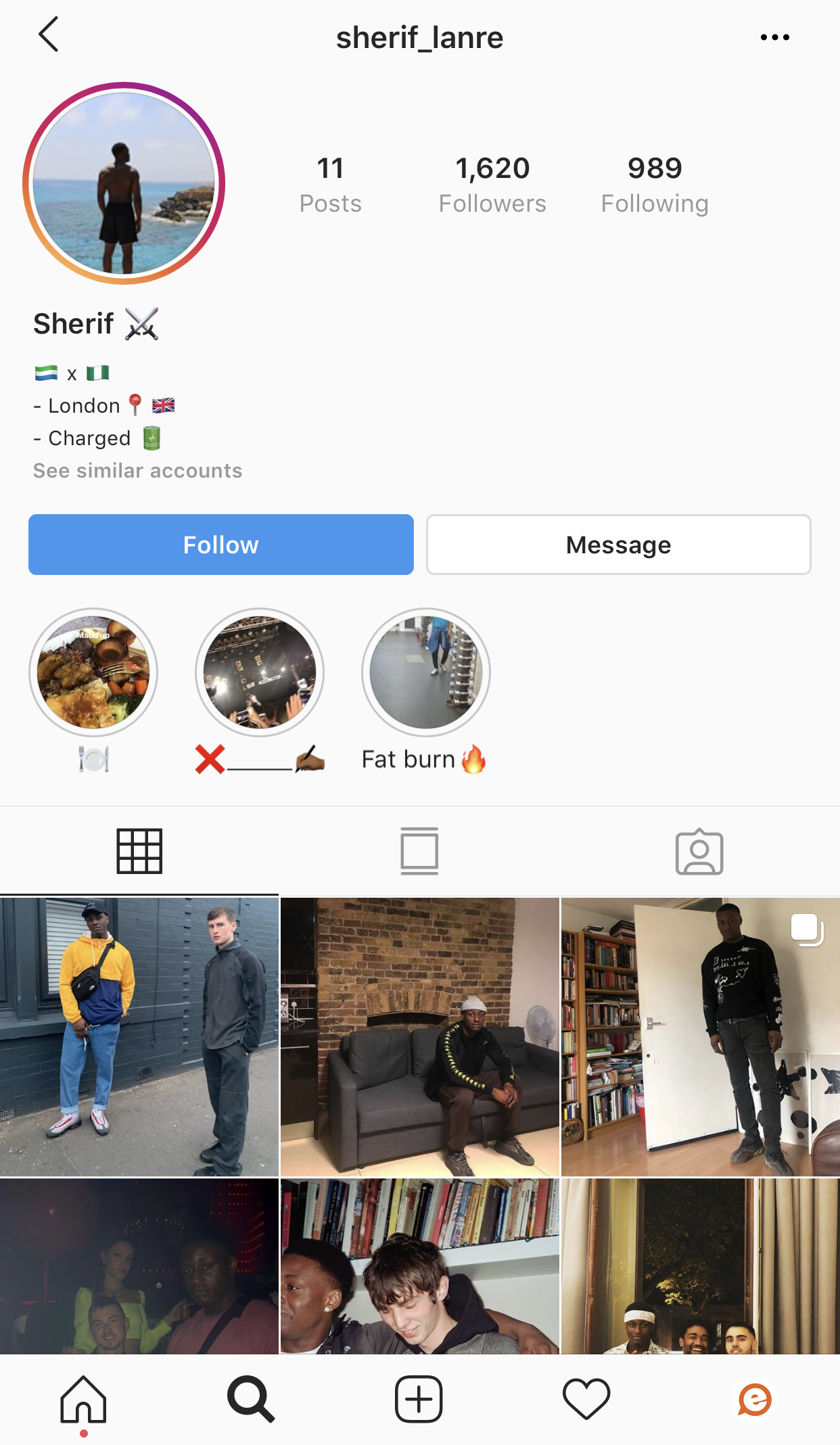 Sherif, 20, is a chef and semi-pro rugby player from London. He's been pretty quiet on Instagram with just 1620 followers and 14 posts. And he seems to make avoiding social media a general rule as he has no Twitter either.
But we've a feeling that starring on 'Love Island' is going to change all that.
Follow @sherif_lanre
https://www.instagram.com/p/BxHiJp1ABlj/
Callum MacLeod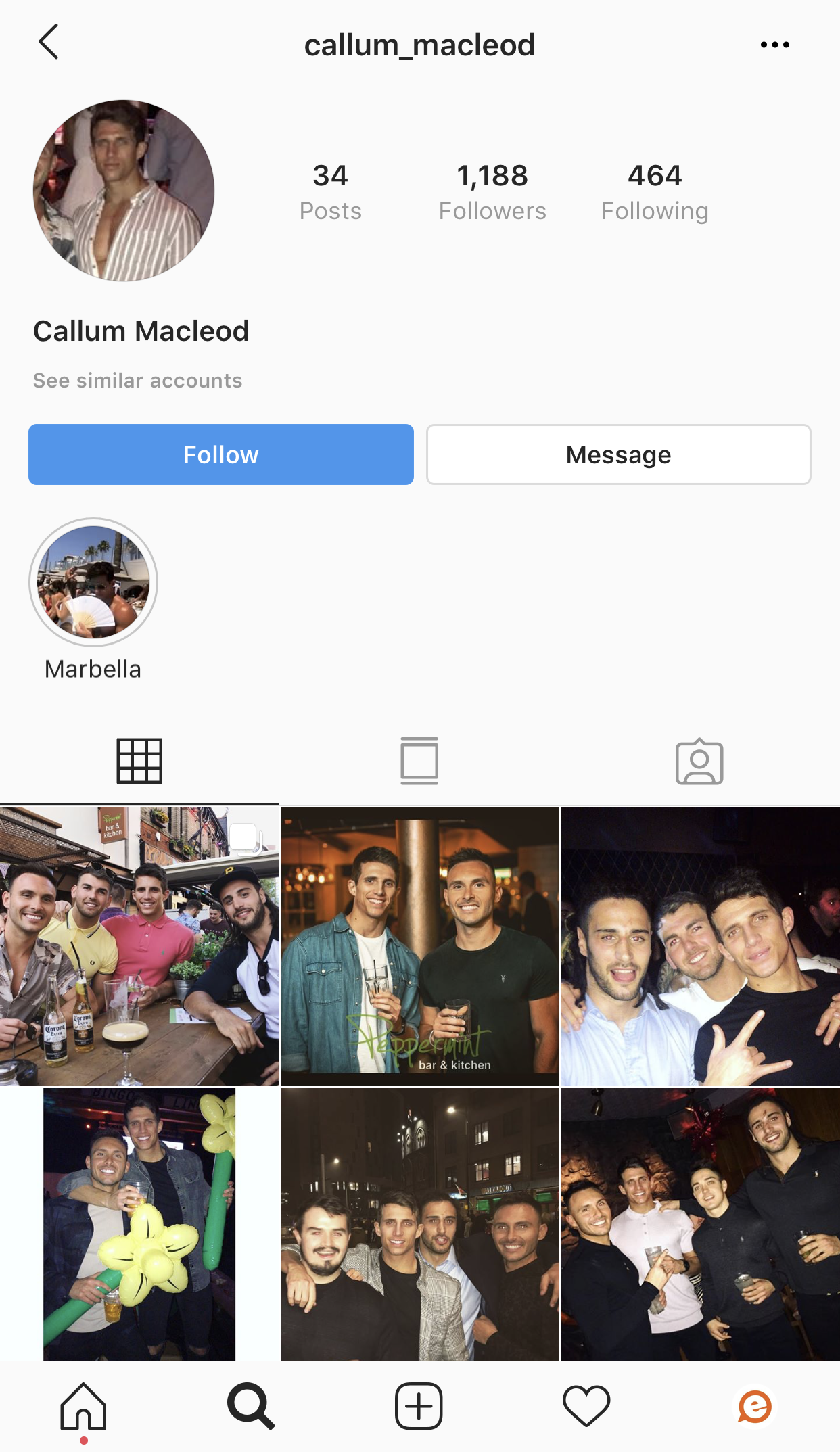 Another relatively quiet social media user is Callum, with only 1200 followers and 34 Instagram posts. That is before 'Love Island' announced him as a contestant.
Callum's an aircraft engineer from South Wales.
You can find him @callum_macleod
Curtis Pritchard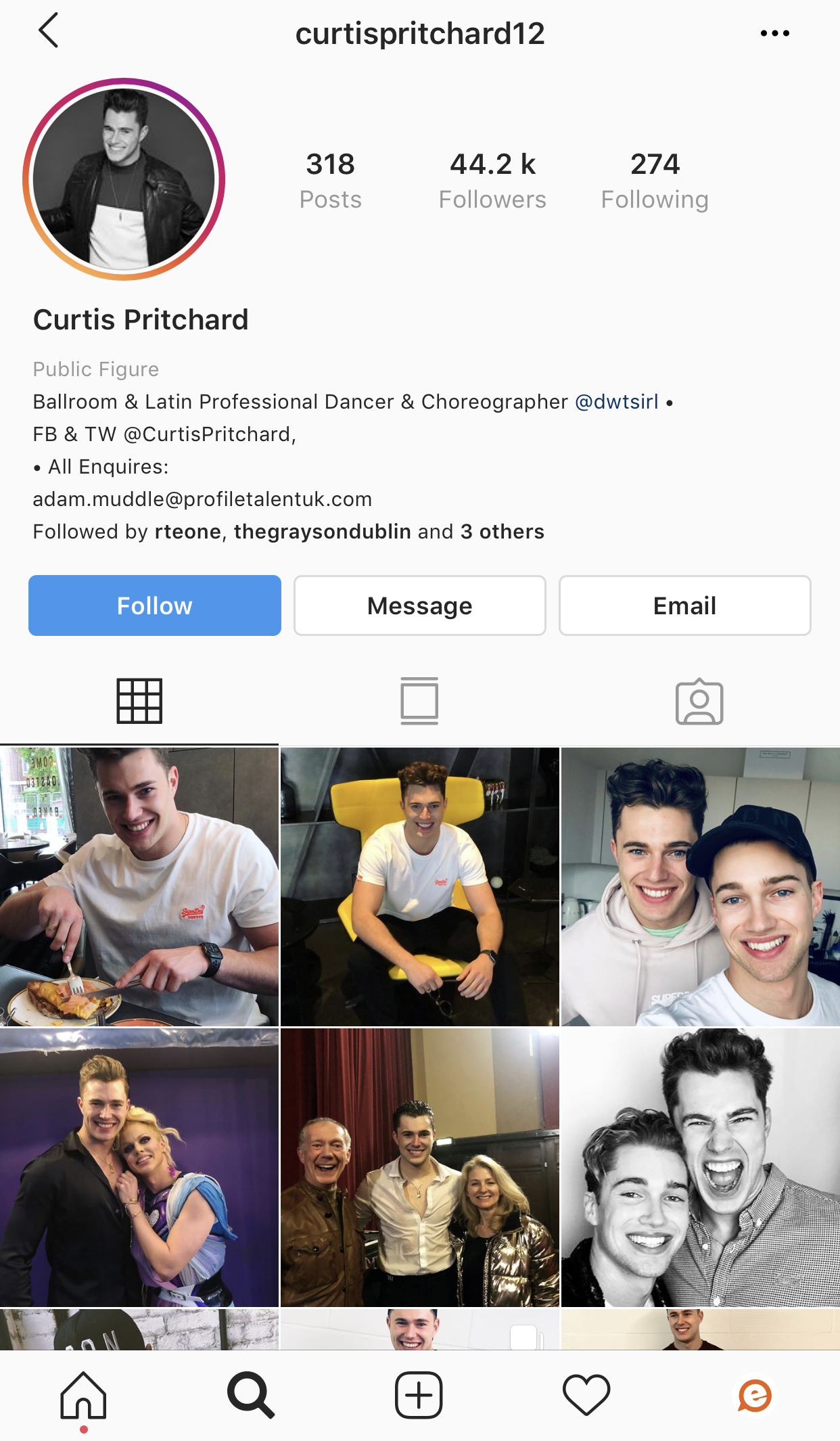 Ballroom and Latin dancer and choreographer Curtis Pritchard should also prove a favourite with Irish audiences.
Curtis was one of the professional dancers of 'Dancing with the Stars Ireland'. Unfortunately, he was unable to join this year's line-up because, after being attacked, he had to undergo emergency knee surgery and wasn't recovered on time to join the show. He would have been partnered with Holly Carpenter.
You can follow him on Instagram @curtispritchard12