It's early days yet and Disney are understandably keeping things well under wraps, but the first imagery for 'Loki', one of the planned Marvel TV shows post-'Avengers: Endgame', has gone online.
The image, believe it or not, comes direct from Disney via a promotional image for one of their investor day events and shows the logo for 'Loki' in the background, as well as what appears to be either a still or some kind of concept art for the series.
Take a look.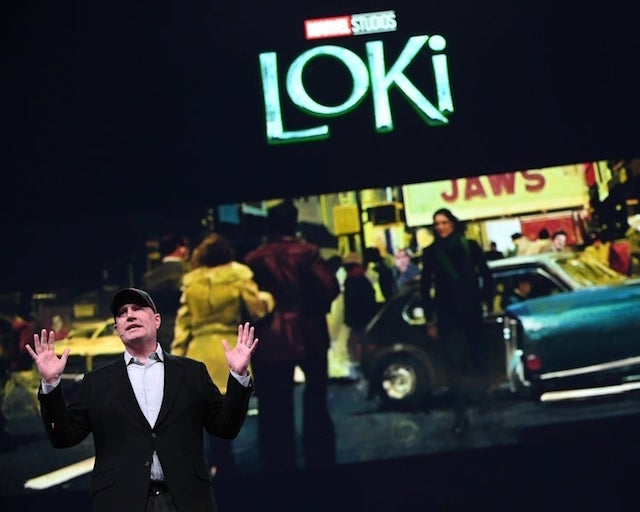 The series will see Tom Hiddleston return as Loki, but there's no word yet if Chris Hemsworth will also make an appearance as Thor. Looking at that concept art, it does appear to be set in the '70s - 'Jaws', the old cars, the general sepia tone all seem to be a giveaway - so who knows what's going on.
There's no word yet on when 'Loki' will appear on Disney+, and details about who's involved, who's been cast (other than Hiddelston, of course), and the like are sketchy at best. All that's known and confirmed so far is that there'll be at least six episodes in the opening season, and that it's set after the events of 'Avengers: Endgame', wherein Loki stole the Tesseract back during the "time-heist" sequence and created a parallel timeline.
In other words, expecting lots of time-travelling shenanigans.