Kenneth Branagh is a multi-talented fellow, with the Belfast man recently winning an Oscar for writing the hit film 'Belfast' and has directed numerous Shakespeare adaptations.
Branagh has now been tasked with playing British Prime Minister Boris Johnson, and the make-up is spookily good.
Sky have unveiled a first look at Branagh in 'This England', a new drama series following Johnson in the early days of the Covid-19 pandemic.
The Covid-19 pandemic and its fallout have dominated Johnson's tenure as Prime Minister, and the 5-part series promises to pull no punches with director Michael Winterbottom involved.
Winterbottom is best known for directing the Steve Coogan and Rob Brydon series 'The Trip' as well as biographical films such as '24 Hour Party People'.
Sky say that the series, based on Boris Johnson's tumultuous first months as UK Prime Minister, "traces the impact on Britain of the first wave of the Coronavirus pandemic."
"The drama takes us inside the halls of power, as Johnson (Branagh) grapples with Covid-19, Brexit, and a personal and political life wracked by controversy."
The show will also see the impact on the frontlines, with stories from doctors, nurses and care home workers, as well as scientists racing to find a vaccine, also weaving in the political drama unfolding in Downing Street.
The chaotic events in government will be interwoven with first-hand testimonies from around the UK, from the experts and scientists racing against time to understand the virus.
With the pandemic very much still playing on in the real world, expect the show to become a lightning rod of discussion when it debuts later this year.
Andrew Buchan, best known for playing Prince Andrew on the recent seasons of 'The Crown', will play beleaguered Health Secretary Matt Hancock.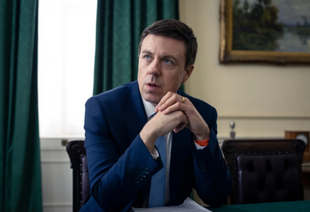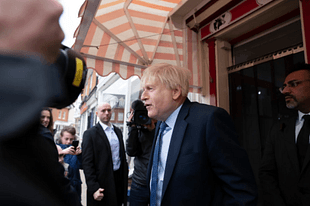 No word yet if we'll get a scene where Johnson is "ambushed by cake", but with Winterbottom's sardonic style of direction, expect the show to pull no punches with its depiction of the British Prime Minister.
A line from the trailer sees Johnson reply "Isn't it someone's actual job to give me a heads-up?"
Actress Ophelia Lovibond will play Johnson's wife Carrie Symonds, while Tim Shipman, chief political commentator of the Sunday Times, will serve as a consultant on the series.