The feud between Jimmy Kimmel and Matt Damon has been an on-going source of entertainment on 'Jimmy Kimmel Live' for years now, with the pair taking turns in playing pranks on each other, and even recruiting Ben Affleck to the cause every now and then.
The friends ('cos let's face it, they are clearly actually friends) attended the World Series over the weekend wearing matching "I'm with stupid" shirts.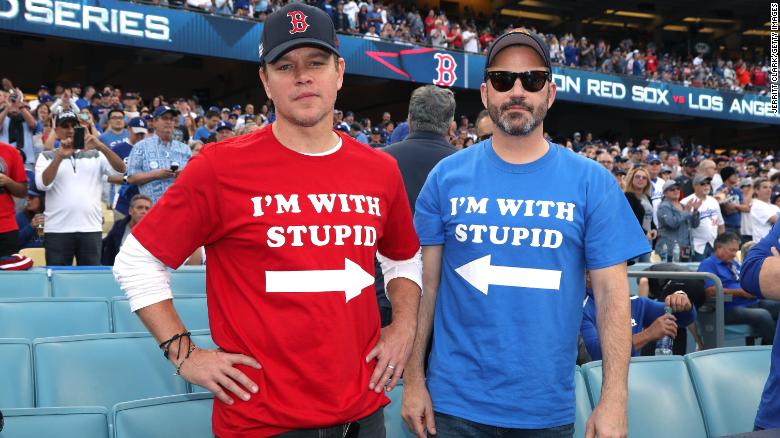 "There's nothing worse than paying a lot of money for tickets and having to sit next to an obnoxious jerk the whole game," Kimmel says in the opening monlogue to his show below. "And that is that last time I ever use Groupon again," he jokes.
Watch below: