With our website turning 25 we've dug up viewing figures from Irish television from the year 1997 - and the results will give you major 90's nostalgia!
With Ireland winning the Eurovision 4 times in the 1990's it's little surprise that the 1997 Eurovision song contest was the most-viewed event on Irish TV that year.
The show was hosted in Dublin that year following our win in 1996, and 1.119 million people tuned in to see Katrina And The Waves win for the United Kingdom while Ireland finished 2nd.
In the 2nd slot was the 'Late Late Toy Show' drawing in 1.111 million viewers, with the December 12th show proving outrageously popular with the country.
Viewing figures for 2021 peaked at 1.5 million, which is a testament to how popular the show has remained in Irish culture.
That year's Rose of Tralee and a Christmas Day showing of 'Speed' were the other programmes to draw over a million viewers in 1997.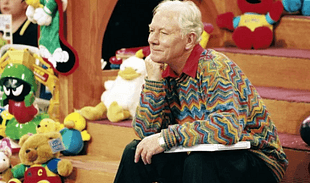 Over on RTÉ Two, an episode of 'Father Ted' that aired on January 23rd saw 928,000 viewers tune in, while the January 20th episode of 'Home And Away' picked up 709,000 viewers.
Ireland's obsession with 'Home and Away' is also evident with a documentary about the show entitled 'G'Day Summer Bay' raking in 420,000 viewers on New Year's Day 1997.
The exploits of Mick McCarthy's Irish squad proved to be appealing to Irish audiences, with the Boys in Green's 1998 World Cup play-off against Belgium bringing in 727,000 viewers.
Ireland drew 1-1 with the Belgians, with an early goal from Dennis Irwin cancelled out by Belgian striker Luc Nillis.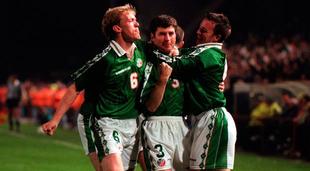 Other games in the ultimately failed qualifying campaign brought in huge viewing figures, with games against Wales, Liechtenstein, Romania and Lithuania seeing over half a million viewers tune in.
Airings of various films were hits on Irish TV in 1997, with big viewing figures reported for the likes of 'Forrest Gump', 'The River Wild', 'In The Line Of Fire', 'Home Alone 2' and 'Jaws'.
Ireland evidently had Bond fever in 1997, with airings of Sean Connery's outings as James Bond bringing in over 300,000 viewings on average.
Of course, you can't talk about 90's TV without talking about television shows of the day, and global sensation 'Friends' makes an appearance on the list.
The December 1st episode saw 608,000 people tune in.
'The X-Files' and 'Roseanne' were among the shows that kept us hooked in the pre-Netflix era, along with quiz shows such as 'Blackboard Jungle', 'Winning Streak' and 'Fame and Fortune' serving as favourites of Irish audiences in 1997.
'Glenrole' continued its foothold on Irish culture in 1997, with the January 5th episode capturing the attention of 978,000 viewers.
That same month, an episode of 'Crimeline' saw 951,000 tune in, while 819,000 turned the dial to 'Kenny Live' on January 18th.
TG4, then known as TnaG, also published viewing figures, with the September 28th episode of 'Féilte' being watched by 43,000 people, with a documentary the following day on hurling legend Christy Ring attracting 41,000 viewers.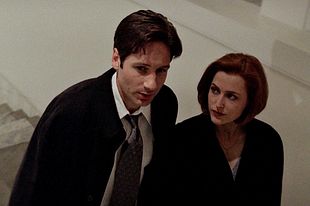 These statistics come to us from the Irish Almanac and Yearbook of Facts from 1999, and the book paints a fascinating picture of Ireland's TV habits in 1997.
100% of audiences had access to RTÉ 1 and RTÉ 2 (or if you want to be pedantic, Network 2) in 1997, 59% had access to TnaG, while only 10% were able to tune into BBC 1 and UTV.
4% were able to pick up BBC 2 and Channel 4, while only 3% ponied up the cost of a Sky subscription, with the channel only present in 3% of houses.
In terms of audience share, RTÉ possessed 60% of the viewing figures with RTÉ 1 boasting a strong 44% of the audience share, with Network 2 on 16%.
In 2022, these figures would look wildly different - despite Ireland's population growing by 1.5 million since 1997, less and less are watching traditional TV thanks to the likes of Netflix.
Sporting programmes and current affairs still perform best in TV ratings, and of course, 'The Late Late Toy Show' sensation seems to only grow with each passing year.
Last year's edition of the 'Toy Show' drew in 1.7 million live viewers, but this was balanced out by it being the only televised event in 2021 to bring in over a million live viewers.
For a deeper dive into what was on telly in 1997 we looked at the topic recently, and you can find our hub for our 25-year content here.