On the 12th of May, Lisbon will be hosting the 63rd Eurovision Song Contest with Ryan O'Shaughnessy hoping to go the distance for Ireland. Dare we hope he could bring back the country's first win in 22 years? At this stage though, we'd be happy with getting to the final after five years of just missing out on it.
That was not the case back in the nineties though, we had Eurovision wins coming out of our you-know-wheres and it seemed Ireland had finally found something we were good at. Italia '90 it wasn't but when Ireland secured win after win - becoming (the still unbeaten) most successful country in the contest - it was hard not to join in on the sheer elation on the streets. We even produced 'Riverdance' in all our excitement.
In this special Eurovision series for entertainment.ie, we will be chatting to those singers who managed to bring home the glory for Ireland, and find out just what it really means to win the longest-running annual international TV song competition, looking at how the competition has changed over the years and getting previous winners thoughts on Ireland's chances this year.
Next up is Linda Martin, the winner who got the ball rolling for Ireland in the Eurovision in the nineties with her 1992 hit - the forever catchy 'Why Me' - written by previous two-time winner Johnny Logan. This was not Linda's first outing at the contest however, she came achingly close to the main prize in 1984 with another Logan-penned hit called 'Terminal 3', losing out by just 8 points.
Linda was known to Irish audiences before her Eurovision fame as a member of 1970s/80 band Chips, and of course has been known to us for many years after her big win as a judge on Ireland's first reality TV talent show outing Popstars and later on RTÉ's You're a Star.
A basic one to start, but what did it feel like to win? (Particularly given the fact that you had come so close in 1984?)
It was like euphoria, excuse the pun. Just like all my birthdays coming at once. A dream realized.
You kicked off a string of Eurovision winners in the nineties - in hindsight, do you feel it was good not to have as much pressure on you to 'hold onto the title'?
Holding on to the title never came into my head.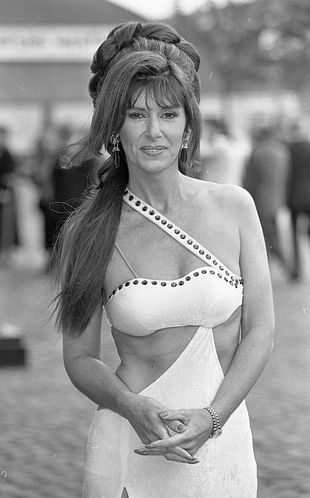 What impact did the win have on your career?
The impact on my career was instant. Gone were the gigs night after night. In came the corporate functions, festivals and TV shows all over Europe.
How do you feel about the Eurovision and winning when you look back at it now?
Looking back I've certainly no regrets. How could I since I'm still working and travelling the world. So, so many times people still remind me of what pub they were in the night of the win. It's a tremendously proud moment representing your country.
Who is your favourite Eurovision winner of all time?
I'm really fond of a lot of the songs, not all of them winners. Certainly Vicky Leandros's song Apres Toi is up there.
What do you think of Ireland's chances this year?
Too difficult to even try and predict what song's going to do well. The very best of luck to Ryan this year.
The Eurovision Contest takes place this Saturday, May 12th in Lisbon, with semi-finals this week.
Ireland's Eurovision Winners: We chat to Niamh Kavanagh
Ireland's Eurovision Winners: We chat to Dana
Ireland's Eurovision Winners: We chat to Eimear Quinn
Ireland's Eurovision Winners: We chat to Charlie McGettigan and Paul Harrington