HBO is gearing up to release the 'Game of Thrones' prequel series next month.
A new 'House of the Dragon' BTS video has been released to drum up anticipation for the newest 'GOT' entry from HBO, hoping to make us forget all about the sketchy season eight.
Co-creators George R.R. Martin and Ryan J. Condal appear in the featurette, as does showrunner Miguel Sapochnik. Sapochnik, who previously directed six episodes of the original series, speaks of how much of a "game changer" 'GOT' was on the world during its eight-season run, and how "loyal" he felt going into this prequel as the series' helmer. He added it was "almost too much of a challenge".
Condal also speaks about how great it is to get the call that you'll be working on the series - but then reality hits that you have a lot of pressure to deliver a worthy follow-up, a deep "responsibility that's on your shoulders".
Martin, who wrote the series of novels (and the 'Fire & Blood' novel/historical book from 2018 on which this prequel is based), admits in the video below that he was initially "apprehensive" to hand his "baby over to foster parents" once again.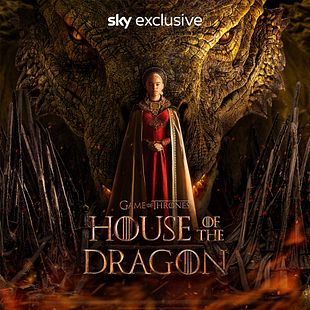 The featurette shows off some pretty spectacular new locations for the series, which will predominantly follow the beginning of the fall of the Targaryen dynasty, about 200 years before the events of 'GOT'. The majority of the series was filmed in England this time around, in locations such as Cornwall, Surrey and the Peak District. Monsanto in Portugal and Trujillo in Spain were also prime locations.
Here's the BTS 'House of the Dragon' featurette.
'House of the Dragon', starring Matt Smith, Paddy Considine, Olivia Cooke, Emma D'Arcy, Rhys Ifans, Steve Toussaint, Milly Alcock and Eve Best, begins on Sky Atlantic and NOW on Monday, August 22. Season one will consist of 10 episodes.