It's not quite as star-studded an affair as last week's 'Late Late Show' but still a decent lineup.
Irish actor and 'Game of Thrones' star Liam Cunningham will join Ryan to chat about the much-anticipated final season of the show, but also a recent trip he took to South Sudan where he visited those fleeing the civil war, photographing the people he met in the camps along his journey.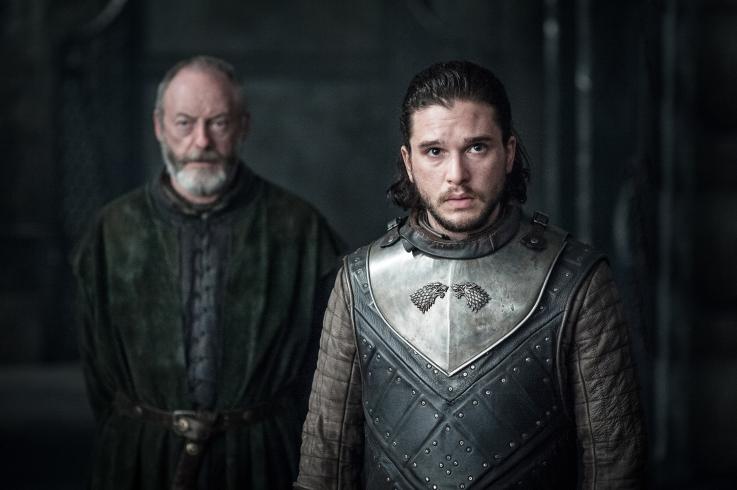 In what has been yet another very turbulent week for Theresa May, Ryan will be joined in studio by Mairead McGuinness, Vice President of the European Parliament and MEP, to get the view from Brussels as the United Kingdom goes back to the drawing board to negotiate a Brexit deal.
As the search commences for Ireland's Favourite Folk Song, Ryan will be joined by Irish folk royalty including Mary Black, Phelim Drew, Aoife Scott and Fiachna Ó Braonáin, to discuss the music they're most connected to and to play some of their most loved songs.
It's a very musical Late Late as to mark the return of Ireland's largest festival of traditional music, TradFest, next week, there will also be a performance from 11 vocalists including Paddy Casey, Eleanor McEvoy and Sibéal Ní Chasaide.
There will also be comedy from Bridget and Eamon (Jennifer Zamparelli and Bernard O'Shea), while details will be announced for 'The Late Late Show''s annual search for the best new Irish enterprises.
Finally, Trisha Lewis will be on to tell Ryan about her amazing weight-loss story while Margaret Norton will tell the extraordinary story of how, despite the odds, she reconnected with her birth parents after an illegal adoption in the 1970s.
Catch 'The Late Late Show' on RTÉ One on Friday at 9.35pm.