But just how much is Holly earning for her stint in the jungle? Quite an impressive sum of money, unsurprisingly.
According to the Mail on Sunday she is getting £2.5million for her hosting duties.
Yep, not bad for a few weeks Down Under.
In case you are working, Declan Donnelly gets the same.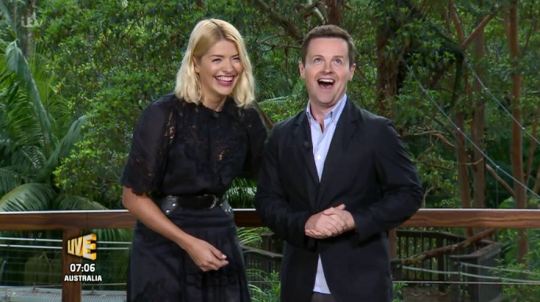 A source close to Holly told the Mail: "ITV want to make it clear that she is theirs and they are prepared to pay her for it.
"With the exception of Ant and Dec, Holly is their most popular and well-known presenter, and they see her as their main appeal to the female market.
"She has got herself in a place where she can ask for what she wants and ITV will pay her what she is worth. Negotiations on a new contract will start imminently."
Ratings for the show have soared from 10.2 million to 11.9 million this year, no doubt Ant McPartlin is getting worried about his job.
Holly's would also earn another £2.5million for her jobs presenting 'Dancing On Ice', 'This Morning' and as a team captain on 'Celebrity Juice'.