With just one week to go until the news series of 'The Great British Bake-Off' kicks off on Channel 4, the full line-up has been revealed.
Noel Fielding and Sandi Toksvig will once again return as hosts of the show on Tuesday, August 27th at 8pm. Paul Hollywood and Prue Leith will return as the judges to praise contestants' fluffy sponges and scowl at their soggy bottoms.
Below are the thirteen people who will be duking it out in a bid to succeed Rahul as the 2019 champion...
ALICE, 28, ESSEX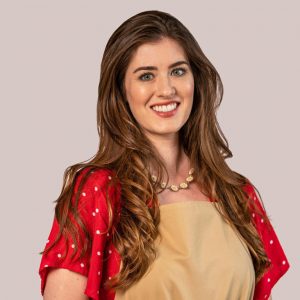 Alice took up baking at 15 when recovering from a back operation for scoliosis. Having spent time living and working in New Zealand, she's now a Geography teacher who uses cakes in her lessons to demonstrate "everything from coastal erosion to volcanic activity". Why couldn't we have had a teacher like that?
AMELIA, 24, HALIFAX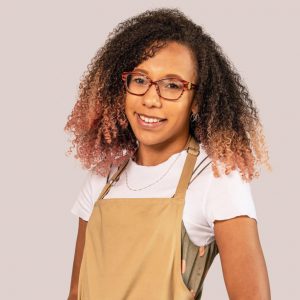 Sportswear designer Amelia began baking at 5 and perfected her craft while at university in Leeds and Leicester. She draws on her mixed heritage for inspiration; her dad is Caribbean and her mum is British/Polish.
DAN, 32, ROTHERHAM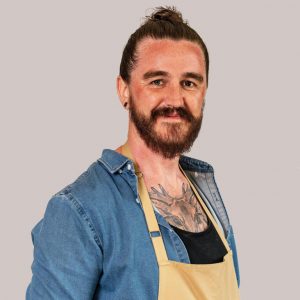 Dan began taking baking seriously when he was 21 in a bid to impress his then-girlfriend - and considering she's now his wife, it clearly worked. He even baked his own wedding cake. His favourite part of baking is the decoration element - so expect some spectacular-looking creations.
DAVID, 36, YORKSHIRE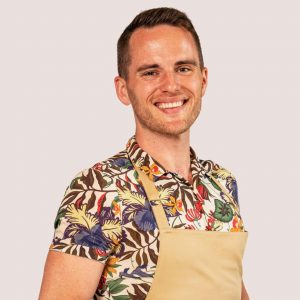 Growing up with a mum who baked constantly left its impression on this nurse - who says that bread is his speciality. He travels a lot with work and spent time in Malawi perfecting his craft, where he "invented a cake that could steam cook over a village fire." Impressive.
HELENA, 40, LEEDS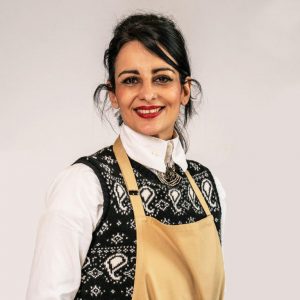 The well-travelled Helena was born in north Africa, raised in Lanzarote, went to college in Spain and lived with a Mormon family in Las Vegas before settling in Leeds with her husband and daughter. Her baking style draws on all of these experiences; she says she loves to use Spanish and American flavours, like pecan, pumpkin and maple in her ingredients, and loved incorporating Halloween at any opportunity.
HENRY, 20, DURHAM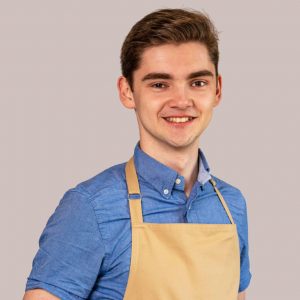 One of the youngest of this year's group is a university student who is studying English Literature and bakes for his college mates whenever he can. He began baking at 12, when the Bake-Off tent arrived at his local park, and has since developed a baking style "that is elegant and composed of delicate, carefully combined flavours."
JAMIE, 20, SURREY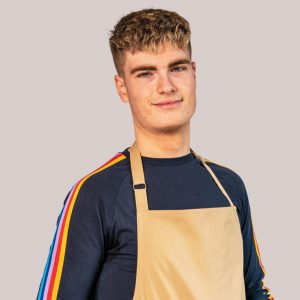 Another youngster that was inspired to take baking seriously by an episode of Bake-Off that demonstrated how to make plaited loaves, this part-time waiter (and identical twin) is preparing to study Sports Science at university. He revels in technical bakes and is open to experimentation - a winning combination, perhaps?
MICHAEL, 26, SCOTLAND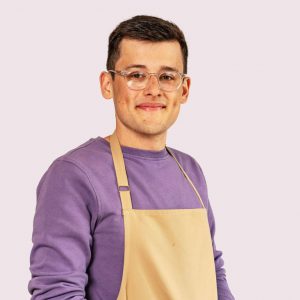 Born in Newcastle and raised in Scotland, Michael is now manager of a theatre in Shakespeare's hometown of Stratford-upon-Avon. His strengths lie in cakes and pastry (how funny, ours too) and he draws on his Indian heritage for flavour inspiration.
MICHELLE, 35, TENBY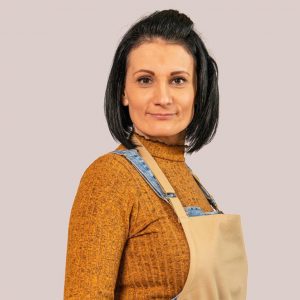 She grew up on a farm and uses vegetables grown in her own garden in her baking. You can expect plenty of wholesome bakes from this mum, who says she bakes every other day and places an emphasis on precision and local produce.
PHIL, 56, RAINHAM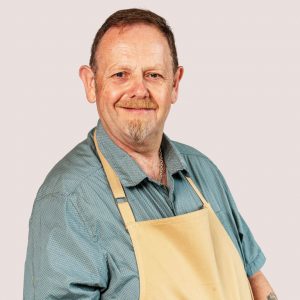 Like many, professional driver and motorbike fanatic Phil learned the basics of baking in Home Ec. class in school - but only got serious about baking six years ago. He now bakes (breads and pastry are his favourites) five or six times a week, meaning that both his family and his motorbike pals are kept well-fed.
PRIYA, 34, LEICESTER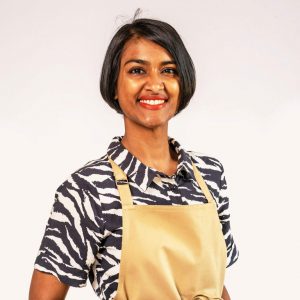 Marketing consultant and mum-of-two Priya is currently writing her first novel - but that doesn't mean that she doesn't have time for baking. She first started baking seriously ten years ago, but things really ramped up when she got a cake stand mixer as a wedding gift seven years ago. She loves 'tropical, fruity flavours' and has recently begun experimenting with vegan baking.
ROSIE, 28, SOMERSET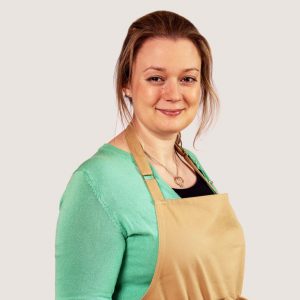 Animal-lover and vet Rosie began baking at the tender age of 5, and says that her speciality is patisserie - a woman after our own hearts. Living in rural Somerset with her husband and many animals, she bakes through the night to relax and to keep the practice nurses happy with her trademark bake - "a little box of mixed pastries."
STEPH, 28, CHESTER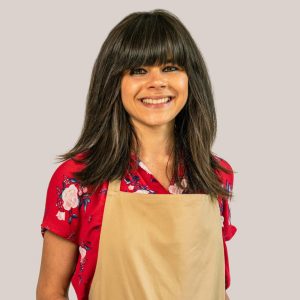 Like many people, Steph's love of baking was fostered as a child by a family member - on this occasion, her grandad and his love of homemade bread. To this day, the self-taught baker's signature bake is a sourdough loaf, while she also enjoys the challenge of trying to make her bakes slightly healthier without sacrificing flavour.
So, they're the baker's dozen who'll be baking their hearts out over the next couple of months - tune in next Tuesday at 8pm to see them in action.