Ann Skelly has come a long way since her days on Irish drama 'Red Rock'. The young star has just landed herself a lead role in Joss Whedon's upcoming HBO show 'The Nevers'.
Whedon will serve as showrunner on the sci-fi drama which is about a group of Victorian women who "find themselves with unusual abilities, relentless enemies, and a mission that might change the world." Sounds very Joss Whedon altogether, this is the man behind 'Buffy the Vampire Slayer' after all. He will be making the show alongside Buffy veterans Jane Espenson and Doug Petrie who will also serve as showrunner and director.
22-year-old Skelly is in good company with fellow Irish actress Laura Donnelly ('Outlander', 'Britannia') also cast alongside Nick Frost ('Into the Badlands', 'Hot Fuzz') Olivia Williams ('Dollhouse'), James Norton ('Grantchester'), Tom Riley ('Da Vinci's Demons') and Ben Chaplin ('Cinderella').
After her time on 'Red Rock', Skelly went on to star alongside Jamie Dornan in 'Death and Nightingales' while she also played Ethelfled in 'Vikings'.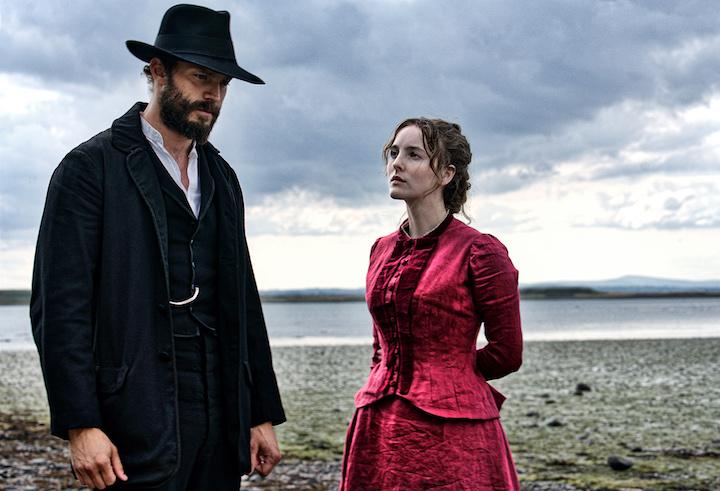 In 'The Nevers', Skelly will star as Penance Adair, Amalia's dearest friend and one of the first women to join her cause. She has a genius for invention, is delighted by her power and has a firm sense of morality.
Donnelly will play Amalia True, described as the most reckless, impulsive, emotionally damaged hero of her time. A menace to stuffy Victorian society, she would die for the cause and kill for a drink.
It's still early days so no word on when we will get to see 'The Nevers' yet but we'd imagine it will be a little later into 2020.