'The Young Offenders' is returning for a second season after its very successful first television outing last year that was a hit on both RTÉ and BBC Three. This was a follow up to their box office smash feature film in 2016.
'The Young Offenders' is currently filming in Cork and a new image has been released to tease the second season. It sees Conor and Jock (Alex Murphy and Chris Walley) looking quite taken aback at a teacher, with Principal Walsh (PJ Gallagher) in the background as well as Siobhán (Jennifer Barry).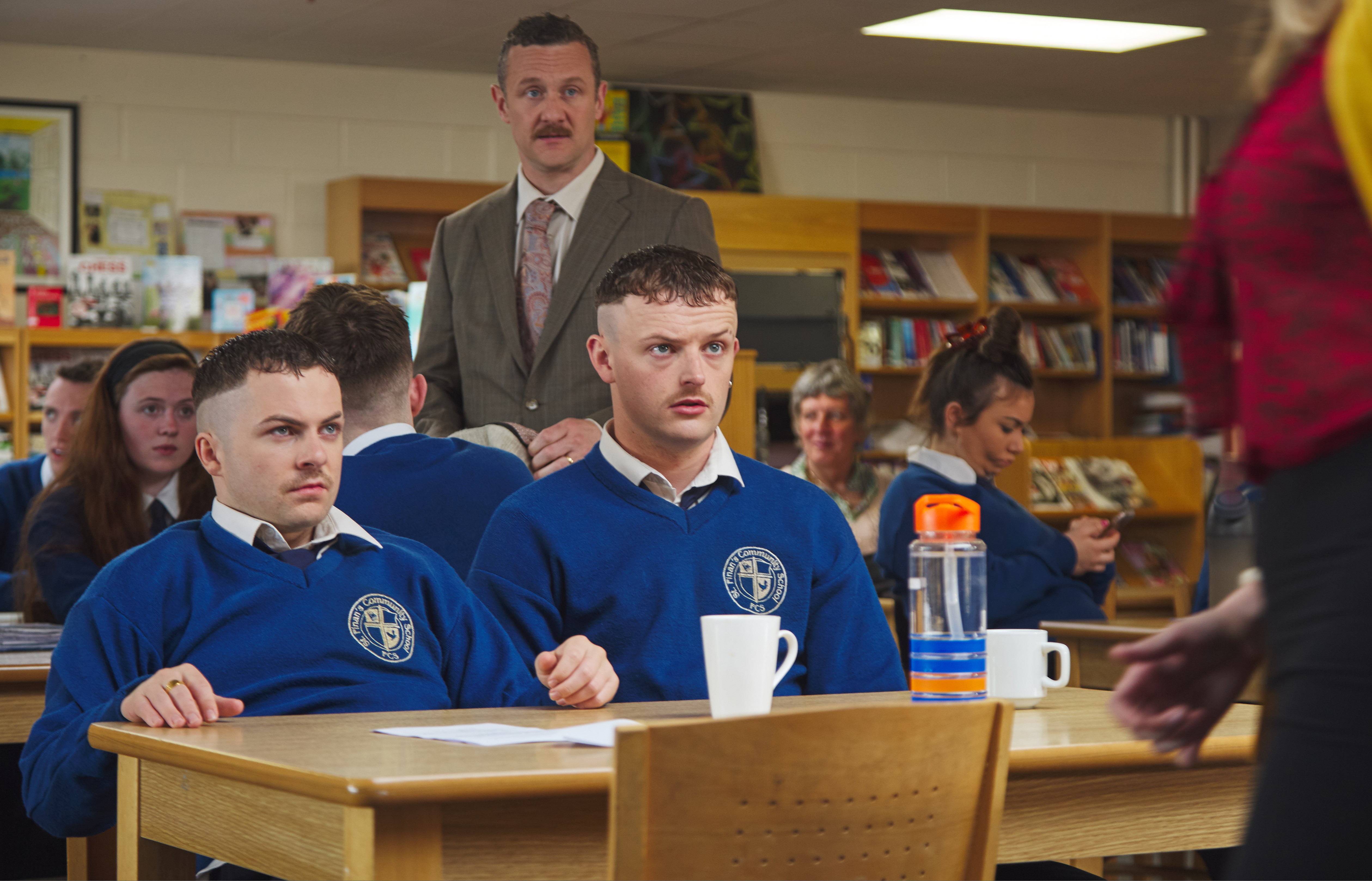 Also returning for season 2 will be Mairéad (Hilary Rose), Orla (Orla Fitzgerald), Linda (Demi Isaac Oviawe), Sergeant Healy (Dominic McHale) and of course Billy Murphy (Shane Casey)
'The Young Offenders' is produced by Vico FIlms, made for BBC Three, in association with RTÉ. Peter Foott is the creator of the show with Martina Niland ('Once', 'Sing Street') and Tim Whitby ('Gap Year', 'Shameless') producing.
'The Young Offenders' season 2 will be broadcast later in 2019.