Set to air on the 22nd of June this year, the character will reflect the actor's own gender identity.
The teaser for 'The Umbrella Academy' season 3 is finally here — and when we say teaser, we certainly mean it. The rather minimalistic 17-second clip features intense yet brief close-ups of the Umbrella Academy squared up against their rivals to-be, the Sparrow Academy. These newcomers are essentially an alternate reality version of the original adopted sibling superheroes. We're getting parallel universe vibes.
But what fans are living for is Elliot Page's recent tweet, announcing his new character, a trans man named 'Viktor'. A welcome surprise, especially coming after Variety's announcement that he would continue to play his cis-gender female character 'Vanya'.
Showing their support for Elliot and Viktor, Netflix quote tweeted the announcement with "FEELS SO GOOD TO SAY THIS: Elliot Page stars as Viktor Hargreeves in Umbrella Academy S3!!!" and Gerard Way, the author of the original comic book on which the show is based, has shared the post to his Instagram feed.
We can't think of better news today on Trans Day of Visibility and it makes the upcoming season even more exciting since we'll get the unique honour of getting to see the transition of Page's character.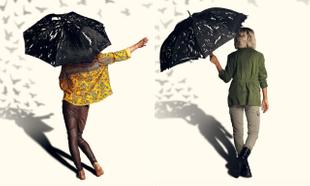 The season is set to be a pretty juicy one anyway, with the gang facing another apocalyptic world in which The Sparrows are head of Hargreeve's Headquarters. Sparrow Academy members include Justin Cornwell, Justin H Min — complete with a new, evil attitude, Britne Oldford, Jake Epstein, Genesis Rodriguez, and Cazzie David.
If you or someone you know is in need of gender identity support, contact Transgender Equality Network Ireland here: https://www.teni.ie/supports/