Brought to you by: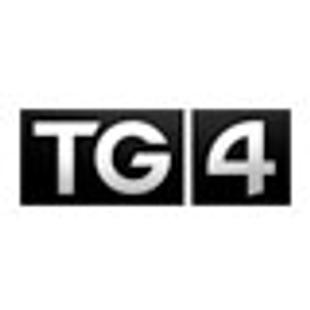 With the kids well and truly back to the grind, there is some exciting news for those looking for some extra help with the Irish language while at home.
After a successful first season, the educational and inspiring programme 'Cúla4 ar Scoil' returns to TG4 for the Autumn, and the series is pulling out all the stops to ensure that all primary school children have the best resources at a time when they need them the most.
Focusing on primary school children of all ages and levels, presenter Orla Ní Fhinneadha will be joined by expert teachers Micheál Ó Dubhghaill, Caitríona Ní Chualáin, Joe Ó hEachtairn, Síle Ní Chonghaile and Caitríona McAtee throughout the fun new series as children deal with the new reality of school life. With such a talented group in charge of the series, it is a novel way for parents to get their children learning Irish in an exciting and alternative way to their usual classroom learning.
The theme for 'Cúla4 ar Scoil' will change every two weeks, but rest assured that the usual suspects from the primary school curriculum will be presented to viewers in a very engaging and interactive manner. The series also promises to put an emphasis on creativity, the arts, oral traditions, health and wellbeing with short cultural inserts in each show where children learn more about music, baking, nature, sports in Irish.
For children who really want to get involved in the show and show off their new learnings to other viewers, they are invited to be part of the show by sending in pictures and videos of their hard work into the programme each day - think of it as a much more exciting version of homework, with their work being displayed on TV for all to see. With such an incentive in mind, parents and children will notice an improvement in their Irish skills in no time - you might even learn cúpla focal yourself.
If your children are more tech-friendly and prefer using your home tablet or computer, then they can still access all of this great Irish language content and much more while online by either heading to the Cula4.com website, by checking out individual lessons on the Cúla4 YouTube channel, or by catching up on each programme on the TG4 Player.
Minister for Education Norma Foley TD said of the return of 'Cúla4 ar Scoil': "I am very pleased to see the continuation of this excellent initiative by TG4. I welcome this provision of high-quality language resources to support the learning of our primary school children through the Irish language. I am very pleased that my Department has been able to provide support and advice to the programme team on the programming content. During the period when schools were closed, TG4's Cúla4 ar Scoil became a firm favourite with children, parents and teachers alike."
So if you and your children want to improve their Irish language skills with the best Irish teachers, then 'Cúla4 ar Scoil' will air Monday to Thursday on TG4 at 10am, and repeated once again at 5pm.