Brendan Gleeson has added Trump to his list of historic figures on film, which already includes Michael Collins and Winston Churchill.
Who'd have thought that an Irishman would ever become the President of the United States? Well, strictly speaking, he's not actually President of the United States, but maybe it would have gone a hell of a lot better for everyone. TV channel Showtime has released the very first image of our own Brendan Gleeson as Donald Trump, and from what we can tell in the teaser below, they've already nailed it.
This very much real news comes ahead of the channel's four-hour event series entitled 'The Comey Rule', which will premiere after the US election on November 3, 2020.
Here's the first picture released by Showtime ahead of the series.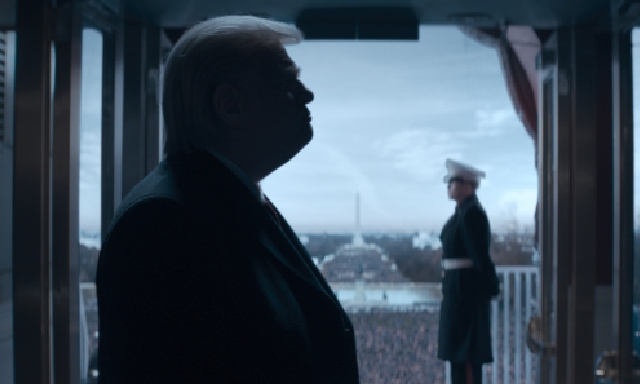 As well as Gleeson, the limited series will also star Jeff Daniels, who will play former FBI director James Comey. Comey's bestselling book 'A Higher Loyalty' will serve as the inspiration for the four episodes, which has been billed as an immersive, behind-the-headlines account of the events surrounding the 2016 presidential election and its aftermath.
It's important to note that this is not a biopic on a man that divided a nation, but instead is the story of two powerful figures, Comey and Trump, whose strikingly different personalities, ethics and loyalties put them on a collision course. The limited series will look at important topics such as the Russian investigation and Hillary Clinton's email scandal.
Brendan Gleeson as Donald Trump will be joined by Kingsley Ben-Adir ('The OA') as outgoing US President Barack Obama, and Jonathan Banks ('Breaking Bad') as former National Intelligence Director James Clapper.
This isn't the first interpretation of the man that we've seen in popular culture in recent years. The most widely shared and highly criticised by the man himself has been Alec Baldwin's effort on 'Saturday Night Live', and here's an example of a sketch where he wasn't able to sit with the cool kids.
'The Comey Rule' will arrive following the US election this November.