The new series of Sky One's 'Brassic' arrives this month, and we recently caught up with one of the Irish actors from the series, Damien Molony.
In case you might have missed the first series, 'Brassic' sees a bunch of misfits getting involved in a lot of hilarious and ill-fated escapades which are very much on the wrong side of the law. Headed up by Vinnie (series creator, writer, and actor Joseph Gilgun), the gang includes Erin (Michelle Keegan), Tommo (Ryan Sampson), and Dylan (played by the name in question, Damien Molony).
The Kildare native started off on our TV screens swapping main roles with Aiden Turner on the BBC's vampire show 'Being Human', taking over the reins of his fellow Irish actor for the final two seasons. He also starred in Phoebe Waller-Bridge's ensemble series 'Crashing' for Channel 4, and most recently appeared in series two of 'The Split' on BBC One.
In our Damien Molony interview below, we discuss everything that's to come for his character in series two of 'Brassic', how he's looking forward to (hopefully) shooting the third series later this summer, and whether he'd consider taking up the mantle of being the next James Bond. Here's how we got on.
Your character in 'Brassic', Dylan, has his head on his shoulders more so than the rest of the gang. What's his journey been like as we enter the new season of the show?
Yeah, Dylan is basically the brains of the gang. You know if everyone had a role in the show, he'd definitely be "the brains". He's probably the most reluctant of the crew, to be involved - he's smart enough to see the flaws in their various plans. But he's also very easily lead, and arguably he's always happiest when he's in the middle of it all.
In series one, he had quite a dilemma on his hands. He has a huge sense of loyalty to Vinnie and his friends, and he loves being part of that. But also, he's in a relationship with Erin (Michelle Keegan) who is really driven, ambitious, and wanted to leave town and make a success of her life. Dylan in series one is caught in between who he'll choose - desperately trying to please both of them, and that's never going to work. But then in series two, Dylan has realised the error of his ways, as he's potentially lost Erin as the love of his life. So he's gone to college to become that responsible adult I guess that Erin wants him to become, but he ends up falling for another girl. So there's lots of conflict and lots of dilemmas.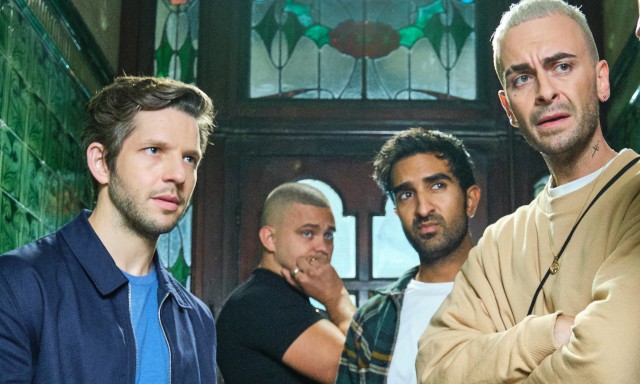 'Brassic' is quite a crazy show to get involved in - did the series turn out the way that you had envisioned when you first got on board?
Yes definitely, but even - it's kind of crazier. Especially series two, when you think getting shot at by a farmer as you steal his Shetland ponies is as wild as the show could get, but that was only episode one of season one! So in series two, we're trying to steal a whole circus. That's what's so fun about getting to play Dylan in this crazy show, because you get to do car chases, and robberies, and it's just wild which is obviously really great fun to film.
In series one, hardly any of the actors could drive so anytime we did any highspeed chases, the car was either being pulled along by another car or there was a stunt driver on top of our car in complete control of the steering wheel and the accelerator. But for series two, they just stuck us in a green screen studio to make lives easier. And we all felt so ridiculous doing this!
How do you manage to keep your English accent in place when there's so many other Irish actors on set with you?
It's funny because Aaron (Heffernan, who plays Ash), plays Irish as well, but has a completely different accent to his own. But what really helps my English accent is being around Joe (series creator and actor Joseph Gilgun) and listening to the way he speaks. You can pick up various intonations very, very quickly. Usually at the start of a job you would be very worried, but because we're so heavily influenced by Joe we ended up talking like that even off-set.
I heard that a third series has been commissioned, and it's going to have a couple extra episodes.
Yeah it has. And I think they're all writing away at the moment. And it's funny, in series two when you're on set filming at three o'clock in the morning and you're out on a hillside, it's lashing rain, and it's only three degrees... everyone said "Joe, if we get a series three, please write us an episode in the south of Spain where we just go on holiday. Just for one episode!" - so I don't know if he's written something that'll allow us to go off to Spain. It would be so funny, and sure the actors would love a bit of sunshine too.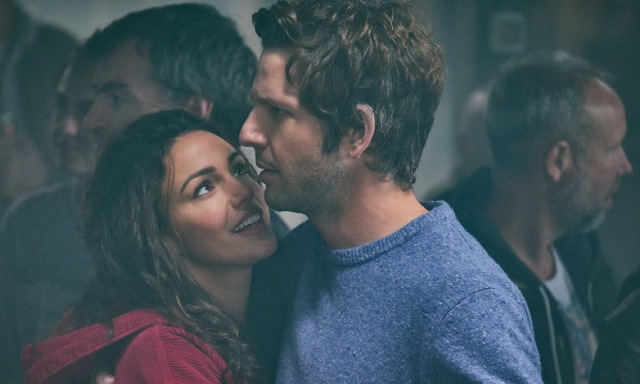 Sounds like you're looking forward to getting out of Lancashire...
Yes! We're based in Manchester mostly for the series, but it's filmed all over Lancashire. One of the towns that we film in, Bacup, which doubles for our fictional town, we shut down the street sometimes to film certain scenes - and everyone is so lovely and they're always up for chatting in between chats. I gotta say, it's a lovely job.
I watched the first two episodes of the new series last night, and it really struck me how much I miss my friends and how much I'm looking forward to filming the third series. But in a world of isolation, anxiety, and social distancing, 'Brassic' series two is a real balm for that. It's laugh-out-loud funny, good-natured, and a warm-hearted show. And in a world where we can't see our mates, it was just a lovely, charming show to watch.
How was working on 'Crashing' with Phoebe Waller-Bridge?
In a similar way to 'Brassic', the series was an ensemble show that was very much friends that you make on set and you keep off set. I had such a great time making it that when 'Crashing' came out on TV, we actually went around to each-other's houses to cook for the crew and watch the new episode. So episode one was in my house, and then the final episode was in Phoebe's house and we kind of all stayed in touch and are really tight.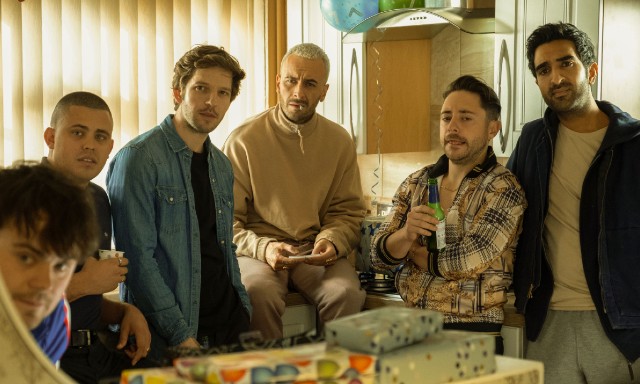 How do you find the working scene over in London - are you finding yourself rubbing shoulders with all of the other Irish?
Yeah it's lovely having a catch up, but the majority of my time in London I'm here with family, heading home to Kildare, or just away filming. That's the hard part with acting - well, for any self-employed person really - you're always on the lookout for the next job.
Well, your friend Phoebe Waller-Bridge has worked on the most recent 'Bond' - would you ever call her in for a favour on the new Bond role?
Oh my god, never say never! That's what's so great about this industry is that every job is different. Last year I was a driving instructor, a management consultant, and a drug dealer! It's a whole new world of experiences and of characters. But I think in terms of 'Bond'... I'd rather play the baddie in that one.
How have you been keeping yourself busy over the past few weeks?
Oh you know I've been trying to catch up on 'Episodes' with Tamsin Greig over the past few weeks, I missed it the first time around. I've also tried my hand at some dreadful DIY at home, and other than that just trying to to keep fit, and entertaining the kids is a full-time job too.
All episodes of 'Brassic' are available from 7 May on NOW TV and Sky One.