In spite all the current 'Love Island' contestants being coupled up, last night's episode hinted there was trouble in paradise.
None of the couples seem all that stable. Thus the arrival of these two new bombshells could definitely bring some drama...
At the end of last night's episode, we got our first look at the two new arrivals.
Here's what you need to know about each of them.
Millie Court
The first of the new bombshells, Millie, is 24 years old, from Essex, and a fashion buyer's administrator.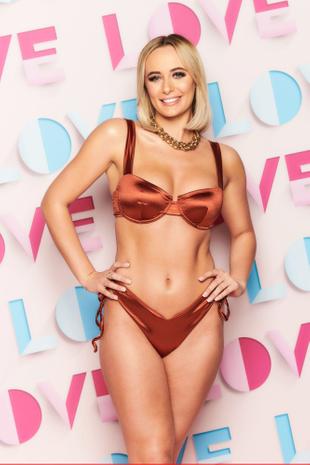 What made you want to take part in the new series of Love Island?
I've been single for over a year now. I'm ready to find 'the one'. I'm a very spontaneous and adventurous person, I'm always up for doing something new and challenging myself. I've never done anything like this before. I just want to throw myself into it and have fun with it.
What do you do for work at the moment? Tell us about your job.
I've been a buyer's assistant for three years. I love my job. It's all involved with fashion. I studied fashion at university.
What do you look for in a romantic partner?
Looks wise, it's the classic tall, dark and handsome. But people who I've been with in the past haven't been that. I say this but genuinely deep down it's whether I've got a connection with them or not. I'm looking for someone that I can fully vibe with and we have the same energy. I really want someone who can make me laugh and is funny. Someone who matches me and not just because they're good looking. Most boys who are really good looking are boring!
Who has caught your eye in the Villa?
Liam is the type of guy that I normally go for, I love how tall he is. Toby has a cute personality and I think he'll make me laugh. Brad has stunning blue eyes and an amazing body and a banging tan!
Tell us about your dating history. When was your last relationship?
My last relationship was a year and three months ago. We were together for six years. I've been on a few dates since then but not many because of the pandemic.
Do you have any funny/embarrassing/memorable dating stories?
One guy I went on a date with, I didn't feel nervous and I just wanted to have fun. We were walking towards the bar and he thought he knew where he was going but then we got to a dead end. And he was like 'we can't go through here, we'll have to walk back' and I was like 'let's jump over the fence. I can't be bothered to walk all the way back'. I've also had one guy use me for my discount at work.
Are you competitive?
I definitely am competitive. I'm the worst competitive person as well because I'm a sulker if I don't win. I get the hump if I'm losing.
Who is your celebrity crush?
Anthony Joshua - amazing!
Do you have a party trick or a special talent you're particularly proud of?
I'm not proud of it but my party trick is that I have quite a long tongue. I poke it out really slowly and it looks really long.
Where would you like to see yourself in five years from now?
Hopefully engaged. Hopefully I will have a dog. And just doing something that I love, like fashion related.
Lucinda Strafford
The second of the blonde bombshells, Lucinda, is age 21. She's an online fashion boutique owned from Stratford.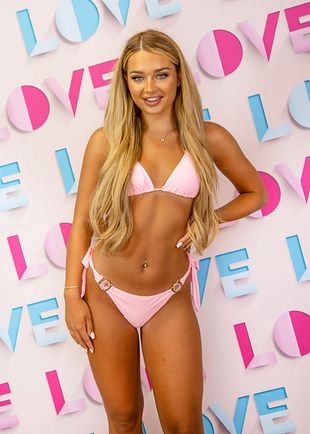 Why have you signed up to Love Island?
I'm a relationship kind of girl. The timing is right and I want to have some fun.
Who have you got your eye on in the villa?
I really fancy Brad. And then possibly Liam. But obviously I'm open to getting to know any of the other boys.
I feel like Brad probably doesn't like people as much as he's letting on.
What do you think of the girls?
Liberty's a similar age to me, so I think I'll probably get along with her, she seems funny. I like Kaz, she seems really bubbly. I can tell Faye can stand up for herself, but I also quite like that about her. So I don't feel like we'll rub against each other. There's none that I think that I won't get along with just yet. But I'll need to be with them 24/7 to know if I will get along with them or not.
What do you make of the challenges so far?
It's funny, it's just a laugh isn't it. I'll definitely get involved.
How do you feel about snogging on camera?
I'm fine about it. It's only just laughs. I do think to myself, my whole family are at home watching, but then again it's literally just a laugh. I'm 21, I'm just having fun.
What did your family say when you said you were going on Love Island?
Honestly, they were so happy for me. I live with my mum and one of my brothers – my brother is so funny, he's so happy for me.
How do you feel about living with the Islanders 24/7?
I'm used to that thing of meeting someone and then needing to be with them constantly as I was cabin crew.
Did you fly any celebrities?
Yes I did, I flew Dannii Minogue, Usain Bolt and Nick Grimshaw. They were all so fun. They were pressing the call button and specifically asking for me.
Check out what drama these bombshells bring as 'Love Island' continues tonight on Virgin Media One and on Virgin Media Player.