Brought to you by:

BAFTA nominee Billie Piper ('Collateral', 'Doctor Who') leads the cast of new Sky original drama 'I Hate Suzie', in which her character Suzie Pickles goes through a moment in her life where the mask she has kept aloft for so long begins to slip - in incredibly dramatic fashion.
Following the surreal life of a woman in her late 30's, 'I Hate Suzie' tells the bold, bracing, and bombastic story of Suzie, whose life turns upside-down just moments before she is about to do a photoshoot. The former child star, now a rising actor, discovers that her phone has been hacked and compromising photos of her have been leaked online.
This unexpected discovery has the potential to make the world around her crumble, with her life, career, family, and marriage all being on the line. With all of this in mind, how will Suzie deal with the eight stages of grief that she experiences throughout the series?
In a dramatic, unapologetic, and dark-humoured fashion of course.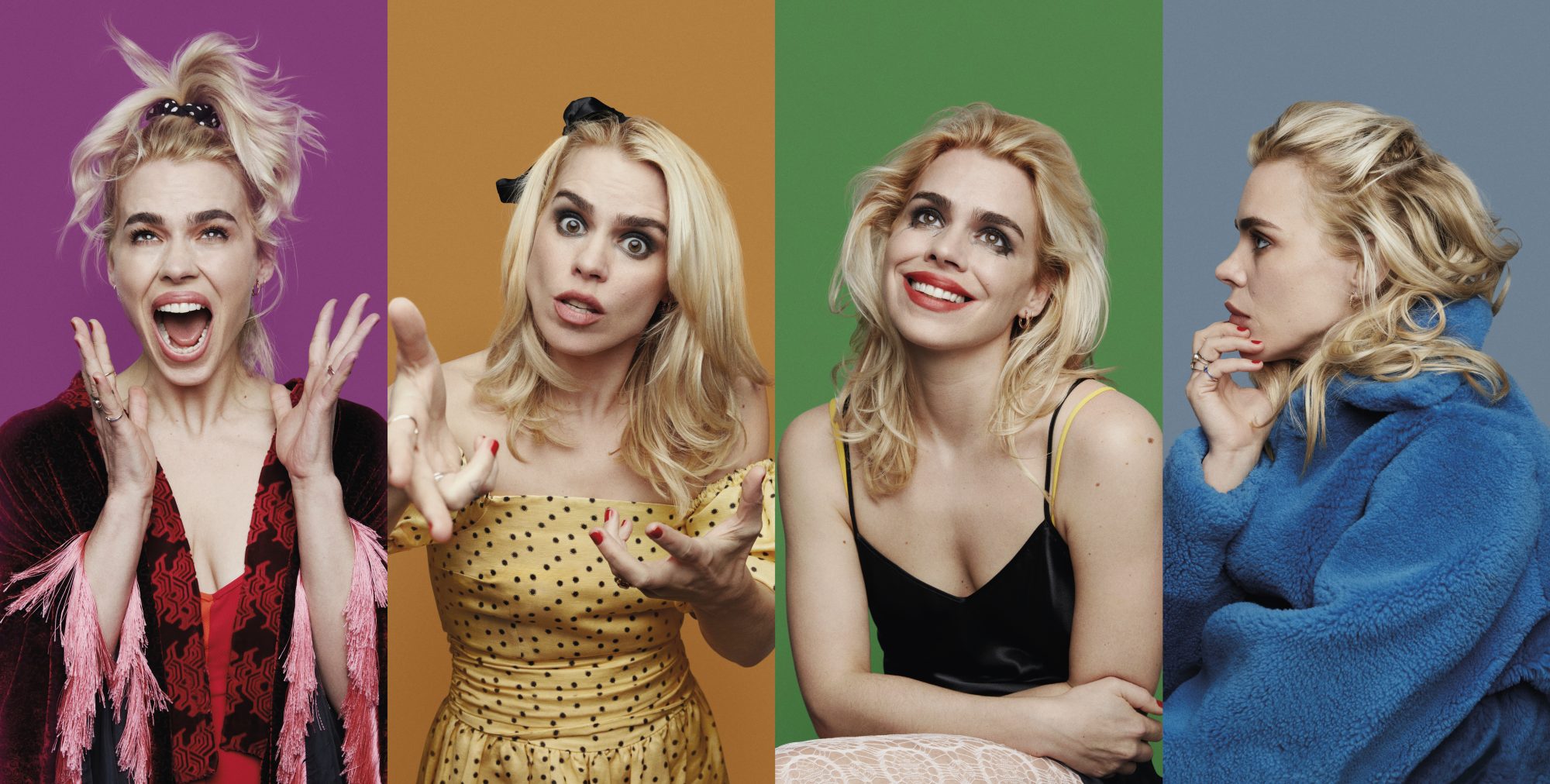 Billie Piper is back
The incredibly talented Billie Piper is back on our TV screens once again in a role she was born to play. With her character of Suzie Pickles having to deal with different stages of grief in each of the eight episodes (shock, denial, fear, shame, bargaining, guilt, anger, acceptance), it gives the actor a broad spectrum of emotions to play around with. Each episode has a different feel to the one that came before it.
Piper also serves as co-creator of the series alongside series writer Lucy Prebble. The pair had worked together on 'Secret Diary of a Call Girl' and stayed in touch ever since, which is where the idea for 'I Hate Suzie' came from. Piper suggested that they should make a TV show about topics that the friends talked about and are interested in - one that was "abstract" and guilty of "leaning into the weirdness" - which blossomed into the series we have before us.
Prebble said of the show's premise: "We decided to tell the truth about that celebrity world rather than doing a 'fun, glamorous' version. It's funny, revealing, and dark."

A spectacular supporting cast
Joining Piper in 'I Hate Suzie' is a supporting cast like no other. Although Suzie's story is one of brutally-honest self-discovery, she must take note of how her friends and family are reacting to her headline news.
Daniel Ings, who you'll recognise as playing Mike Parker in the first two seasons of 'The Crown', plays Suzie's university lecturer husband Cob. Reeling from his wife's hacking news, will his character be able to keep his feelings in check for the benefit of his wife and their son Frank?
Naomi, Suzie's long-time best friend and manager, is played by Leila Farzad. A complex character, Naomi and Suzie are co-dependent of each-other, but working together can take its toll on the pair's straining relationship.
Speaking in an interview about the pair's antics throughout the series, Farzad said: "It's where the personal and professional bleed into each other, so while she's managing her client's crisis, she's confused that they haven't discussed it as friends. Her friend and her client have both deceived her, so she does what she can and keeps a cool head up, but the personal aspect is hard for her to handle."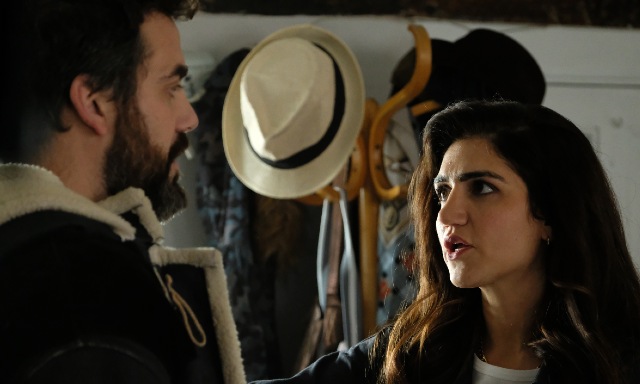 Unique storytelling opportunities
Written by Emmy-nominee and critically acclaimed Lucy Prebble ('Succession', 'Enron') and being co-created by Piper, the eight-part series doesn't hold back in getting across the trauma associated with your private life being splashed all over the news. The first episode is a flowing piece of work that immerses the viewer right into the middle of the action, making us feel like we are there dealing with the trauma alongside Suzie.
Director Georgi Banks-Davies spoke of her influences for filming the series, how each episode sets it apart from the one previous, and how music plays an important part in the former pop star's emotions.
Speaking of the vast differences between episodes three and six for example, entitled 'Fear' and 'Guilt' respectively, Banks-Davies says: "Our points of reference mostly came from the 1970s psychological thrillers and horrors, but also Woody Allen. The camera is edgier and more observational, the edit is slightly off, the music is massively important. [...] I also adore episode six. It's the opposite to episode three, raw and stripped back and not reliant on filmmaking techniques. I liked building that naturalistic environment."
A witty, bold, and thoroughly satisfying series, you will feel like you are with the characters every step of the way, witnessing their lives unravelling into chaos. Engaging from start to finish, 'I Hate Suzie' is sure to be your next big TV hit.
All episodes of 'I Hate Suzie' are available now exclusively on Sky Atlantic. To find out more, visit Sky.