There's a lot to be said for going out and toasting the festive season with your friends and family but we all know the true meaning of Christmas is plonking yourself in front of the box and watching all the best of the Christmas telly. One day they will write a carol about it, you'll see.
This year there is a lot to choose from including some great Christmas specials, movie premieres as well as plenty of the classic flicks we all know and love.
Make sure and check out our Christmas Movie Guide here while below are some TV shows you won't want to miss over the festive season.
'A Christmas Carol' |  22nd, 23rd, 24th December - 9pm - BBC One
Yet another adaptation of the Dickens classic, this time starring Guy Pearce as the miserly Scrooge, with 'Peaky Blinders' creator Steven Knight's at the helm.' A Christmas Carol' kicked off on BBC One on Sunday night, with the third and final instalment airing on Christmas Eve.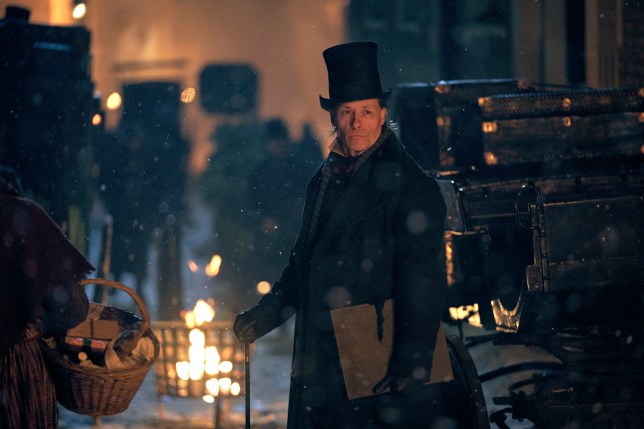 'Cinderella: After Ever After' | Christmas Eve - 8pm - Sky One
David Walliams and Sian Gibson star in this one-off family comedy. Cinderella has just married her Prince Charming, but soon has a rude awakening after realising married life isn't all it's cracked up to be when you have an image-obsessed, floss-dancing, hip-hop rapping husband.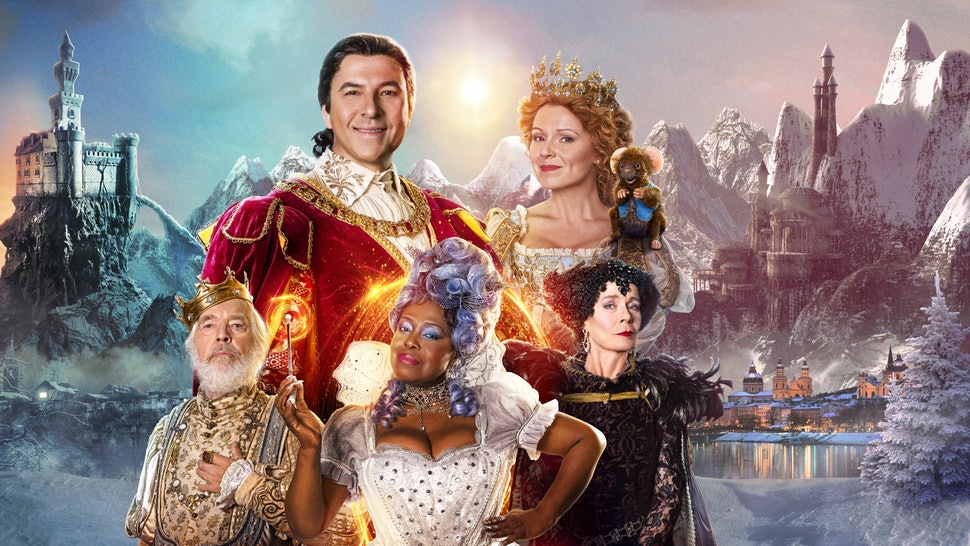 'The Great Christmas Bake Off'
Christmas Day - Channel 4 - 7.10pm
New Year's Day - Channel 4 - 7.40pm
There's not one but two Christmas editions of 'Bake Off where contestants from past seasons take part in festive challenges. The first episode will see Tom and Yan from the 2017 series and Briony and Terry from 2018 taking part. The second episode will include Kate Henry from the 2014 series, Dr Tamal Ray from 2015, 2016 winner Candice Brown, and finalist Steven Carter-Bailey from 2017.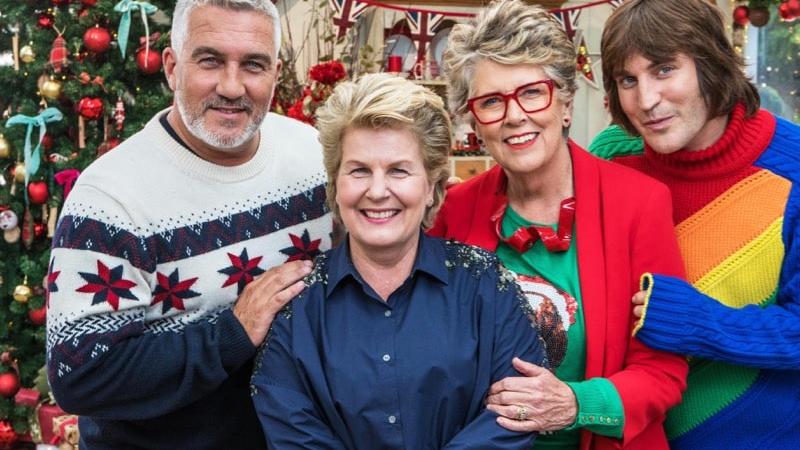 'Call the Midwife' | Christmas Day - BBC One - 7pm
'Call the Midwife' gets its annual Christmas Special treatment. It sees Mother Mildred declaring that God is calling her to set up a branch house in the Outer Hebrides, so she is joined by several other members of the team, including Dr Turner, Shelagh, Mother Mildred, Trixie, Sister Julienne, Valerie, Lucille and Fred, many of whom have been struck down by flu and like the idea of convalescing in the fresh Scottish air.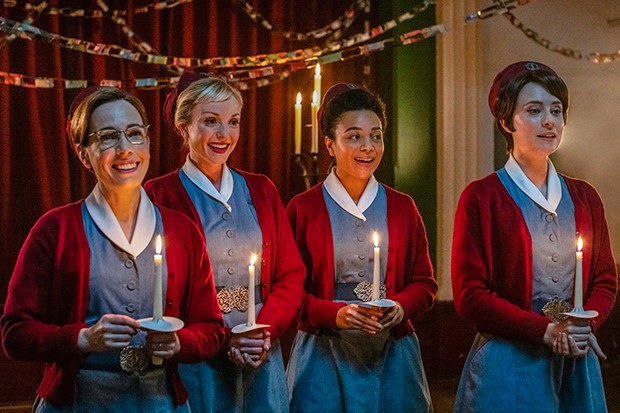 'Mrs Brown's Boys Christmas Specials'
Christmas Day - 10pm - RTÉ One
New Year's Day - 9.40pm - RTÉ One
As usual, there are two Mrs Brown's Boys episodes over the Christmas. The first one on Christmas Day sees Mrs Brown visited by an angel called Clyde who shows her what life was like if she had never been born. The New Year's episode sees Peggy worried when an old friend is released from prison.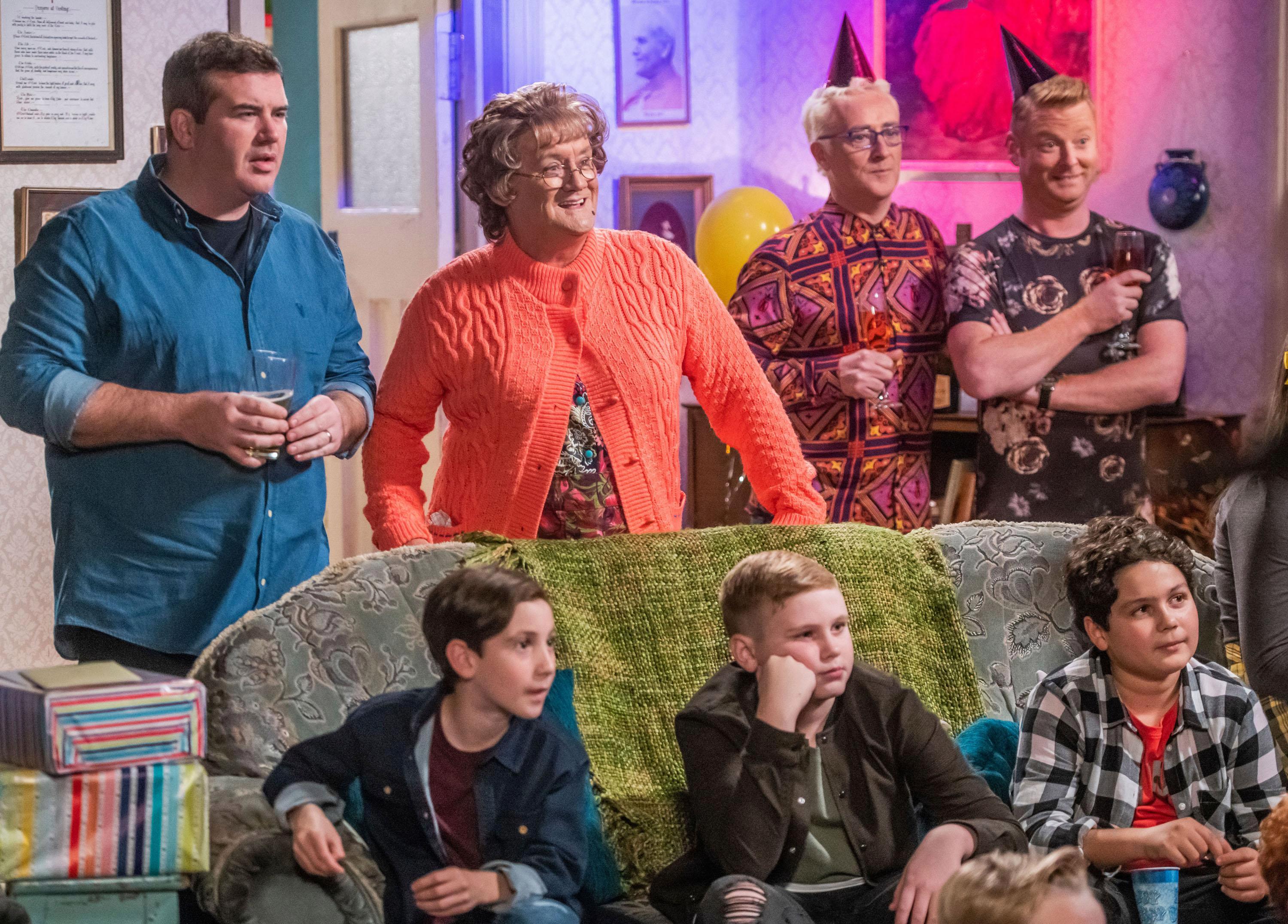 'Gavin and Stacey Christmas Special' | Christmas Day - BBC One - 8.30pm
One-off festive edition of the comedy, which returns after a nine-year break. The Shipmans travel to Wales to spend Christmas with the Wests, but for Gavin and Stacey, parenthood continues to present them with several challenges, and their "baby" is now nine. Smithy also continues to commit to his fatherly role, making the journey to Barry at weekends and every second Wednesday to see 12-year-old Neil the Baby. Nessa has adopted her own style of mothering, while Pam, Mick and Gwen have become the epitome of doting grandparents.
'Niall Toibin: Everyman' | December 29th - 9:30pm - RTÉ One
Niall Tóibín sadly passed away in November 2019 just eight days shy of his 90th birthday. This documentary, which was already being made before he died, celebrates the actor and comedian's life and career, which spanned seven decades.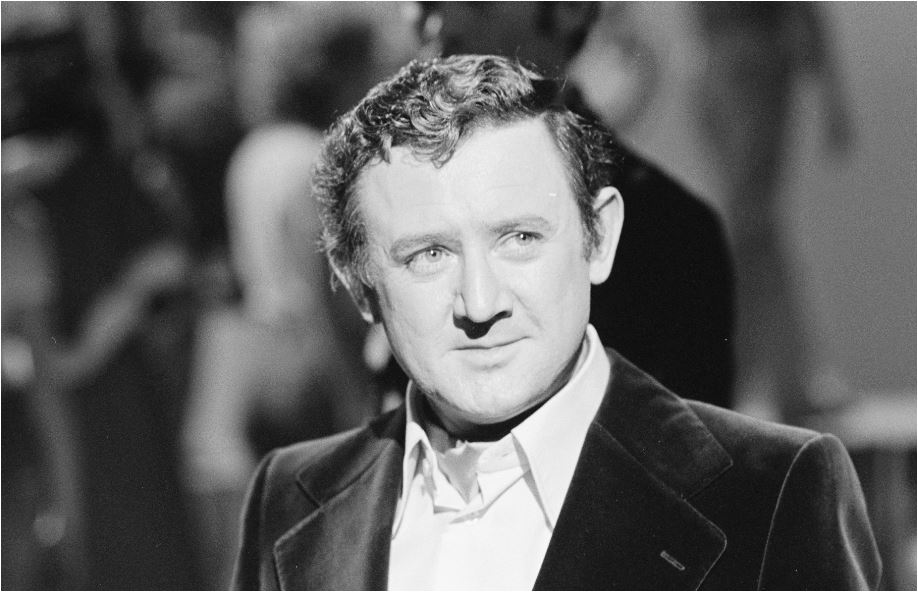 'Fear Darb Ainm Harris' | New Year's Day - 9:30pm - TG4
Richard Harris was celebrated as much for his colourful life off-screen, as for his many memorable roles on screen. He was the last of the great hell-raisers; a dinosaur from an era when movie stars misbehaved and the public loved him for it. He wore his Irish heritage as a badge of pride and talked of Ireland and Limerick at every opportunity. Featuring exclusive interviews with some of Hollywood's elite, including Clint Eastwood, Daniel Radcliffe, Ridley Scott, Jim Sheridan and Stephen Rea, this documentary explores Harris' fascinating life both on and off-screen.
'Dracula' - New Year's Day - 9pm - BBC One
Dracula has been reimagined many times for the big and small screen but we are very excited about this upcoming adaptation. Mainly because it's created and written by Steven Moffat and Mark Gatiss, the duo responsible for the successful modern-day adaptation of 'Sherlock', starring Benedict Cumberbatch.
This adaptation of the Bram Stoker gothic horror classic, like the novel, will be set in 1897 and will revolve around the blood-drinking count from Transylvania who sets his sights on Victorian London, played by Danish actor Claes Bang. The three-part series kicks off on BBC One on New Year's Day and will air over three consecutive nights.