We're nearly midway through the year already (gasp!), and there have been some fine TV series gracing our screens over the past six months.
Right, we've watched a hell of a lot of TV series these past six months. And let's admit it, a lot of them we can hardly remember. Having said that, however, there have been a number of standouts hidden in amongst the banal and the underwhelming, and are contenders for the best TV shows of 2021.
Our list isn't extensive, and we'll have a larger one at the end of the year, but we've left out the likes of 'Line of Duty' (THAT ending); 'The Falcon and the Winter Soldier' (didn't excite us as much as we thought); and 'Reeling in the Years' (a quality series, but one that seems odd putting on a list of the best TV shows of 2021 when it's a recap of the past).
Have you seen all of the series in our list below? If you haven't, we'd recommend you get tuning in.
'Shadow and Bone'
Arriving on Netflix at a time when all we were getting was underwhelming and unwatchable TV series, 'Shadow and Bone' was thankfully anything but. With a strong fanbase thanks to the book franchise of Leigh Bardugo, the fantasy epic was a breath of fresh air, serving up thrills, comedy, and a pretty damn good cast too. Netflix also announced this week that it will be back for a second season, so we're pretty excited to see what happens next in the Grishaverse - especially after that cliffhanger.
Watch on Netflix.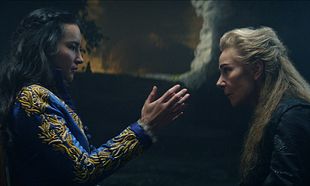 'The Flight Attendant'
An import on our shores a few months after its US debut was this fiendishly addictive comedy/thriller starring Kaley Cuoco - who thankfully plays a role good enough to make us forget she was ever involved in 'The Big Bang Theory'. Based on the book by Chris Bohjalian, we follow every twist and turn of Cassie, an alcohol-obsessed flight attendant who tries to keep it together after waking up next to a dead body. Does she manage to do so? Of course not.
Watch on Sky or NOW.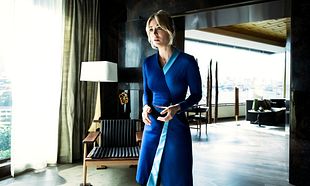 'RuPaul's Drag Race UK' season 2
The influx of 'Drag Race' on the world knows no bounds, and the beginning of the year saw two editions of the reality series go head to head. Kicking off two weeks after 'RuPaul's Drag Race' season 13 (and finishing up nearly a month before it) was the UK edition's second season, which turned out to be much more gag-worthy and all-around was a more welcomed dose of the famous Drag Queen competition. Still gutted for Bimini Bon Boulash, though.
Watch on World of Wonder or Virgin Media Player.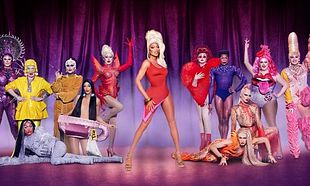 'WandaVision'
Coming out completely left-of-field, and setting the mark extraordinarily high for Disney+'s live-action Marvel series, was this arrival in January. Just like 'Drag Race UK', 'WandaVision' left us gooped, gagged, and gobsmacked each week with the mysterious goings on in Wanda's perfect suburban life. The series was an important one, dealing with Wanda's trauma, setting up her appearance in 'Doctor Strange: Into the Multiverse', and putting Agatha away until she rears her head again at some point in the future.
Watch on Disney+.
'The Underground Railroad'
When a TV series makes the viewer feel like they're watching a very long movie play out, sometimes it might not sit right. 'The Underground Railroad', however, is one such series that benefits from the long burn. Influenced by the real-life horrors which took place in Georgian plantations in the 1800s, it made for compelling viewing. The series was directed by Oscar-winner Barry Jenkins, he who brought us 'Moonlight' and 'If Beale Street Could Talk', so expect to be enveloped in stunning cinematography.
Watch on Amazon Prime.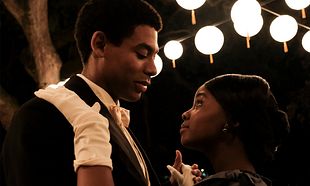 'It's A Sin'
It isn't often that a series arrives to leave a heart-shaped hole in your TV screen. 'It's A Sin' from Russell T. Davies wasn't an easy watch, but it should be considered as one of the finest productions of our generation. Wholesome, honest, yet gut-wrenchingly devastating, the series tackles the AIDS epidemic that spread throughout the world during the 1980s - focussing on a group of young adults and the struggles they and their families dealt with during that time.
Watch on All 4.
'Mare of Easttown'
While our list is in random order, if there was a title deserving of the number one spot of best TV shows of 2021, it would be 'Mare of Easttown'. Kate Winslet leads the cast in HBO's latest crime drama, which revolved around a number of young women in the Pennsylvanian town who either go missing or are found brutally murdered. There isn't enough praise for Winslet's role as Mare, nor is there for the comedic timings of Jean Smart as her mother Helen, Evan Peters as Detective Zabel, or Julianne Nicholson as her friend, Lori.
Due to its success, there have been rumours of a second season potentially coming out of the woodwork - but while the series certainly deserves a follow-up season, we reckon it would benefit the most from being left alone. Everything wrapped up so nicely, it would nearly be disappointing to return to Easttown once again.
Watch on Sky or NOW.