Brought to you by:
A great TV comedy truly can bring so much joy. You fall in love with the characters and all their little quirks, and you quote them until the end of time. The US has brought us some fantastic comedy offerings over the years, from 'Curb Your Enthusiasm' and '30 Rock' to more recent hits like 'Ballers' and 'Insecure'. Not to mention the vast array of late-night talk shows they've got, like 'The Tonight Show Starring Jimmy Fallon' and of course, the institution that is 'Saturday Night Live'.
Now there's a place where you can get all of the above and more. Sky have decided to devote a full channel in honour of the US comedy gods. Launching today (January 27th), Sky Comedy is the new home of US comedy from the likes of HBO, NBC and Showtime and will feature a whole back catalogue of classic US box sets available on demand.
New shows on Sky Comedy include 'Mrs. Fletcher' starring Kathryn Hahn as well as 'The Righteous Gemstones', created by and starring Danny McBride. Also, coming soon is the much anticipated 'Run', written by Vicky Jones and Phoebe Waller-Bridge.
Here are some of the shows you can look forward to watching on Sky Comedy.
'Miracle Workers'
The marvellous Steve Buscemi plays God in this must-see comedy with Daniel Radcliffe and Geraldine Viswanathan starring as two of his incompetent angels. Based on Simon Rich's novel 'What in God's Name', this seven-part series takes place in the offices of Heaven Inc. The angels are mounting a desperate effort to rescue the fading earth, as their boss, God, becomes more and more fed up with what was once his pet project.
All episodes of 'Miracle Workers' are available now.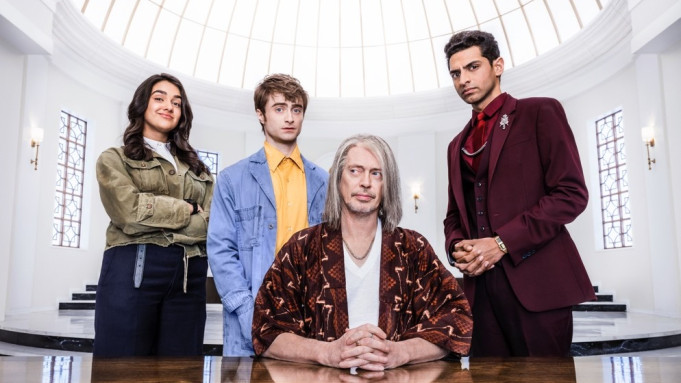 'The Righteous Gemstones'
There's more religious fun to be had in 'The Righteous Gemstones', which follows a globally-renowned televangelist family with a long and dishonourable tradition of depravity and good old-fashioned greed. Bible-bashing small-screen preacher Jesse Gemstone (Danny McBride) is more interested in the Seven Deadly Sins than Ten Commandments. As the family battles numerous threats to their renowned religious empire, they continue to spread the good word... and make a few quid while doing so.
'The Righteous Gemstones' starts 5 February.
'The Tonight Show Starring Jimmy Fallon'
Jimmy Fallon has no doubt cropped up on your news feeds plenty of times. The late-night talk show host has had many clips of his show go viral in the six years since he took over from Jay Leno. From his topical monologues and madcap sketches as well as the game he plays with his starstudded guests, the show is all-go from start to finish. Now, at last, you can get to see more than just the best clips and watch the whole show from start to finish on Sky Comedy.
'The Tonight Show Starring Jimmy Fallon' starts 28 January.
'Saturday Night Live'
'Saturday Night Live', or 'SNL' as it's commonly referred, is another iconic American show we can now watch in full in Ireland. 'SNL' has been a comedy institution in the states since it launched in 1975, launching the careers of the likes of Eddie Murphy, Bill Murray, Amy Poehler, Will Ferrell, and well, many, many more American comedians you know and love. Each episode is hosted by a celebrity guest, who delivers an opening monologue and features in sketches with the cast while there's a high profile musical guest at the end. Below you can watch Phoebe Waller-Bridge in action hosting a recent show.
'Saturday Night Live' starts 2 February.
'30 Rock'
'Saturday Night Live' also inspired the truly superb '30 Rock' starring Alex Baldwin and Tina Fey. The latter stars as sketch comedy writer Liz Lemon who runs into all sorts of trouble when her new boss, conservative network executive Jack Donaghy (AlecBaldwin), obliges her to hire a seriously unpredictable co-star for her NBC series. This show is all about Liz trying to balance the madness of being a showrunner alongside her gloriously messy love life. Running for seven seasons, '30 Rock' gave us so much comedy gold and many a delightful gif.
'30 Rock' is available on demand now.
'Curb Your Enthusiasm'
Ah Larry David. The man who represents the disgruntled side of all of us and has no qualms about showing it. He plays a heightened version of himself in this widely adored comedy returning soon for its tenth series. If something can go wrong for Larry, it will, and usually catastrophically (and hilariously) so. Larry David simply cannot handle life and all its eccentricities. Here he is waiting for some toast to pop, to give you an idea.
All episodes of 'Curb Your Enthusiasm' are available 28 January.
'Girls'
'Girls' kicked off the decade being the show constantly compared to 'Sex and the City' and now it's the show all other female-led comedy shows are compared to. Yes, it did dwindle in later seasons and honestly, we all got fed up with how selfish they could all be, but when 'Girls' was good, it was really good. Co-created by its star Lena Dunham, 'Girls' was so perfectly of its time, giving us a millennial show before we all even knew what a millennial was. It changed how sex was shown on TV, depicting a much more candid if awkward approach. It opened up conversations about women and sexuality and it did it all with an amazing soundtrack to boot.
'Girls' is available on demand now.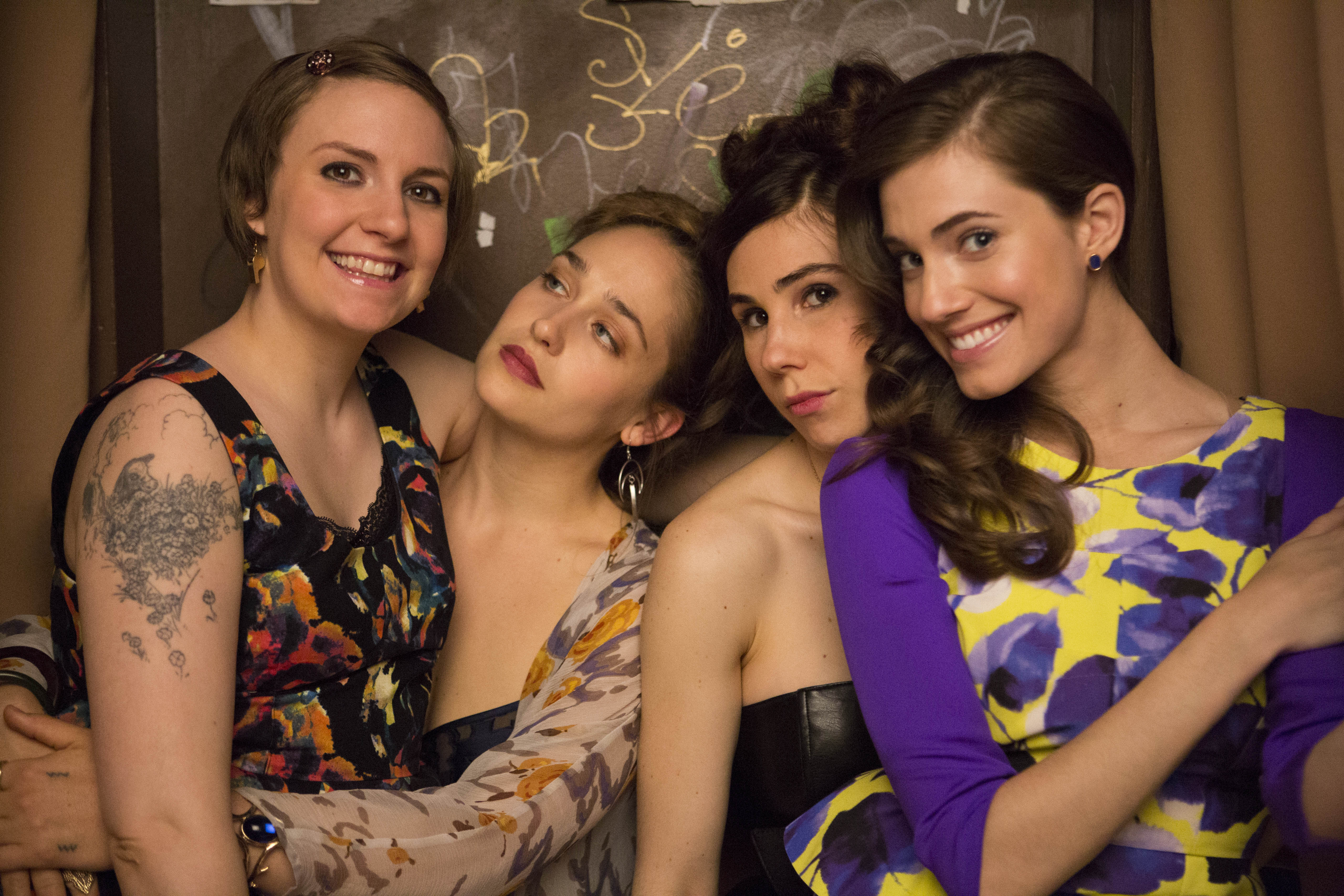 Sky Comedy is the new home of US comedy. To find out more, head here.