If your various TV subscriptions just aren't doing it for you this January, why not turn your attention to a streaming service much closer to home.
The RTÉ Player relaunched itself two years ago, and it's still holding strong as it competes with the likes of Netflix, Amazon Prime, Disney+ and NOW TV. But - there is one difference - the service is available for free.
So, if you're in the mood for some throwback boxsets to rewatch, or ones that have been on your "to watch" lists for quite some time, here are 10 that you can stream right now.
'Normal People'
Ah sure look, the smut is still up there. If you were one of those people who were caught up in the memes, controversy, and Paul Mescal-ness of it all (but never actually tuned in), then now's your chance with al twelve episodes of the series still available on the RTÉ Player.
'Love/Hate'
Often regarded as one of the best TV dramas to come out of Ireland, all five seasons of 'Love/Hate' are definitely worth a re-watch. Starring Aidan Gillen, Tom Vaughan-Lawlor, Robert Sheehan, and Ruth Negga, it's the cast that makes Dublin's gangland underworld look so damn unmissable. That is, except for this cringe-inducing wedding scene.
'The West Wing'
All 156 episodes, that's seven seasons, of Aaron Sorkin's political drama series are right there waiting to be viewed. Starring Martin Sheen, Rob Lowe, and Allison Janney, 'The West Wing' is in the same league as 'The Sopranos' - one of those series you have to see before you die. It served as inspiration for later-released TV series such as 'House of Cards' and 'Veep'.
'One Tree Hill'
Arriving in the midst of all those US teen dramas of the '90s and '00s, the Chad Michael Murray-led series has a special place in all of our hearts. Maybe it's all of the wild drama going on in a small North Carolina town, or maybe it's because of how stunning every single person in the series is, we'll never know for sure. But one thing we do know? You will rock to that iconic opening theme by Gavin DeGraw at the beginning of every single episode (only up as far as season five, sadly).
'The Fall'
If you haven't got a Netflix subscription but still need your Jamie Dornan fix, then hit up the RTÉ Player for all three seasons of the thrilling series. Set in Northern Ireland, Dornan plays a sadistic serial killer on the loose, and it's up to Gillian Anderson as Superintendent Stella Gibson to track him down. You'll never look at Dornan the same way again (well, this and 'Wild Mountain Thyme' we guess).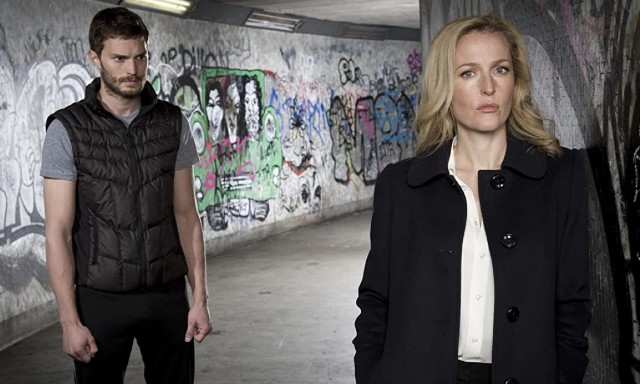 'Seinfeld'
The classic '80s/'90s sitcom, created by Larry David and Jerry Seinfeld, sees the four main characters of Jerry, George, Elaine, and Cosmo go about their everyday lives in New York City, providing madcap material for the stand-up comedian.
'Frasier'
Another classic comedy series, but this time located on the opposite side of the States, is 'Frasier'. Based in Seattle, the series led to us all discovering the wonderful Kelsey Grammer, who plays psychiatrist Frasier Crane. Winning the Emmy Award for Outstanding Comedy Series five times in a row, it might be time to revisit all 11 seasons from start to finish.
'The Clinic'
'The Clinic' was Ireland's answer to all of the medical dramas coming out of the States, and it was a cracking watch during the '00s. Starring Aisling O'Sullivan, Amy Huberman, and Gary Lyndon, the series is worth the watch for the sheer number of surprise appearances from stars who went on to make it big, such as Chris O'Dowd, Robert Sheehan, and Saoirse Ronan.
'Can't Cope, Won't Cope'
There's Irish comedy aplenty available on the RTÉ Player, but one that you might have missed during its initial release is 'Can't Cope, Won't Cope'. Following the coming-of-age stories of two young friends living in Dublin (Seána Kerslake and the late Danika McGuigan), the honest and though-provoking series offers up a glimpse of the kind of struggles young people in Ireland go through as they navigate their twenties.
'Room To Improve'
Finally, if reality TV is your jam, then be sure to hit up Dermot Bannon for your dose of home improvement chaos. All 12 seasons of his architectural adventures around Ireland are there for your perusal, featuring all of those awkward budget and too-ing and fro-ing conversations between his clients, builders, and those dastardly quantity surveyors.
All these, and plenty more besides, are available to stream on the RTÉ Player now.