20 Best TV Shows of the Decade
The 2010s has been a decade that's ushered in a golden age in television as you've undoubtedly read countless times. We weren't without great shows before this, but these days prestige dramas and high budget shows are commonplace on the small screen, along with the A-lister stars chomping at the bit to be apart of them.
TV used to be where movie careers to go to die, but now it's where they go to flourish, with the medium offering a much more complex character portrayal and story arc to both its audience and creators.
Netflix has also come along in the last decade and completely changed how we view TV, offering us easily accessible content to be devoured in one fell swoop. Companies like Apple and Disney are now racing to get themselves a slice of that lucrative Netflix pie and we are now overrun with choice of what to watch and when to watch it.
It's a difficult task to pick just 20 great shows from the last 10 years. A lot of fantastic offerings didn't make the cut, but these are the ones that not only defined this past decade on TV, but also elevated the medium to new heights.
We've updated our list to include handy links to each streaming service these great shows are available on.
20. 'Love/Hate'
We'll be watching crime dramas on RTÉ for the rest of our lives thanks to the unprecedented success of 'Love/Hate'. Like 'Father Ted' for comedy, it has become the benchmark for Irish television drama. Stuart Carolan brought the criminal underworld of Dublin to life on the small screen in a way that had never been seen before. Led by a cast of up and coming Irish stars and introducing the phenomenal talent of Tom Vaughan-Lawlor, 'Love/Hate' could be as dark and disturbing as it could be funny and controversial. It's also the rare example of a show who knew to draw the curtain at the height of its popularity, cleverly leaving us forever wanting more.
Watch 'Love/Hate' on the RTE Player.
19. 'Catastrophe'
Sharon Horgan and Rob Delaney initially became writing buddies through Twitter, so if there's anything to be grateful to social media for, it's that. Together they brought to life the story of Catastrophe's Rob and Sharon and gave the world one of the decade's best on-screen couples. Throughout four seasons we watched them go from a one-night stand to married with two kids and all the trials and tribulations that come in between. The show tackled post-partum depression, alcoholism, grief and more, giving them the depth they deserve but also finding the comedy amid it all. Loved for its dark sense of humour, brutal honesty and of course the superb performances of Rob and Sharon, 'Catastrophe' is a show that never stopped winning us over.
Watch 'Catastrophe' on Amazon Prime.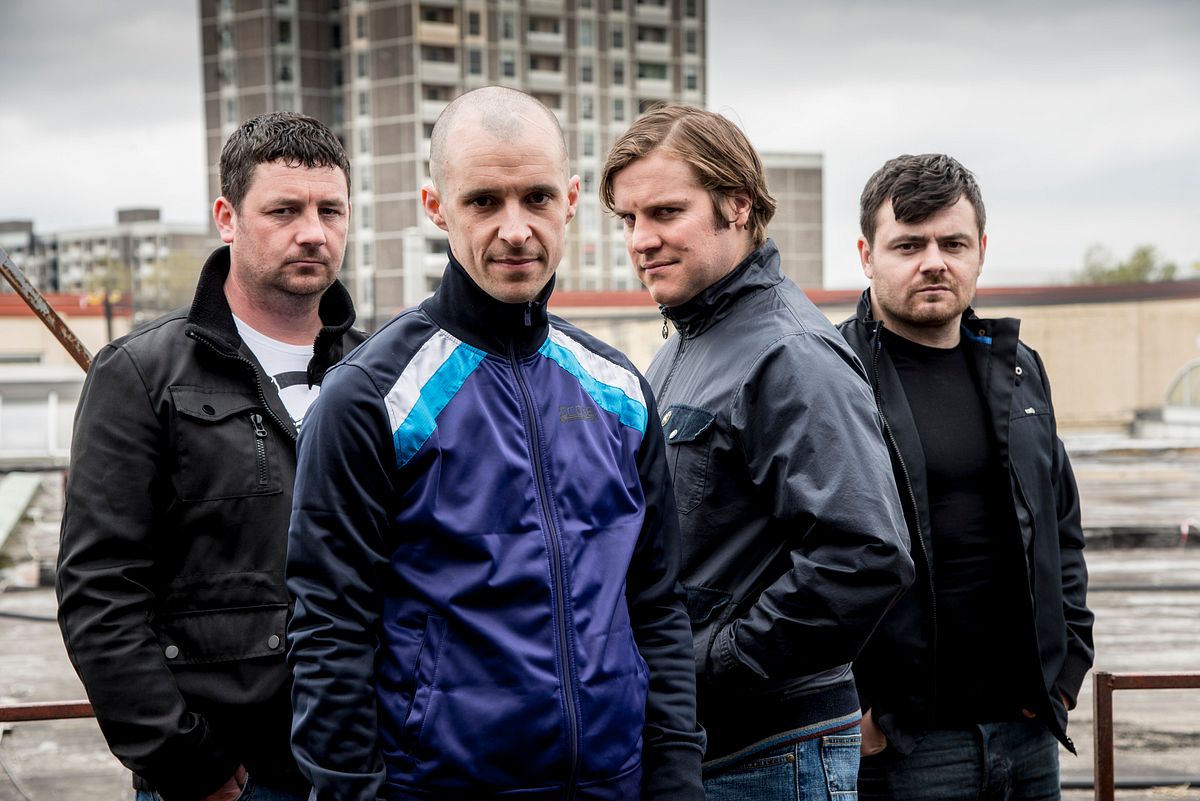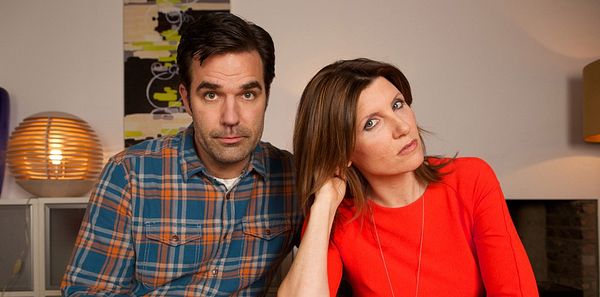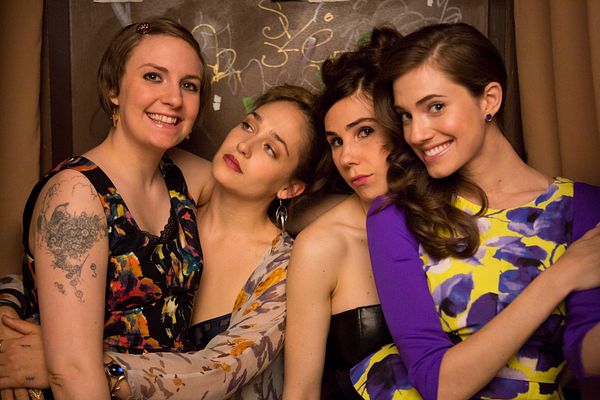 18. 'Girls'
'Girls' kicked off the decade being the show constantly compared to 'Sex and the City' and now it's the show all other female-led comedy shows are compared to. Yes, it did dwindle in later seasons and honestly, we all got fed up with how selfish they could all be, but when 'Girls' was good, it was really good. Co-created by its star Lena Dunham, 'Girls' was so perfectly of its time, giving us a millennial show before we all even knew what a millennial was. It changed how sex was shown on TV, depicting a much more candid if awkward approach. It opened up conversations about women and sexuality and it did it all with an amazing soundtrack to boot.
17. 'The Crown'
Never have the goings-on of Buckingham Palace seemed quite as gripping as they do in Netflix's spectacular drama 'The Crown'. Each season follows roughly a decade of the queen's reign, with showrunner Peter Morgan making the unprecedented move of bringing in a whole new cast to play the royal family in later years. Olivia Colman has made the role of Queen Elizabeth her own in season 3 (although we do still miss Claire Foy) while the show continues to go from strength to strength. Through the lens of the royal family, you get a birds-eye view of major historical events along with incredible cinematography, marvellous performances and a pitch-perfect score from Hans Zimmer.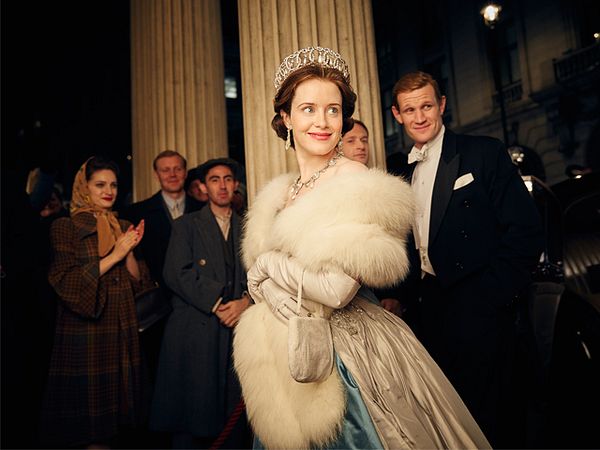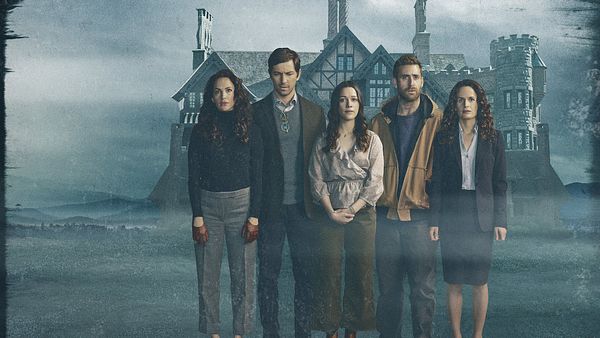 16. 'The Haunting of Hill House'
This Netflix horror series was an unexpected hit back in 2018 and was even our number one show of the year. Loosely based on the iconic book of the same name by Shirley Jackson, 'The Haunting of Hill House' was adapted and directed by Mike Flanagan ('Doctor Sleep'). The reason this series was so good is that it was far more than a horror - although it is perfectly paced one with some truly fantastic jump scares. It's also a story about family, and grief and all the many ghosts that we live with. While there are moments you want to hide behind the couch in fear, this show also packs a very real emotional punch and it sticks with you long after the credits roll.
Watch 'The Haunting of Hill House' on Netflix. 
15. 'Atlanta'
Donald Glover has certainly left his mark on this decade. His music video 'This is America' caused a huge stir and earned him a number one in 2018. He's had roles in the likes of 'Star Wars' and 'The Lion King' but his biggest achievement undoubtedly has to be 'Atlanta'. Glover writes, directs and stars in the critically acclaimed FX show where he leads the cast as Earnest 'Earn' Marks, an aspiring music manager trying to turn his life around by making his rapper cousin Alfred a star. It goes far beyond this premise though to be a show with on-point commentary on race, class and the entertainment industry while also managing to be funny, visually stunning and jammed full of great, nuanced characters.
Watch 'Atlanta' on Amazon Prime.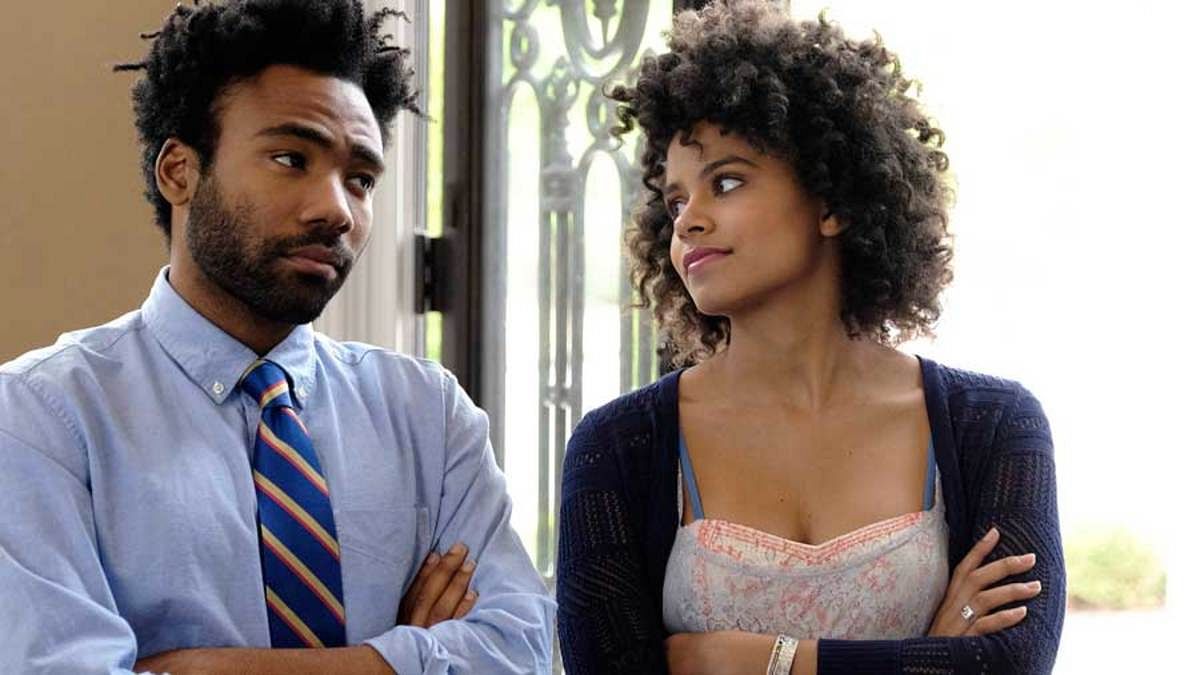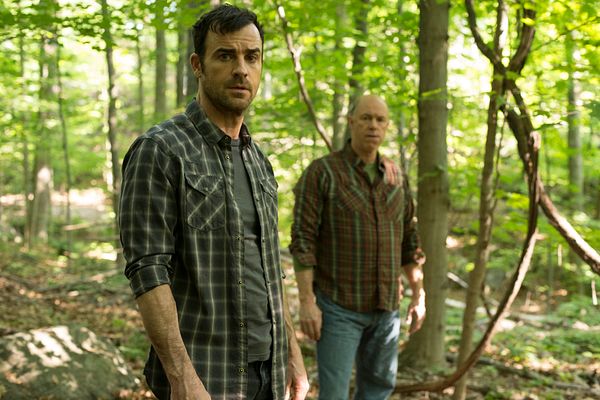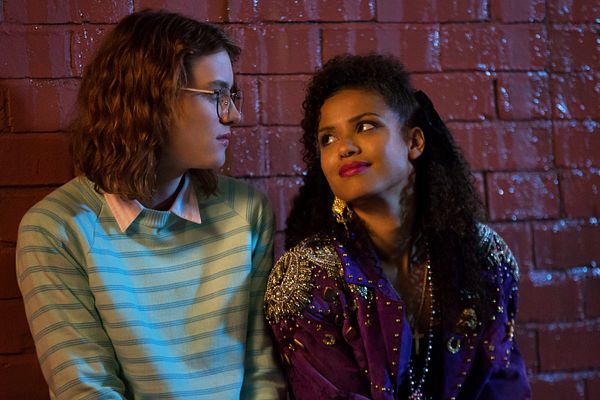 14. 'The Leftovers'
The premise of 'The Leftovers' alone was enough to hook you in. The brainchild of 'Lost' co-creator and writer Damon Lindelof, 'The Leftovers' was set in a world where 2% of the population mysteriously vanished all at the same time. Everyone left behind became the titular 'Leftovers'. Starring Justin Theroux, 'The Leftovers' stands out for being a perfect three-act structure set over three seasons. It was a beautiful triumph of storytelling with superb character development and excellent performances along with an ending that will go down as one of TV's finest.
Watch 'The Leftovers' on Amazon Prime. 
13. 'Black Mirror'
The past decade has brought us smartphones, TV streaming sites, a load more social media along with a growing unease about all of it. If any show has tapped into this, it has to be 'Black Mirror'. Charlie Brooker's dystopian anthology series has disturbed, shocked and entertained in equal measure. While some of it stands out more than others ('San Junipero' most of all), 'Black Mirror' is responsible for some of the most compelling episodes of TV we've had in the last decade.
Watch 'Black Mirror' on Netflix. 
12. 'Peaky Blinders'
Five seasons in and one decade of drama later, Steven Knight's 'Peaky Blinders' continues to enthral thanks to excellent scriptwriting, visually stunning cinematography and a phenomenal performance from Cillian Murphy as Thomas Shelby. There hasn't been as good a gangster family to watch on screen since 'The Sopranos', with each of them bringing their own menace and madness to their characters. A riveting series that has also brought us one of the decades most iconic antiheroes.
Watch 'Peaky Blinders' on Netflix.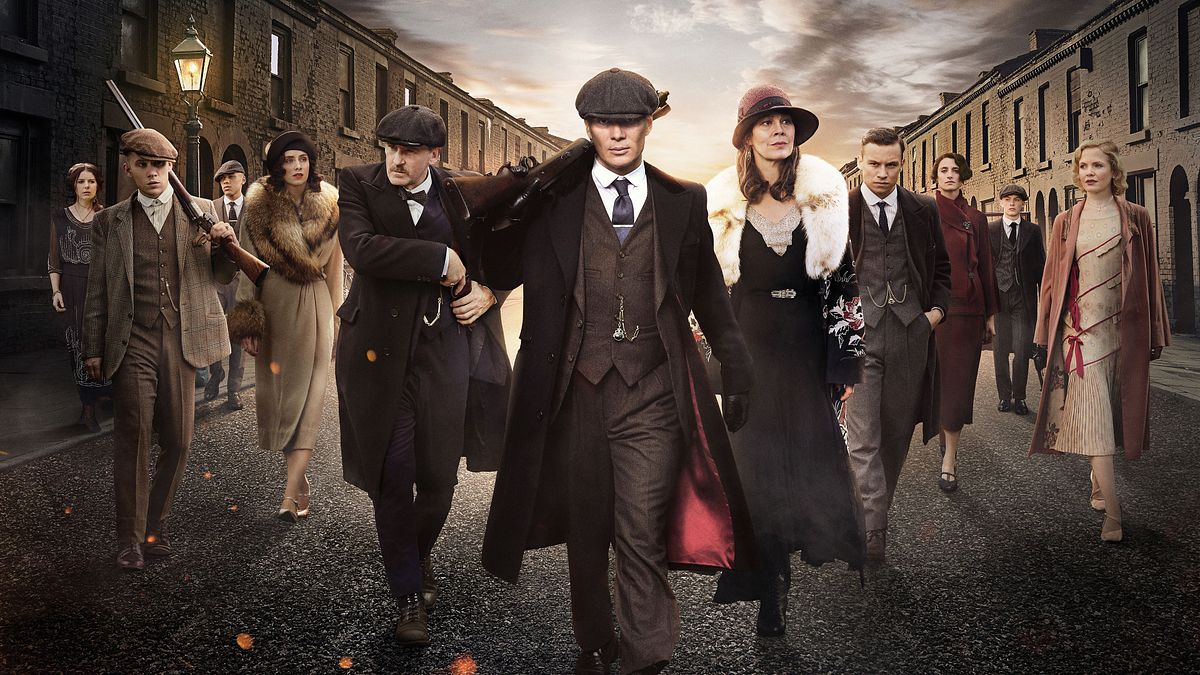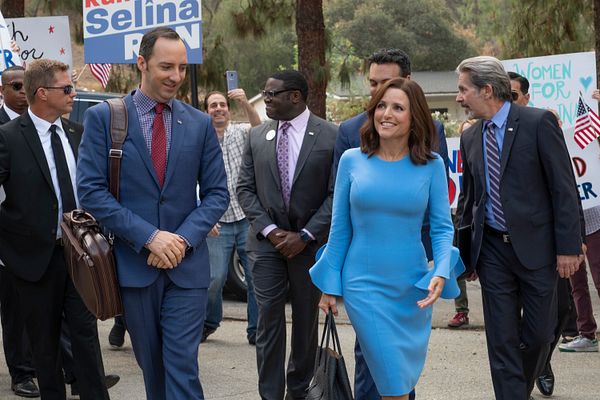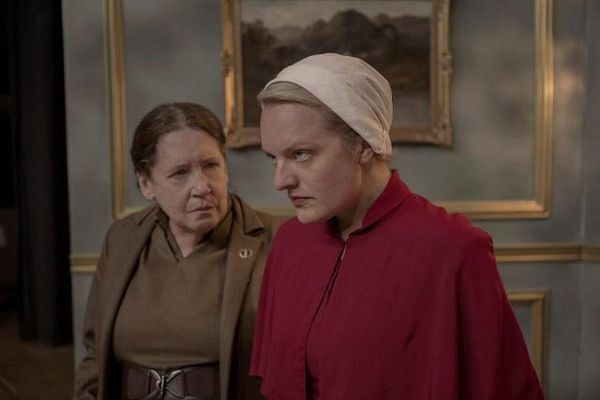 11. 'Veep'
Julia Louis-Dreyfus just doesn't know how to do a bad show and has 11 Emmys (and counting) to prove it. Armando Iannucci adapted 'Veep' from his British sitcom 'The Thick of It' and remained on as its director for four seasons, taken over by David Mandel for the final three. The series follows the personal life and political career of Selina Meyer (Louis-Dreyfus), Vice President and, later, President of the United States. Kicking off in 2012, 'Veep' continued to deliver smart, political satire even as the real-life ups and downs of American politics threatened to steal its thunder. Selena and her merry band of misfits made for comedy gold and it may just be our favourite ensemble cast of the decade. 'Veep' ended its final season earlier this year in a way that did this fantastic satirical show justice and then some.
10. 'The Handmaid's Tale'
Based on the award-winning 1985 Margaret Atwood novel of the same name, it took until 2017 for a decent adaptation of 'The Handmaid's Tale' to make it onto our screens but yet it seemed more relevant than ever when it did. It's set in a dystopian world where a totalitarian and theocratic state has replaced America and fertile women are subject to child-bearing slavery. 'The Handmaid's Tale' makes for difficult and disturbing viewing at times but it's also expertly written with fantastic direction and an excellent cast. So far we've had three seasons of following lead character June (Elizabeth Moss) during her time in Gilead and to be fair, it could really do with wrapping up sooner rather than later to go out on a high. However, it remains endlessly engrossing to watch, even if it is with our hands over our eyes at times.
9. 'Schitt's Creek'
This sleeper hit of a show has become more and more beloved by its fans over the years. It's a basic enough duck-out-of-water premise about a wealthy family who suddenly finds themselves completely broke and forced to live in their sole remaining asset - a small town named Schitt's Creek, which was bought as a joke for son David's 18th birthday back in 1991. What makes 'Schitt's Creek' stands out is its fantastic characters who you watch evolve over time and honestly grow so attached to despite them seeming like the worst of humans when you first meet them. 'Schitt's Creek' has also been widely praised for its depiction of LGBT relationships, primarily because of how it simply doesn't give homophobia a look in. It's a family production too, written by and starring father and son team Eugene and Daniel Levy (who play Johnny and David Rose), while Eugene's daughter Sarah Levy also stars. It's funny, it's charming and it's got a goddamn heart of gold, 'Schitt's Creek' is simply a treat of a show and we'll be devastated to see it go next year.
Watch 'Schitt's Creek' on Netflix. 
"
8. 'True Detective'
The second season may have missed the mark, as much as it tried, but 'True Detective' as a whole has been some of the best television we've had in recent years. Critics were falling over with praise for its first outing back in 2014 and rightly so. Matthew McConaughey, smack bang in the middle of his McConaissance, delivered a scene-stealing performance as Rust Cohle while Woody Harrelson also impressed as his partner Marty Hart. It was a well-crafted story etched out perfectly over eight episodes featuring some truly groundbreaking direction and camera work from Cary Fukunaga. 2019's long-awaited third season very much went back to its roots with a story spanning the course of four decades. It was also storytelling at its finest with the kind of engrossing performances that raised the bar for what can be achieved, not just on TV, but on-screen overall.
Watch 'True Detective' on Amazon Prime.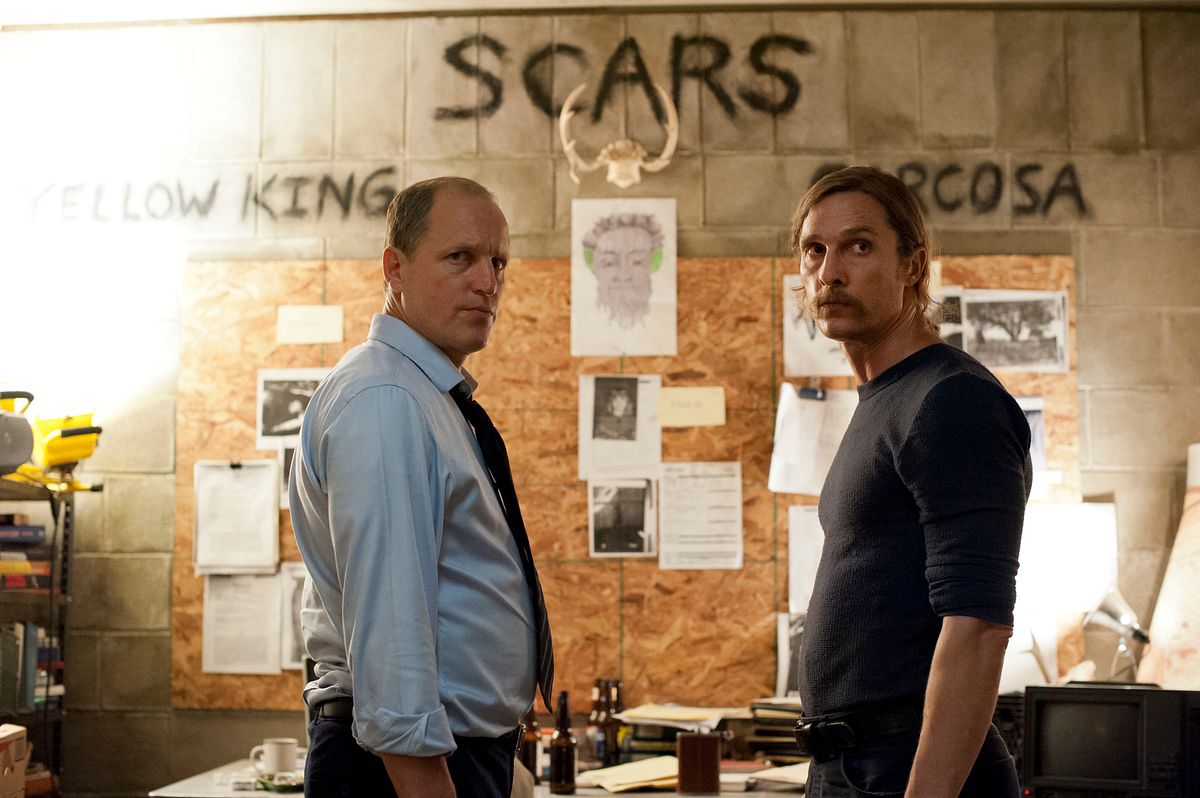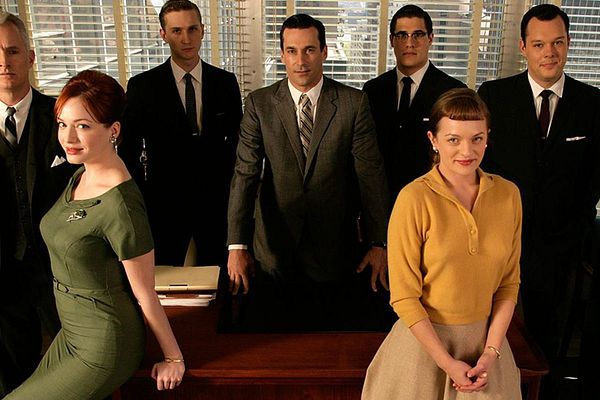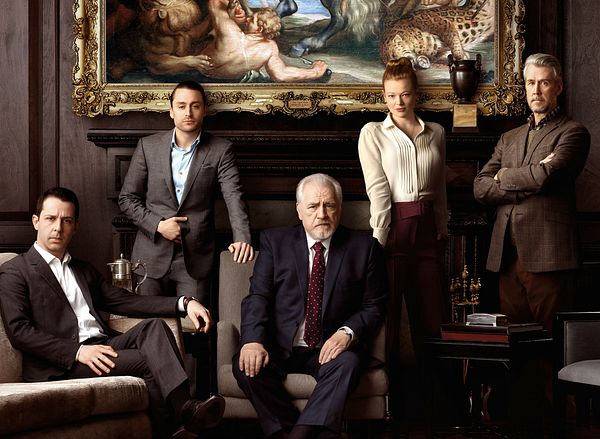 7. 'Mad Men'
'Mad Men' began leaving its mark in the 2000s but it wasn't until 2015 that the curtain was finally drawn on Don Draper, another who made it onto our iconic TV characters of the decade list. Created by former 'Sopranos' writer Matthew Weiner, it was undoubtedly one of the main shows who helped introduce the golden age of TV to the 2010s. Primarily because, like 'Breaking Bad', it came from a US cable channel and raised the standard to new heights for what could be achieved on cable TV, giving premium channel HBO a run for its money in the process. It was anchored in star-turning performances from Jon Hamm, Elizabeth Moss and Christina Hendricks and is unparalleled in terms of its impact on fashion, advertising and design.
6. 'Succession'
'Succession' is another sleeper hit of a show that is winning over more and more people over the day. The HBO series, created by Jesse Armstrong, follows the dysfunctional Roy family, owners of a global media empire. They are left fighting for control of the company amidst uncertainty about the health of the family's patriarch, Logan Roy (Brian Cox), in what makes for an almost Shakespearean plot. A satirical comedy-drama crammed pack with devious double-crossing and power plays with an extremely sharp and witty script to boot. 'Succession' already feels like one of the shows we'll still be talking about by the end of the next decade.
Watch 'Succession' on Amazon Prime. 
5. 'Chernobyl'
'Chernobyl' came along and unexpectedly, and very easily, became one of the best shows of 2019. Its depiction of the Chernobyl nuclear disaster in Ukraine in 1986 is truly harrowing but never resorts to any hyper-disaster movie tropes. It's not hammed up with special effects or over the top performances and it's all the more powerful because of it. The story is told through the human experiences of those involved and acknowledges the unsung heroes of this disaster, showing us another side to a well-known story. The attention to detail in recreating this time in Soviet Russia is truly outstanding while its leads - Jared Harris and Stellan Skarsgard - deserve all the accolades that are undoubtedly coming their way. Gripping, devastating and truly shocking, 'Chernobyl' is simply essential viewing.
4. 'It's Always Sunny in Philadelphia'
What can we say about 'It's Always Sunny' that hasn't already been said over its incredible 14 seasons? The longest-running live-action sitcom in American history has managed to do something strange and incredibly unusual - it's remained good the entire time. You could argue it gets better with every season. 'It's Always Sunny' follows a gang of complete degenerates who run a bar called Paddy's Pub with Danny DeVito and get up to all sorts of hilarious and horrifying shenanigans. Its success can only be put down to the passion behind its stars. Created by Rob McElhenny (Mac) who developed it with Glenn Howerton (Dennis), the series is executive produced and primarily written by McElhenney, Howerton, and Charlie Day (Charlie). McElhenny even met his wife on the series, co-star Kaitlin Olson. The plot of each episode is usually completely bonkers, the characters are borderline sociopaths (well, Dennis anyways) and so often, it just shouldn't work but it always does. 'It's Always Sunny' deserves a spot on the list for its consistently great contribution to TV and how it constantly raises the bar by knowing exactly how to lower it.
Watch 'It's Always Sunny in Philadelphia' on Netflix. 
3. 'Game of Thrones'
It's disappointing that the final season of 'Game of Thrones' didn't quite live up to expectation but let's not forget all the times it well and truly surpassed it. The Red Wedding, The Battle of the Bastards, Hardhome, all incredible episodes of television that left us breathless in our appreciation. 'Game of Thrones' changed the rules for TV early on by killing off its lead protagonist and leaving the whole world gobsmacked (well, besides the book readers) by essentially murdering off half the cast as the seasons rolled on. Excellently weaving together stories across countless locations and characters, 'Game of Thrones' reached unprecedented levels of popularity across the globe. The sheer scale of this show alone needs to be commended along with its groundbreaking visual effects. It was also one hell of a story that engrossed the world for almost a decade. Not many shows can or will ever be able to claim that.
Watch 'Game of Thrones' on NOW TV. 
2. 'Breaking Bad'
A show that has long placed itself alongside the television greats. The five-season journey with Walter White from unassuming chemistry teacher to criminal mastermind is one of the best character arcs TV has ever given us. A well-written, superbly paced neo-western that ruled the pop culture conversation during its run, 'Breaking Bad' has become a show for the ages. Showrunner Vince Gilligan brought to life this story with not only great writing but also visually stunning cinematography that managed to create its own unique aesthetic on TV. Not to mention the performances from its leads, with Bryan Cranston showing the world he was far more than Malcolm's dad. 'Breaking Bad' is also a great example of a show that managed to stick the landing with its ending, leaving viewers bereft but ultimately satisfied with how it wrapped up. Thankfully, its sequel movie 'El Camino' didn't taint that.
Watch 'Breaking bad' on Netflix. 
1. 'Fleabag'
The first season of 'Fleabag' was a massive critical success in 2016 and it's rare for a show to return and be as beloved by fans in its second outing but that's exactly what Phoebe Waller-Bridge did this year with season two. 'Fleabag' is a show that is unapologetically dark in its comedy but also carries so much emotional weight, you find yourself thinking about it long after the credits roll. Packed with relatable, if often unlikeable characters, it's a story about a woman, a real-life woman, depicted on-screen with all her flaws for the world to see. The refreshing audacity of it all.
Besides it being some of the sharpest writing on TV in recent years, 'Fleabag' is also a show about the deep, cutting impact of grief and the unpredictable coping mechanisms that come with it. It's also about the strange dynamics of a family that you only know if you are in it. It can be totally effed up and tragic and hilarious and it's life, right there reflected back at you on the screen. In a television landscape drowning with new shows, 'Fleabag' holds its own and stands proudly as a shining example that you can still surprise people. You can still turn their emotions on their head and give them pause for thought, all while they're laughing their ass off.
Watch 'Fleabag' on Amazon Prime.