The Emmy-winning American drag queen, who is also a successful recording artist, has been brightening up our screens from as far back as the nineties. To mark this fabulous person's 58th birthday today, here are some of his/her best cameos...
1. 'Sabrina the Teenage Witch'
Back before Sabrina Spellman was freaking us out in the new Netflix series, she was in a sweet high school show that for one episode only featured RuPaul as a witch judge with some great one-liners like "This is a court of law, not a Hallmark episode".
2. 'Beavis and Butthead'
Why did we watch 'Beavis and Butthead' can anyone remember? Anyways, this particular episode was made all the better by the dance moves of one RuPaul.
3. 'Sister, Sister'
Okay so it's hard to find video proof of this on the internet other than this fuzzy pic below but it happened and it was glorious.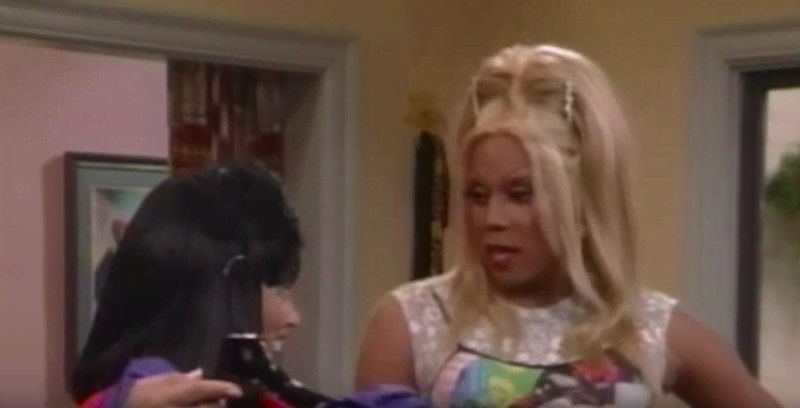 4. 'Bojack Horseman'
Another animation that RuPaul has showed up in more recently is in season 4 of Netflix's '
Bojack Horseman
' as the queen of a subterranean group of ant people in episode 7.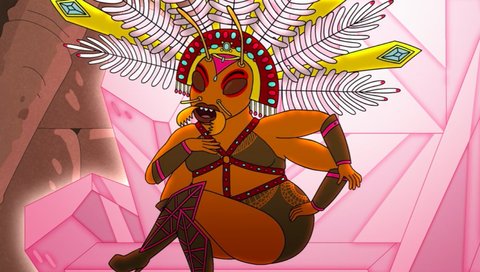 5. '2 Broke Girls'
Just last year RuPaul showed up in '2 Broke Girls' to deliver a much needed bit of motivation to Max and Caroline:
6. 'Broad City'
RuPaul also appeared in 'Broad City' back in 2017, although not as himself, he played Alana's new boss Marcel.
7. 'The Brady Bunch Movie'
Back in 1995, RuPaul stepped into the role of possibly the worst guidance counsellor ever in 'The Brady Bunch Movie'. Although she did provide the gem of "You better werk!" RuPaul also appeaed in the 1996 sequel.
8. The B-52s - 'Loveshack'
Not so much a cameo really, but did you know that RuPaul was in the video for The B-52's belter of a song 'Loveshack'? Yep, catch her in action around 2.27 mark below.
9. 'The Simpsons'
What celeb would be complete these days without a cameo in 'The Simpsons'? This one hasn't even happened yet with the episode set to air this weekend (November 18th)  in the states.