'The Walking Dead: World Beyond' | Episodes weekly from 02/10
The series will focus on the first generation raised in the zombie apocalypse. Some will become heroes. Some will become villains. In the end, all of them will be changed forever. Grown-up and cemented in their identities, both good and bad. Read our review of the series here. 
'Savage X Fenty, Vol. 2' | 02/10
As a follow up to last year's groundbreaking event, this year's Savage X Fenty Show is raising the bar. Debuting the bold and fearless Fall 2020 line, 'Savage X Fenty Show Vol. 2' will include performances from an all-star lineup including hip-hop icon Travis Scott and international superstars Bad Bunny, Ella Mai, Miguel, Mustard, Roddy Ricch, and Rosalia during the experience.
'Welcome to The Blumhouse' | 06/10 & 13/10
Gearing up for the spooky season, Amazon Studios and Blumhouse Television have teamed up for this series of unique, unsettling thrillers, that showcase original genre stories from diverse casts and filmmakers. All films will be available this October on Amazon Prime Video. The movie titles available include 'The Lie', 'Black Box', 'Evil Eye', and 'Nocturne'.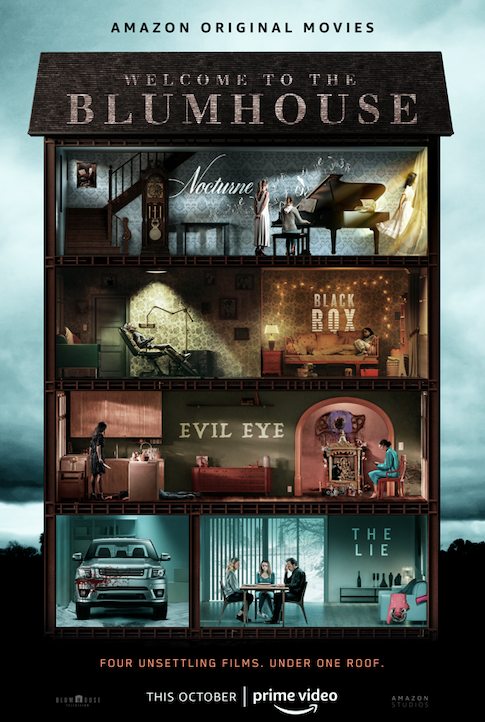 'The Boys' season 2 finale | 09/10
The hit superhero satire concludes its epic second season the only way it knows how - by going completely over the top of course.
'Borat Subsequent Moviefilm' | 23/10
'Borat Subsequent Moviefilm: Delivery Of Prodigious Bribe To American Regime For Make Benefit Once Glorious Nation Of Kazakhstan' will see the famed character embark on his second adventure to the United States. You know exactly what to expect here.
'Truth Seekers' | 30/10
'Truth Seekers' is a supernatural comedy series about a team of part-time paranormal investigators who team up to uncover and film ghost sightings across the UK, sharing their adventures on an online channel for all to see. However, as they stake out haunted churches, underground bunkers and abandoned hospitals with their array of homemade ghost-detecting gizmos, their supernatural experiences grow more frequent, more terrifying and even deadly, as they begin to uncover a conspiracy that could bring about Armageddon for the entire human race. Co-written and starring Simon Pegg and Nick Frost.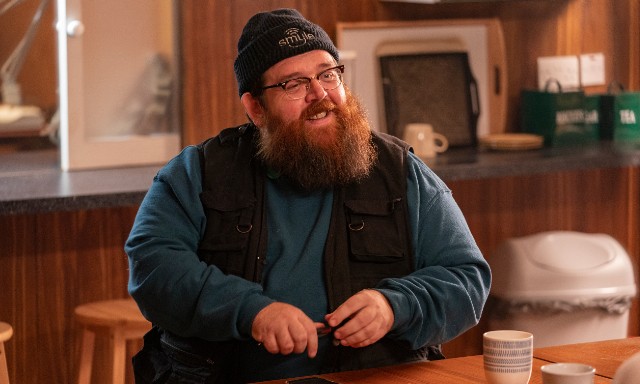 AMAZON PRIME SEPTEMBER
'All or Nothing: Tottenham Hotspurs'
'All or Nothing: Tottenham Hotspur' will take sports fans behind the scenes of this illustrious football club during a pivotal season and follow all of the key events. The cameras will be inside their world-leading training facilities, their brand new epic 62,000-seater stadium in North London, and away from the pitch, the docuseries will focus on the unique aspects of the Club, including its extensive work and impact in helping to transform the local area.
'The Boys' season two
The even more intense, more insane season two finds The Boys on the run from the law, hunted by the Supes, and desperately trying to regroup and fight back against Vought. In hiding, Hughie (Jack Quaid), Mother's Milk (Laz Alonso), Frenchie (Tomer Capon) and Kimiko (Karen Fukuhara) try to adjust to a new normal, with Butcher (Karl Urban) nowhere to be found. Here's our review of the second series.
'All In: The Fight For Democracy'
'All In: The Fight for Democracy' examines the often overlooked, yet insidious issue of voter suppression in the United States in anticipation of the 2020 Presidential Election. The film interweaves personal experiences with current activism and historical insight to expose a problem that has corrupted our democracy from the very beginning. With the perspective and expertise of Stacey Abrams, the former Minority Leader of the Georgia House of Representatives, the documentary will offer an insider's look into laws and barriers to voting that most people don't even know is a threat to their basic rights as citizens of the United States.
'Utopia'
'Utopia' centres on a group of comic fans who meet online and bond over their obsession of a seemingly fictional comic called "Utopia". An eight-episode conspiracy thriller about saving the world, while trying to find your place in it. Inspired by the British series of the same name, the series stars John Cusack as Dr. Kevin Christie, in his first series regular role for television. Rainn Wilson stars as Dr. Michael Stearns, Farrah Mackenzie as Alice, Christopher Denham as Arby, and Cory Michael Smith as Thomas Christie.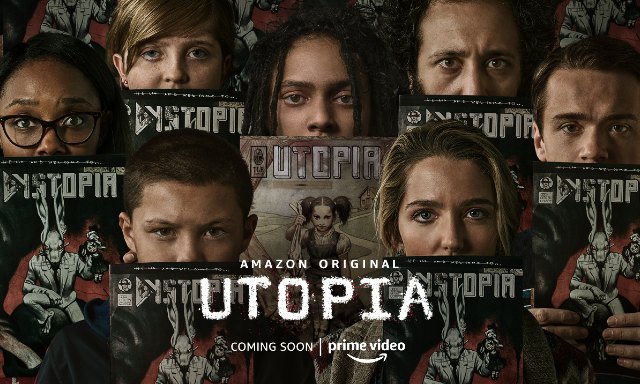 AMAZON PRIME AUGUST
'World's Toughest Race'
The 10-episode adventure series, hosted by Bear Grylls and executive produced by Mark Burnett, tells the story of the ultimate expedition race, in which 66 teams from 30 countries race non-stop for 11 days, 24 hours a day, across hundreds of miles of rugged Fijian terrain complete with mountains, jungles, rivers, and ocean. Rob Heffernan and his team will be competing for team Ireland.
'Stargirl'
DC's 'Stargirl' follows high school sophomore Courtney Whitmore (series star Brec Bassinger) as she inspires an unlikely group of young heroes to take up the legacy of a long-lost superhero team – The Justice Society of America – and stop the villains of the past.
'Chemical Hearts'
Seventeen-year-old Henry Page (Austin Abrams) has never been in love. He fancies himself a romantic, but the kind of once-in-a-lifetime love he's been hoping for just hasn't happened yet. Then, on the first day of senior year, he meets transfer student Grace Town (Lili Reinhart) and it seems all that is about to change. When Grace and Henry are chosen to co-edit the school paper, he is immediately drawn to the mysterious newcomer. As he learns the heartbreaking secret that has changed her life, he finds himself falling in love with her — or at least the person he thinks she is. Based on the novel by Krystal Sutherland, Chemical Hearts is a journey of self-discovery that captures the thrills, disappointments and confusion of being a teenager.
'Prime Rewind: Inside The Boys'
Emmy Award-winning host Aisha Tyler will serve as host and executive producer of the official 'The Boys' after-show 'Prime Rewind: Inside The Boys'. In each episode, members of the cast, creative team and other special guests will join Tyler as they dissect the events that unfold in each episode. The first episode will take a look back at season one of the action-packed (and bloody) series.
AMAZON PRIME JULY
'HANNA' S2
The return of the Amzaon Prime series follows the journey of an extraordinary young woman as she evades the relentless pursuit of a sinister government agency, and tries to unearth the truth behind who she is. Following her discovery at the end of Season One, Hanna (Esmé Creed-Miles) now knows she is not the only young woman with unparalleled skill and elite training. The Utrax program has produced a whole contingent of highly skilled trainees, whose development is about to reach the lethal "second phase". After their relocation to The Meadows facility, these trainees find their restrictions lifted and glimpse the possibility of a new identity in the outside world. But this apparent freedom will come at a heavy price. 
'Absentia' S3
After the dramatic events of season two, Emily Byrne (Stana Katic) is serving out the final days of her FBI suspension while working hard to be the best possible mother to Flynn. Everything is upended when an international criminal case hits too close to home, threatening the family she is so desperately trying to hold together. Emily and her ex-husband, Special Agent Nick Durand (Patrick Heusinger), can't help but intervene, and Nick's life is endangered.
Jim Gaffigan: The Pale Tourist
On the heels of the successful worldwide stand-up tour, the two-part stand-up special features the Grammy-nominated, Emmy Award-winning and New York Times best-selling author, actor and comedian Jim Gaffigan as he embarks on a seemingly impossible quest: to land in a country with no material, experience the culture and food, and then write and perform all-new material, all in one visit.
AMAZON PRIME JUNE
Set in Ireland during the mid-90s, Eddie and Amber decide to stage a relationship in order to stop everyone speculating about their sexuality. Eddie is keen to follow his Dad into the military, while Amber dreams of moving to the liberal hub of London.  However, their 'ideal' arrangement begins to fall apart, forcing Eddie deeper into denial as Amber realises that a perilous future awaits her best friend unless she intervenes.
Set against the backdrop of cities across Latin America, the U.S. and Europe, the series explores the sports scandal that rocked the world through the story of Sergio Jadue, a small‐time Chilean football club president who rose from obscurity to become a key player in a $150MM bribery conspiracy at the hand of the infamous president of the Argentine football association, Julio Grondona.
Gina Brillon has always had a unique approach to life's ups and downs; handling them with a humour and sass that comes natural to the Bronx born Latina. In her third stand up special, 'The Floor is Lava', Brillon pulls no punches when discussing her childhood, culture and the transition from single to married life with her Midwestern husband. In the hour-long special, Gina effortlessly guides the audience on a journey of love, laughter and heart.