'Vikings' season six
The final ten episodes of the hit series 'Vikings' have premiered first on Prime Video in Ireland since December 30, 2020. All of the episodes of the dramatic finale are available to watch now.
'American Gods' season three | January 11
Based on Gaiman's international bestseller of the same name comes the third entry in the supernatural series. The book and this Amazon adaptation tells the story of ex-con Shadow (played by Ricky Whittle, 'Hollyoaks'), who ends up running away from Earth's most powerful, and manipulative, beings. In season three, Shadow attempts to live a normal life - but with Mr. Wednesday (Ian McShane) around, we know that's not about to happen.
'One Night In Miami' | January 15
Based on the award-winning play of the same name, and directed by Regina King (she from 'Watchmen' and 'If Beale Street Could Talk' fame), comes a fictional account inspired by four historic figures. On one incredible night in 1964, when underdog Cassius Clay, soon to be called Muhammad Ali, (Eli Goree), defeats heavyweight champion Sonny Liston at the Miami Convention Hall, Clay memorialised the event with three of his friends: Malcolm X (Kingsley Ben-Adir), Sam Cooke (Leslie Odom Jr.) and Jim Brown (Aldis Hodge).
'Star Trek: Lower Decks' | January 22
Developed by Emmy Award-winner Mike McMahan ('Rick and Morty', 'Solar Opposites'), 'Star Trek: Lower Decks' focuses on the support crew serving on one of Starfleet's least important ships, the U.S.S. Cerritos, in 2380. Ensigns Mariner, Boimler, Rutherford and Tendi have to keep up with their duties and their social lives, often while the ship is being rocked by a multitude of sci-fi anomalies. Voice actors include Jack Quaid and Tawny Newsome.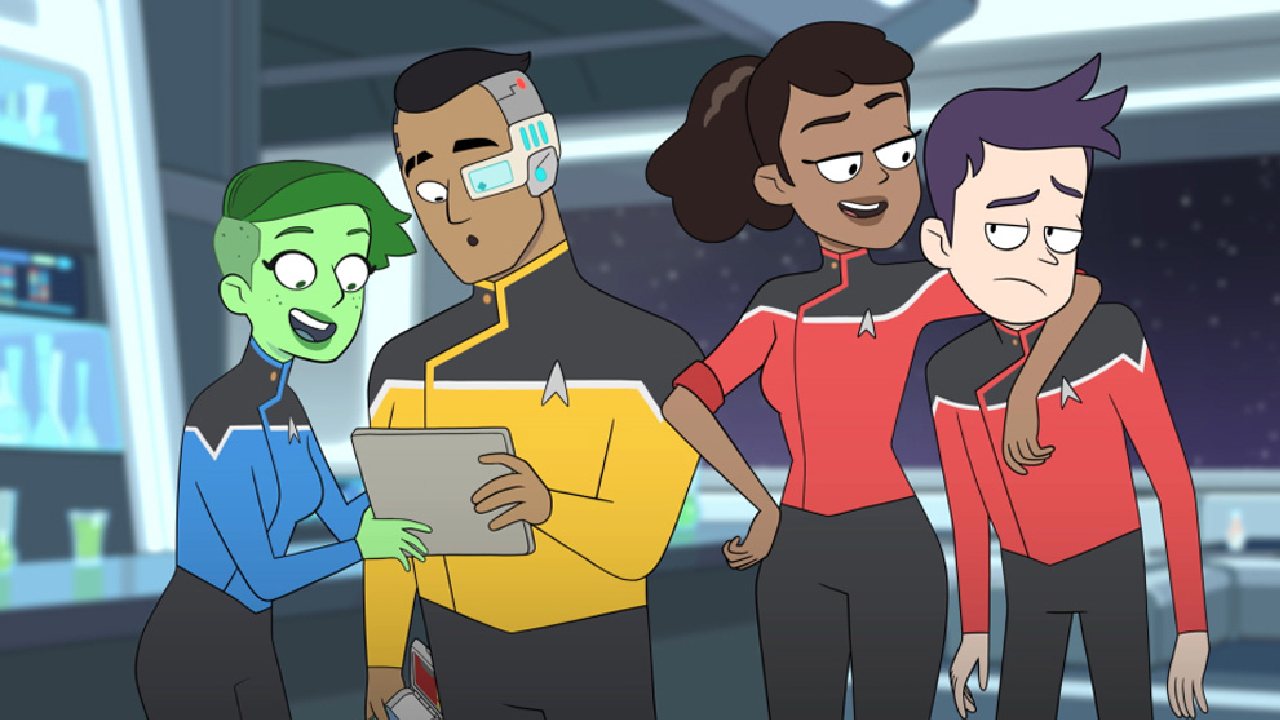 'The Rental' | January 22
The debut thriller from director-turned-actor Dave Franco sees two couples on an oceanside getaway grow suspicious that the host of their seemingly perfect rental house may be spying on them. Alison Brie, Dan Stevens, Jeremy Allen White, and Sheila Vand star in this unnerving and sophisticated movie. 
'The Great Escapists' | January 29
Pitting two men shipwrecked men on a desert island against each-other, 'The Great Escapists' is the story of Richard Hammond ('The Grand Tour') and Tory Belleci ('Mythbusters'). How will these two pop-science minds survive, with nothing but their smarts and their scrap shipwreck for survival? Can they invent themselves off the island? Or will they be castaway forever? This is the engineering challenge of their lives, will they succeed and become 'The Great Escapists'. 
AMAZON PRIME - DECEMBER
'I'm Your Woman'
I'm Your Woman is a dramatic thriller about motherhood, family, female empowerment, and personal transformation. We follow Jean (Brosnahan) on her journey with her newborn baby as she evades her husband's criminal past, where we witness her transformation from sheltered housewife to badass mom-on-the-run. With the support of unlikely alliances in Cal and Teri (Blake and Kene), her relatable struggle to take control of her life and realize her own power and potential, empowers audiences to rally behind her, and recognize her formidable strength. 
'The Wilds'
Part survival drama, part dystopic slumber party, 'The Wilds' follows a group of teen girls from different backgrounds who must fight for survival after a plane crash strands them on a deserted island. The castaways both clash and bond as they learn more about each other, the secrets they keep, and the traumas they've all endured. There's just one twist to this thrilling drama… these girls did not end up on this island by accident.
'The Expanse' season 5
Season five of the series picks up as multitudes of humans leave the solar system in search of new homes and vast fortunes on the earth-like worlds beyond the alien Ring, and a heavy price for centuries of exploitation of the Belt finally comes due and a reckoning is at hand. For the crew of the Rocinante and the leaders of the Inner Planets and the Belt, the past and present converge, bringing forth personal challenges that have wide-reaching repercussions throughout the Solar System.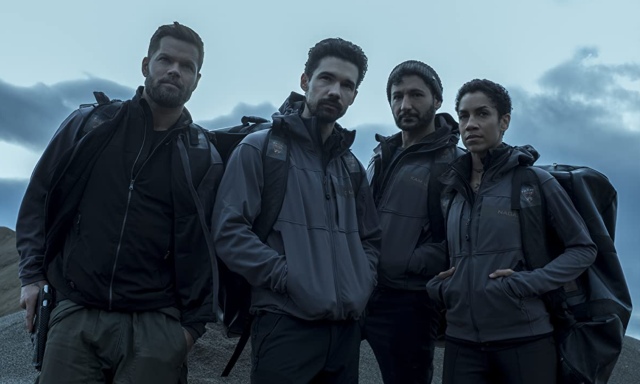 'The Grand Tour presents: A Massive Hunt'
Following their perilous watery escapades in the Mekong, the intrepid trio finds themselves back on four wheels for their latest adventure on the exotic islands of Reunion and Madagascar. Armed with three sports cars, Richard, James and Jeremy believe they are in for a cushy road trip and fun escapades as they arrive in Reunion and race on the world's most expensive piece of tarmac, a jaw-dropping ring road built out in the sea
'Sylvie's Love'
Written and directed by Eugene Ashe, Sylvie's Love is set in the hot New York summer of 1957, where the jazz is smooth and the air is sultry.  Robert (Nnamdi Asomugha), a saxophonist, spends late nights playing behind a less-talented but well-known bandleader, as member of a jazz quartet. Sylvie (Tessa Thompson), who dreams of a career in television, spends her summer days helping around her father's record store, as she waits for her fiancé to return from war.
AMAZON PRIME - NOVEMBER
'James May: Oh Cook!'
Yes, James May really did get his own cookery show. Join Captain Slow as he transports us to the Far East, the Med, and the local pub – all from the comfort of a home economist's kitchen. He's not a chef, but he'll knock up delicious recipes that you can actually make yourself, with ingredients you can actually buy. And all without the usual television cooking format trickery. This will be the most honest cookery show you'll ever see.
'The Pack'
A global adventure series celebrating the bond between dogs and their humans, 'The Pack' is hosted by gold medallist Lindsey Vonn and her dog Lucy. The unscripted series celebrates the unrivalled bond between dogs and their human companions. The series features twelve teams of dogs and their humans on an epic adventure across multiple continents.
'Uncle Frank'
The authentic, funny and heart-warming coming-out and coming-of-age road trip film set in the 1970s follows Frank and his niece Beth on their journey of self-discovery home to their dysfunctional family. The film stars Paul Bettany, Sophia Lillis and is written and directed by the iconic Alan Ball.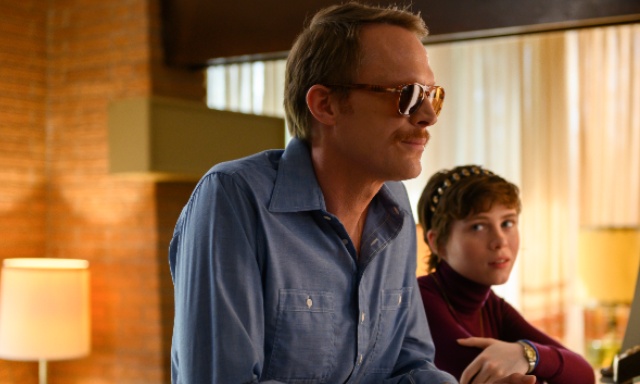 AMAZON PRIME - OCTOBER
'The Walking Dead: World Beyond'
The series will focus on the first generation raised in the zombie apocalypse. Some will become heroes. Some will become villains. In the end, all of them will be changed forever. Grown-up and cemented in their identities, both good and bad. Read our review of the series here. 
'Savage X Fenty, Vol. 2'
As a follow up to last year's groundbreaking event, this year's Savage X Fenty Show is raising the bar. Debuting the bold and fearless Fall 2020 line, 'Savage X Fenty Show Vol. 2' will include performances from an all-star lineup including hip-hop icon Travis Scott and international superstars Bad Bunny, Ella Mai, Miguel, Mustard, Roddy Ricch, and Rosalia during the experience.
'Welcome to The Blumhouse'
Gearing up for the spooky season, Amazon Studios and Blumhouse Television have teamed up for this series of unique, unsettling thrillers, that showcase original genre stories from diverse casts and filmmakers. All films will be available this October on Amazon Prime Video. The movie titles available include 'The Lie', 'Black Box', 'Evil Eye', and 'Nocturne'.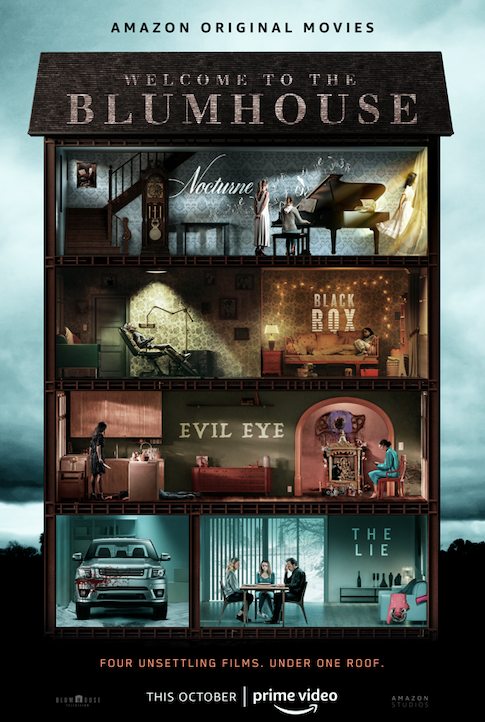 'The Boys' season 2 finale
The hit superhero satire concludes its epic second season the only way it knows how - by going completely over the top of course.
'Borat Subsequent Moviefilm'
'Borat Subsequent Moviefilm: Delivery Of Prodigious Bribe To American Regime For Make Benefit Once Glorious Nation Of Kazakhstan' will see the famed character embark on his second adventure to the United States. You know exactly what to expect here.
'Truth Seekers'
'Truth Seekers' is a supernatural comedy series about a team of part-time paranormal investigators who team up to uncover and film ghost sightings across the UK, sharing their adventures on an online channel for all to see. However, as they stake out haunted churches, underground bunkers and abandoned hospitals with their array of homemade ghost-detecting gizmos, their supernatural experiences grow more frequent, more terrifying and even deadly, as they begin to uncover a conspiracy that could bring about Armageddon for the entire human race. Co-written and starring Simon Pegg and Nick Frost.