VIRGIN MEDIA MOVIES
'The Invisible Man' | 03/07/2020
What you can't see can hurt you. Emmy winner Elisabeth Moss ('Us', 'The Handmaid's Tale') stars in a terrifying modern tale of obsession inspired by Universal's classic monster character. Trapped in a violent, controlling relationship with a wealthy and brilliant scientist, Cecilia Kass (Moss) escapes in the dead of night and disappears into hiding, aided by her sister (Harriet Dyer, NBC's 'The InBetween'), their childhood friend (Aldis Hodge, 'Straight Outta Compton') and his teenage daughter (Storm Reid, HBO's 'Euphoria').
'The Photograph' | 06/07/2020
The discovery of a hidden family photograph sends Mae Morton (Issa Rae) on a quest for answers. The journey into her estranged mother's past exposes many secrets and ignites a powerful, unexpected romance with rising-star journalist Michael Block (Lakeith Stanfield). Award-winning writer-director Stella Meghie ('The Weekend', 'Jean of the Joneses') tells a sweeping love story about forgiveness and finding the courage to seek the truth, no matter where it leads you.
'The Hunt' | 10/07/2020
In this subversive satire, a group of elites gather for the very first time at a remote Manor House to hunt ordinary Americans for sport. But the elites' master plan is about to be derailed because one of The Hunted, Crystal (Betty Gilpin, 'GLOW'), knows The Hunters' game better than they do. She turns the tables on the killers, picking them off one by one as she makes her way toward the mysterious woman (two-time Oscar winner Hilary Swank) at the centre of it all.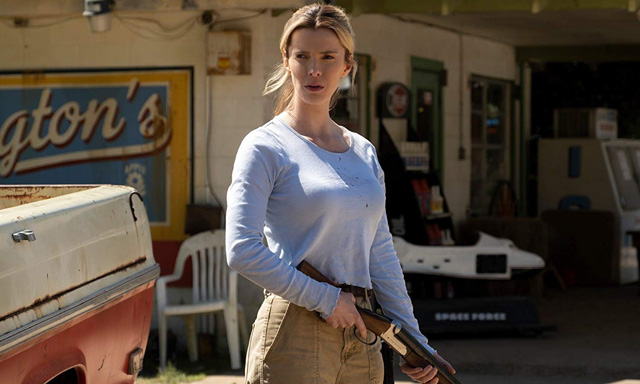 'Greed' | Available now
Greed tells the story of self-made British billionaire Sir Richard McCreadie (Steve Coogan), whose retail empire is in crisis. For 30 years he has ruled the world of retail fashion - bringing the high street to the catwalk and the catwalk to the high street - but after a damaging public inquiry, his image is tarnished. To save his reputation, he decides to bounce back with a highly publicized and extravagant party celebrating his 60th birthday on the Greek island of Mykonos. A satire on the grotesque inequality of wealth in the fashion industry, the film sees McCreadie's rise and fall through the eyes of his biographer, Nick (David Mitchell).
VIRGIN MEDIA TV
Racing
Virgin Media One will hold a range of horseracing this July, starting on July 4 with the Epsom Derby. Racing will continue through the week, with Sandown the Eclipse and Newmarket the July Festival.