Emilio Estevez will not be returning for season 2 of 'The Mighty Ducks: Game Changers'. His replacement has now been found.
Estevez also starred in the 'Mighty Ducks' movie trilogy in the 1990s.
The TV spin-off slash sequel 'Game Changers' is a Disney Plus exclusive.
The series saw Estevez return to the role of Coach Gordon Bombay as he trains a new generation of ice hockey players.
He starred opposite Lauren Graham, who plays one of the moms of the players.
Her character Alex Morrow also coaches the team, called the Don't Bothers.
'The Mighty Ducks: Game Changers' is getting a season 2 with a brand new coach.
Josh Duhamel, who's known for his roles in the 'Transformers' movies, will play Gavin Cole.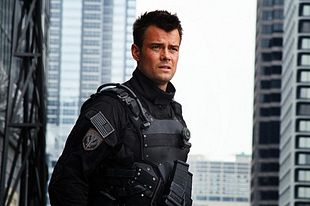 Cole is a former-NHL-player-turned-coach who runs an intense summer hockey institute where the Don't Bothers head to next season.
The character has been described as "inspirational, charming, and hardcore."
He's "big on the hockey metaphor that applies to life."
Lauren Graham will return for season 2.
Emilio Estevez previously defended himself against rumours that his reason for departing 'The Mighty Ducks: Game Changers' was that he's "anti-vax."
The actor released a statement reading: "I am not anti-vaxx. Full stop.
"I take this pandemic very seriously, and I am often teased about my continued following of the safety protocols and my abundance of caution."
He said the reasons for his exit included "a good old fashioned contract dispute" and "a myriad of creative differences."
Estevez added: "To my Ducks cast and crew – have a wonderful Season 2 on the show and please know that I will miss you all.
"It was an honor and a thrill to be able to return as the iconic and beloved character, Gordon Bombay, a character which has been a celebrated benchmark in my 40 year career."