Jennifer *Affleck* has lived out many women's dream of choosing a wedding gown— and she's done it a few times at this stage. She's had 8 wedding gowns, each with it's own bespoke style and each time it's been an absolute and utter slay.
Like pieces of sartorial history, J-Lo's gowns have all been iconic, naturally enough since she is in fact an icon. She's cycled through the thematic catalog; she's been simple and understated, sparkly in full Hollywood glam, and at her wedding last weekend she went soft and ethereal for her main look. Let's take a look back at each of her wedding looks since 1997.
1997
J-Lo married Ojani Noa in 1997 — their marriage lasted for 11 months but the look? Timeless. Baby face J-lo looks so elegant in this simple lace gown.
2001
There's a French feel to this delicate, lace, summertime gown that we just adore. She looks so happy. Oh, and she's getting married to Cris Judd here.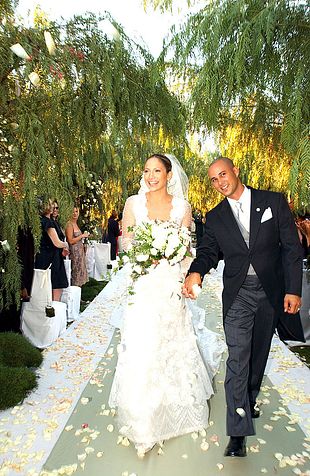 2004
Fpr her wedding to Marc Anthony, J-Lo released no pictures of the ceremony — we know, we know, boo. This wedding took place just six months after her first engagement to Ben Affleck. Which brings us to our next wedding...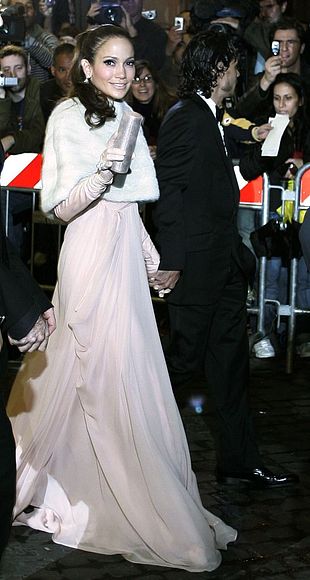 2022
So far, Bennifer have had two weddings. Will they go for a third and rival Kravis? Who knows. And for two weddings, you need five gowns obviously.
2022
Okay, this wedding was in the 'Marry Me' movie. But we still think it's exquisitely over the top, perfect for this glamorous diva.
Let's be real, she could wear a potato sack and still be turning the look. But more importantly, what's your favourite J-Lo wedding gown moment? We have to admit, we cannot get over her onscreen wedding gown from 'Marry Me'.
Thoughts?