The times they are a-changin', and so are Sugar Puffs.
You may fondly remember the days of sugary cereals from your own childhood but as parents become more meticulous about what their children are eating and various campaigns look to encourage us to cut down on the things that are bad for us, the poor folks at Sugar Puffs have finally fallen victim to this turn around in attitudes.
According to The Daily Mail, the cereal has decided to change its name in the wake of the sugar crackdown currently taking place, and from now on will be known as Honey Monster Puffs, with the iconic character once again being placed on the front of the box and being the face of the brand.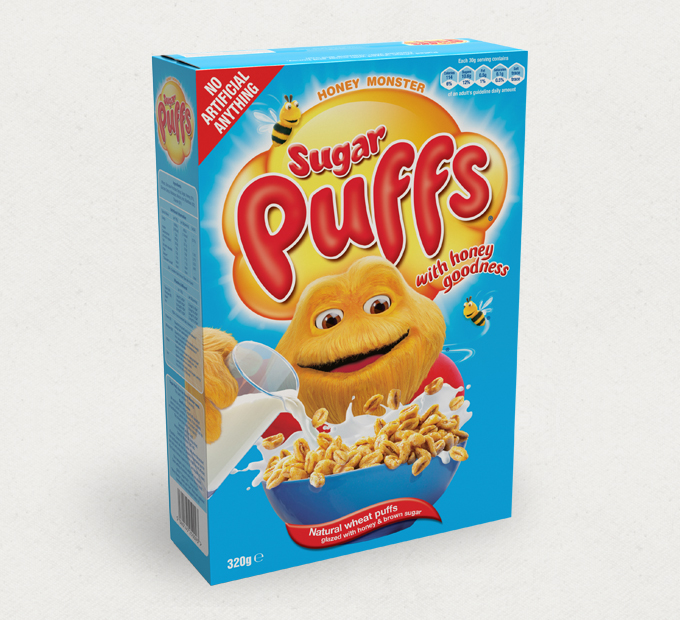 The recipe will also be altered with a further cut in the amount of sugar in the cereal, which the manufacturers say has already been cut by a third in the last decade. The new formula also hopes to play up the increased honey content (an extra 20%), and while it is a natural sweetener, experts have warned that it's still an added form of sugar and have labelled it a "gimmick". 
Via The Daily Mail. Main pic via YouTube.