Once again, the ever-overflowing file of British media trying to claim Irish personalities as one of their own has a new entry.
Last night during Katie Taylor's title defence during Delfine Persoon, the Bray native was introduced by a Sky Sports pundit as a 'Team GB' athlete on air. Taylor went on to defend her title, by the way.
If you've been keeping score at home, that's Paul Mescal, Katie Taylor, Saoirse Ronan, Cillian Murphy, Ruth Negga, and a few others who have so far been claimed by British media as Irish.
Katie Taylor is Irish. The comments on sky sports last night, referring to her as "Team GB" will be written off as a gaffe.

But this happens all the time.

Paul Mescal has had to remind everyone that he's Irish after publications incorrectly labelled him as British.

— Emma DeSouza (@EmmandJDeSouza) August 23, 2020
So Sky Sports just introduced Katie Taylor as a Team GB Olympic athlete.

No.

Just No.

An

Irish,

Gold Olympic Medalist

Athlete.

End of 🇮🇪 pic.twitter.com/QIvzoNUbSK

— Dr. Jennifer Cassidy (@OxfordDiplomat) August 22, 2020
It's worth pointing out as well that Taylor often walks to the ring draped in an Irish flag, is introduced as being from Bray, Co. Wicklow, which is in Ireland, and that she won her gold medal for Ireland. Not as part of Team Great Britain.
It's also, yet again, worth pointing out that Ireland is not in Great Britain, and hasn't been for many years now. In fact, there was a lot of argy-bargy about it, to use a familiar phrase to them. Maybe it's not in their history books? Who knows.
In the meantime, we've found this helpful thing called a map. Take a look below.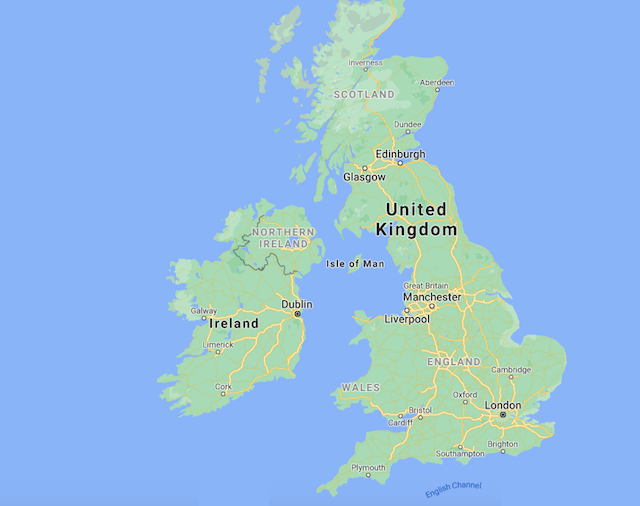 It's got an image of Ireland and Great Britain. To the left of the image, you can see Ireland. That's a separate country, completely cut-off from Great Britain. That's where we are. Chances are you're reading it from this place. Good for you.
To the right of the image is Great Britain. It's made up of three countries united together, hence the whole United Kingdom thing. Do you see Ireland anywhere on that same landmass? No. You know why?
BECAUSE IRELAND IS NOT A PART OF GREAT BRITAIN, SKY SPORTS.