'Normal People' star Mescal and Grammy award nominee Bridgers first sparked relationship rumours after the Irish heartthrob starred in her music video for 'Saviour Complex'
The two were snapped together in Cork last summer, but both have kept their personal lives low-key. This is their first official outing together which seems to confirm their relationship.
In November 2020, Mescal did an interview with GQ where the subject of his relationship came up. The interviewer said in the piece: "We talk briefly about his girlfriend, someone whose name he'd rather be kept out of the press."
Mescal added: "To have someone to lean on through such a mad, mad time has been invaluable. Really, I don't know where I'd be without her."
The two arrived together at the LACMA Art and Film Gala in Los Angeles last weekend.
The Kildare native also posed for photos with Dakota Johnson and Maggie Gyllenhaal. Mescal features in Gyllenhaal's upcoming film 'The Lost Daughter', alongside Johnson.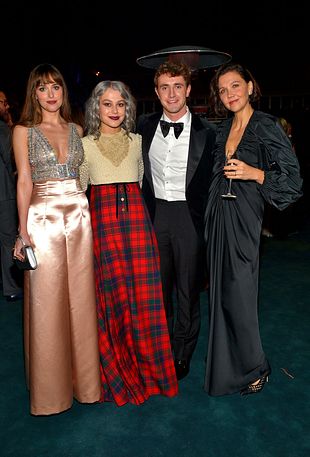 The gala event was also attended by a host of celebrities including Jake Gyllenhaal, Miley Cyrus, Lil Nas X, Leonardo diCaprio and Billie Eilish.