There's been a bit of chill in the air lately, the type that would give you the urge to order in something warm and wholesome.
Luckily, Camile have just launched their brand new menu, exclusive to their app, featuring loads of cost-saving meal deals!
This special menu features a host of signature dishes with over 20 delicious meal deals now available to choose from. So you don't have to worry too much about breaking the bank for some high quality, healthy food.
Check out below for some of the best deals included on the app.
For families
These special offers will see families make savings of up to 20% when they gather together at the end of a busy week to enjoy a 'Family Meal Deal' or 'Sweet Mini Meal Deal'. Couples on the go will also benefit when they order a healthy mid-week meal for less or choose a romantic night in with a 'Date Night Deal' including a bottle of wine.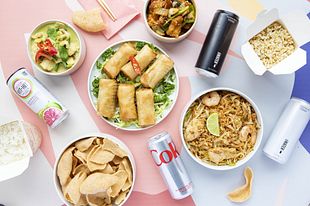 For friends
Thinking of sharing a big meal with your friends or housemates? Then look no further than Camile's 'Starter Packs'. There's great tasting low calorie specials to help you stay on track and 'Very Vegan' offers also feature on this exclusive new menu with further savings at the Camile app checkout.
There's also a 'Student Meal Deal' if you're looking for a post-lecture feast. And don't forget the 'Bag a Spice Bag Deal' with collection only Meal Deals starting from as little as €4.99.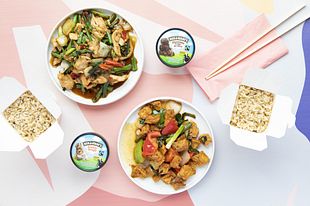 Camile's Managing Director Daniel Greene said: "Everyone's feeling the impact of increasing costs, with a lot of uncertainty out there, so it was really important for us to develop these special meal deals to offer value and choice to our loyal Camile customers on all their favourite Camile dishes.'
There's tonnes of options to choose from with the new menu for every type of palate and diet. Camile also recently introduced carbon ratings on menus and was the first in Europe to launch 100% compostable packaging. It's always nice to know reducing environmental impact is important to a business!
For further information on the all-new Camile Meal Deals, visit camile.ie or download the Camile Thai app.