Christmas is just days away and we all know how much James Corden loves singing. So we can't be too surprised by this Christmas 'Carpool Karaoke' special.
For the Christmas edition, Corden roped in everyone's favourite Christmas crooner - Michael Bublé.
However he isn't the only one singing 'Christmas (Baby Please Come Home)' at the top of his lungs.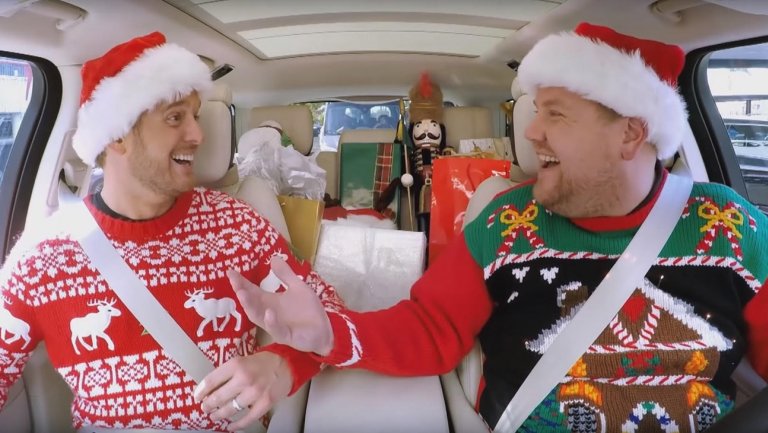 Adam Levine, Cardi B, Christina Aguilera, Paul McCartney, Shawn Mendes, Ariana Grande, Barbra Streisand, and more joined in.
The singers and celebs were all Corden's guests for 'Carpool Karaoke' during the year. Some look quite surprised that they're having to sing a Christmas song so we'll let you guess which recordings came earlier in the year.
Watch the musical extravaganza below:
And Merry Christmas everyone!