Blake Lively and Ryan Reynolds shared the news yesterday that they cast their votes early for the next US Presidential election.
It was a particularly proud moment for Reynolds as it was his first time voting in America. But some fans noticed a slight difference between the Instagram posts he and his wife Blake Lively shared celebrating the fact.
Sharing a photo of the couple with their ballots, Reynolds (ever the joker) captioned his post: "This is my first time voting in America. I'd like to thank my wife Blake for making my first time so gentle and loving. It was super scary at first, then exciting and now I'm a little tired. But proud. #VoteEarly"
Lively shared (seemingly) the same photo with another funny caption: "It was Ryan's first time. He was understandably scared. It all happened so fast. Like, REALLY fast. He wept. I pretended to weep. Then he called all his friend. #voteearly"
https://www.instagram.com/p/CGqFSgqAbeo/
Spot the difference between the two photos?
Look at Blake Lively's feet...
Yup, the actress drew herself in a pair of stylish heels - and it didn't go unnoticed.
Taking to stories, she also shared images of her feet with even cruder boots drawn on.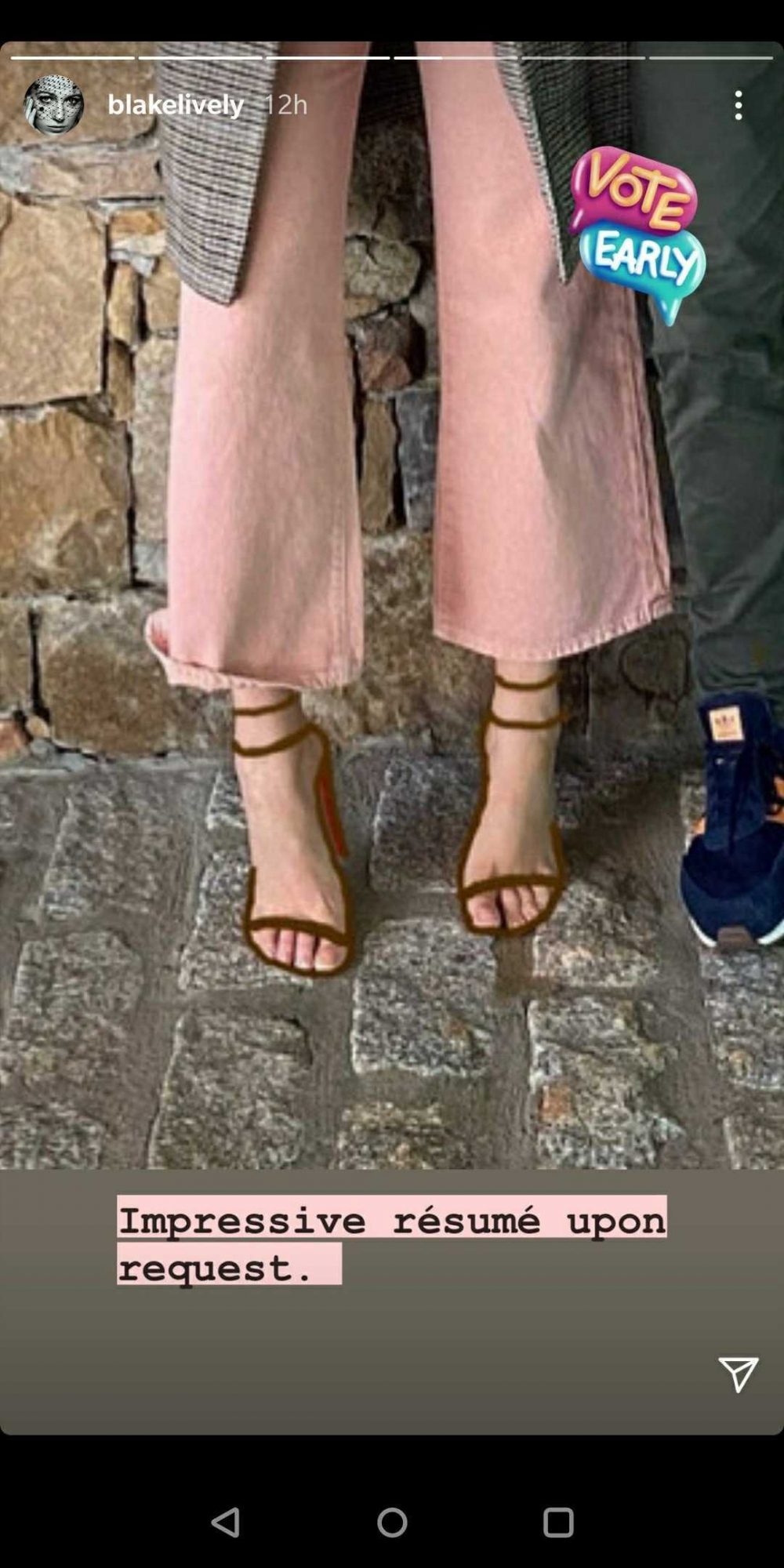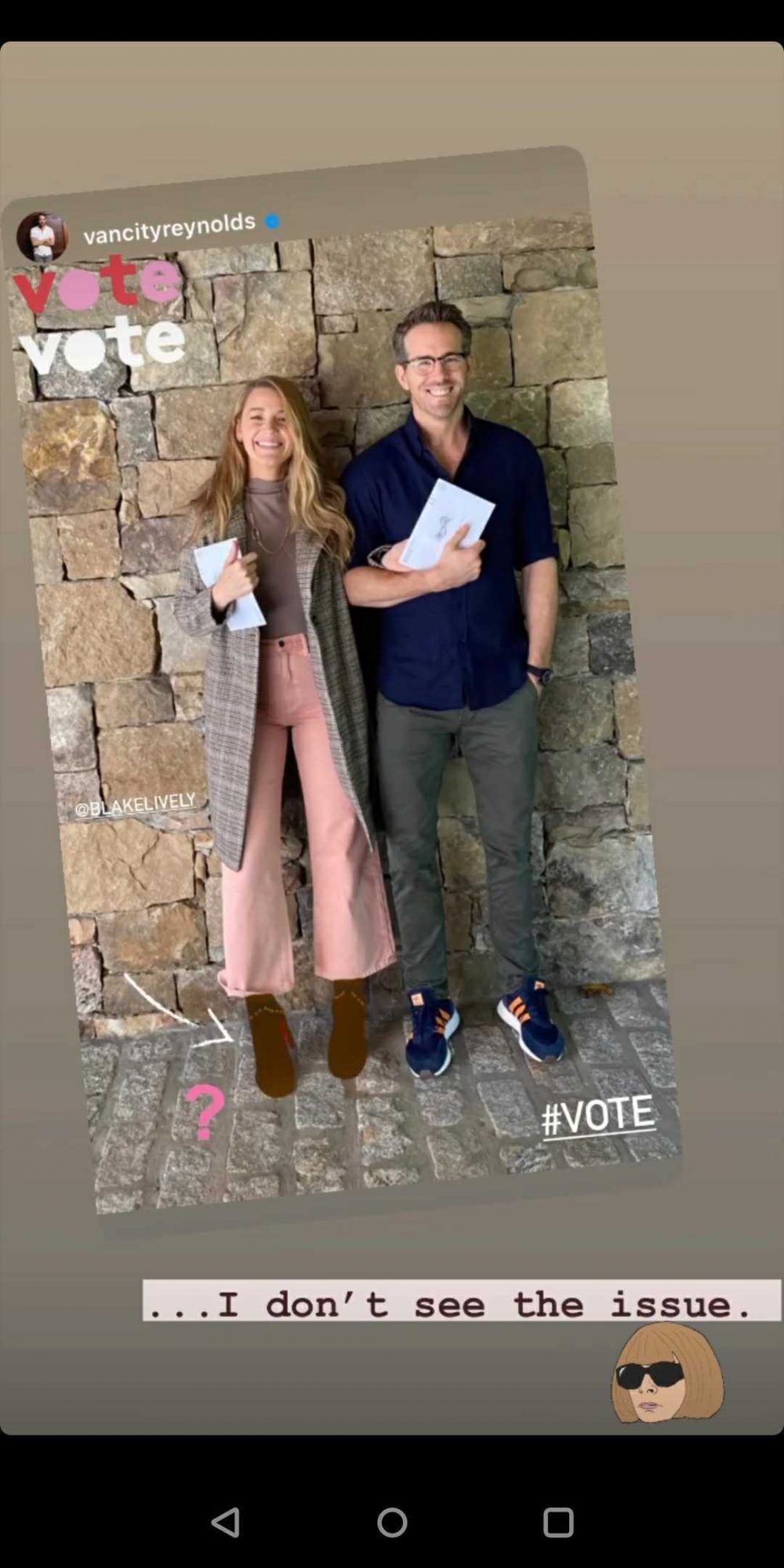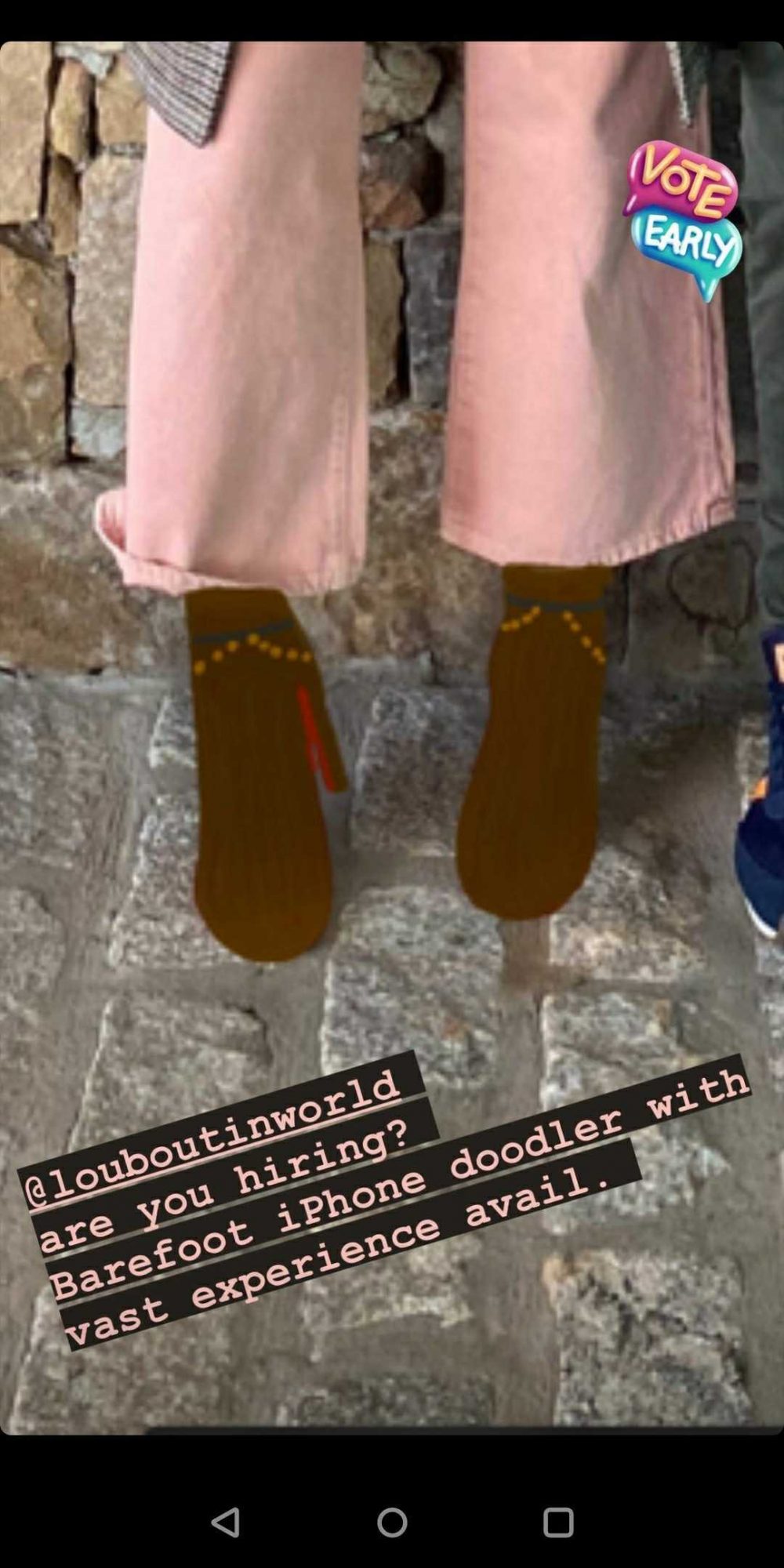 She also explained why she was barefoot in the first place, drawing attention to the most important issues at hand: "Can I tell you I was so happy to get outta a onesie and vote.
"Sure it was an absentee drop off ballot with a mask covering my look. But dammit I exercised my right to vote. And to not wear shoes that ruined my outfit.
Sounds perfectly reasonable to us.