Scottish actor Alan Cumming has issued a reward of $10,000 for anyone with information on the missing chimpanzee Tonka.
According to Variety Tonka, who starred in the 1997 film 'Buddy' with Cumming, was last seen at a now defunct chimpanzee breeding facility Missouri Primate Foundation in Festus, Missouri.
"During the months we filmed together, baby Tonka and I became good friends, playing and grooming each other and just generally larking about," Cumming said in a statement.
"It's horrible to think he might be in a cage in a dark basement somewhere or have met some other fate. So I'm appealing to whoever knows what has become of him to please come forward claim the reward."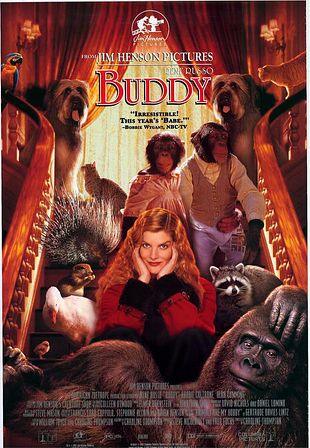 Animal rights organisation PETA have also offered a reward, matching Cumming's, which now brings the total reward to $20,000.
The group originally sued the Missouri Primate Foundation over the living conditions of the animals that had "had been warehoused in often filthy, virtually barren enclosures."
PETA got permission to move Tonka to a sanctuary, but the chimp was missing on their arrival in July 2021.
'Buddy' was written and directed by Caroline Thompson. It stars Rene Russo as animal loving millionaire who takes in a gorilla named Buddy. She also houses multiple chimps, parrots and other animals. The film also starred Robbie Coltrane and Paul Reubens.
For more trending news make sure to check out our website.