search for anything!
e.g. Florence Pugh
or maybe 'Andor'
House of the Dragon
Rings of Power
search for anything!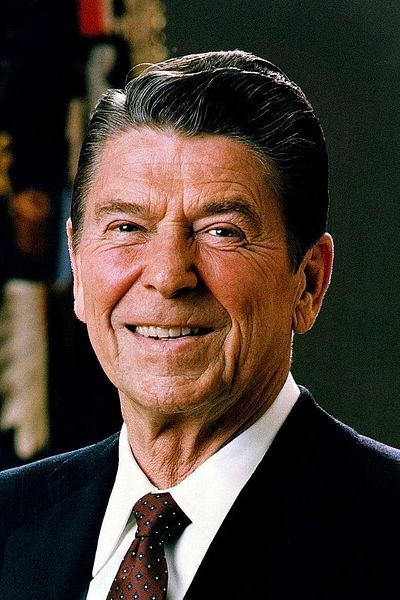 Ronald Reagan
Actor | Producer
Ronald Reagan (1911–2004) was the 40th President of the United States (1981–1989), the 33rd Governor of California (1967–1975) and prior to that an actor.
Upon his college graduation, Reagan first moved to Iowa to work as a radio broadcaster and then in 1937 to Los Angeles, California. He began a career as an actor appearing in over fifty movie productions. Some of his most notable roles are in Knute Rockne, All American and Kings Row.
Reagan served as president of the Screen Actors Guild, and later spokesman for General Electric. His start in politics occurred during his work for General Electric.
Originally a member of the Democratic Party, he switched to the Republican Party in 1962. After supporting of Barry Goldwater's presidential candidacy in 1964, he was persuaded to seek the California governorship, winning two years later and again in 1970. He was defeated in his run for the Republican presidential nomination in 1968 as well as 1976, but defeated incumbent Jimmy Carter in 1980 presidential election.
Reagan left office in 1989. In 1994, the former president disclosed that he had been diagnosed with Alzheimer's disease earlier in the year. He died ten years later at the age of 93.
---