search for anything!
e.g. Florence Pugh
or maybe 'Andor'
House of the Dragon
Rings of Power
search for anything!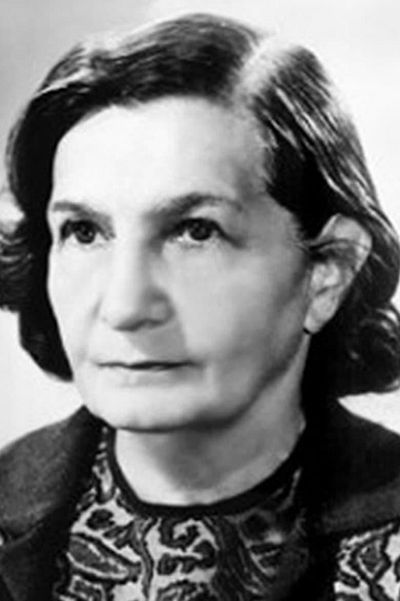 Nadezhda Kosheverova
Director | Writer
Film director Nadezhda Kosheverova is mostly famous for her fascinating fairy tale movies, which have become classics of the Russian cinema. Nadezhda Nikolaevna Kosheverova was born in Saint Petersburg on September 23rd (Gregorian Calendar), 1902.
In 1923 she graduated Actor's School at Petrograd Theater Free comedy and till 1928 performed as an actress on stages of Leningrad theaters, including the N. P. Akimov Leningrad Theater of Satire. The future film director also studied at the film studio of the Factory of Eccentric Actor from 1925 to 1928.
Since 1929 Nadezhda Kosheverova worked at Lenfilm, where she started her career as the assistant of the film director Maxim Trilogy.
She made her first debut as a director with the film Once in Autumn (Odnazhdy Osen'y) in 1937; the work has not been preserved, unfortunately. She gained her first success after the release of the lyrical comedy Arinka (1940) co-directed by her jointly with Yuri Muzykant in 1939.
Before the beginning of the Second World War, the young film director managed to create a feature film about the Finnish war Galya, which was banned by the censor.
For the first time Nadezhda Kosheverova resorted to the fairy tale genre, destined to become her major creative direction, in 1944. Her debut in this genre was the musical film Cherevichki based on Tchaikovsky's opera with the same name and co-directed with Mikhail Shapiro.
Her film Cinderella (Zolushka), released in 1947, was a wild success thanks to the brilliant scenario by Yevgeni Shvarts, design by Nikolai Akimov, and perfectly accurate casting brought the fairy tale recognition among spectators and critics. Continuing her work as a comedy dramatist with Captive Driver (Shofyor ponevole, 1958) and Be Careful, Grandma! (Ostorozhno, babushka!, 1960) Kosheverova tried to remain true to her favourite genre of the traditional children's magic fairy tale.
In 1968 Kosheverova released one of her best and most famous fairy tales - A Very Old Story (Staraya, staraya skazka) starring splendid Oleg Dal and the then unknown Marina Neyolova. Oleg Dal nicknamed Kosheverova "Kurosavochka" and later always agreed to play in her fairy tales.
Fairy Tale about Enamoured House Painter (1987) became her last work as a film director.
Nadezhda Kosheverova died in Moscow on February, 22nd 1989 and was laid to rest at the cemetery near Komarovo Settlement in the suburbs of Leningrad (now Saint Petersburg).
---