If you've got a Netflix subscription then there's a lot more TV hitting your screen this year.
Just in case you were struggling for a decent TV series to watch on Netflix this year (which we very much doubt is the case with 'Stranger Things' and 'Heartstopper' on our radar), there are heaps more must-see releases on the horizon whether you're in the mood for drama, sci-fi, fantasy, horror or comedy.
Here are five* titles we're going to be glued to later this year.
'The Witcher: Blood Origin' | Autumn TBC
The first of the live-action spin-offs from 'The Witcher' finally drops on Netflix later this year. With Irish showrunner Declan de Barra on board, this prequel series is set in an Elven world 1200 years before the events of the original Netflix series during a time when the very first Witcher prototype was created. Starring Michelle Yeoh, Lenny Henry, Sophia Brown and Laurence O'Fuarain, the six-part limited series will showcase a time when elves, monsters and men began to work together as one.
'Wednesday' | Autumn/Winter TBC
There are more than a few spooky releases hitting Netflix this year, but one title with broader appeal than all the rest of them is Tim Burton's Wednesday Addams series. Jenna Ortega takes over from Christina Ricci as the most recent live-action iteration of the 13-year-old Addams child, but the good news is that Ricci is also on board the series in an undisclosed role. With Catherine Zeta-Jones, Luis Guzmán and Gwendoline Christie also starring, we can't wait for more ooky and kooky misadventures with everyone's favourite horror family.
'The Midnight Club' | October
Mike Flanagan, the man behind 'The Haunting of Hill House', 'The Haunting of Bly Manor' and 'Midnight Mass', is officially back later this year with his fourth dark and mysterious TV adventure. This time the director is turning his attention to a younger cast, following a group of terminally-ill teens and young adults who meet up every night in their hospice (at midnight) to tell some spooky stories. Based on the popular book series by Christopher Pike, Irish actor Ruth Codd is part of the cast line-up which looks to be another jump-scare nightmare.
'1899' | Autumn/Winter TBC
Take it from us, this is going to be a big one. Try to imagine if James Cameron's 'Titanic' wasn't made by him at all, and was created from the people who did Netflix's 'Dark' and you're on the right track. And then add in a supernatural element. This English/German period horror comes from Jantje Friese and Baran bo Odar, and sees a diverse group of migrants leave London for a better life in the US. However, what they encounter out at sea is anything but normal. This could well be the surpise hit of the year on Netflix.
'The Crown' Season Five | November
One does not like waiting so long for TV series - especially if it's 'The Crown'. Season five will begin the final arc of the mega-successful Netflix series as Imelda Staunton literally wears the crown which has been passed on from Olivia Colman before her, and Claire Foy before that. The next casting iteration will take the semi-biographic series into its most contemporary setting yet with Princess Diana (Elizabeth Debicki) expected to be the main focus in the lead-up to her tragic death. Dominic West, Lesley Manville, Jonathan Pryce and Olivia Williams are included in the cast this time around too. November certainly can't get here quick enough.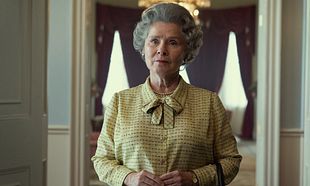 *Bonus* 'YOU' Season Four | TBC
Season four of the hit crime/thriller is expected to drop on Netflix sometime at the end of 2022 or the beginning of 2023. But season four will be wildly different for Joe (Penn Badgley), as he'll be a fish out of the water terrorising unsuspecting women, this time in Europe. The last we saw of the creepy character, he left baby Henry behind with a couple of more fitting parents while he explored Paris and his crush from season three, Marianne (Tati Gabrielle). However, according to filming locations, the majority of the series is expected to take place in London.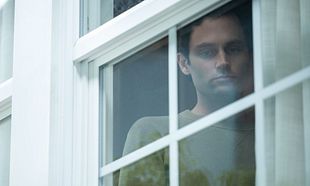 *Extra Bonus* 'That '90s Show' | TBC
Another eagerly-anticipated show on our list that unfortunately doesn't have a definite 2022 release date is our return to the Foreman basement. 'That '90s Show' will see Kurtwood Smith and Debra Jo Rupp lead the series as the ageing Red and Kitty Foreman whose grandchildren come to stay in their house two decades after the original series was set. The majority of the original cast is set to return for brief cameo roles, but the production will be centred mostly on a new generation of Wisconsin teens (and will hopefully feature at least one circle moment for shits and giggles).