It has been revealed that Thora Birch was indeed asked to come back and pick up her role as Dani Dennison for the sequel to the 1993 film.
According to Entertainment Weekly, Disney asked Birch to feature in a "good supporting role" for the upcoming film. However, due to scheduling issues, the actor had to turn down the opportunity.
Birch features in the upcoming Netflix production 'Wednesday', based off the Addams Family and her schedule was full while filming.
Birch, who was 11 at the time 'Hocus Pocus' released, played the loveable Dani who, along with her older brother Max and his crush Allison, end up summoning the Sanderson sisters to wreak havoc upon the town of Salem.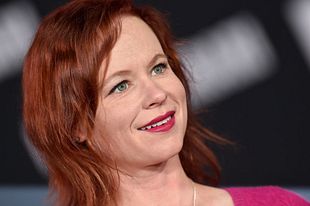 Despite being a box office failure at the time, the film has since become a cult classic. Its continued success is no doubt down to its Halloween theme, always giving audiences an excuse to watch it every October.
Beth Middler, Sarah Jessica Parker and Kathy Najimy are all returning as the Sandersons in the upcoming sequel. Doug Jones, who played Billy Butcherson in the original, also returns.
Some new faces join them including Hannah Waddingham (Ted Lasso) and Tony Hale ('Arrested Development').
Sam Richardson, Belissa Escobedo, Froy Gutierrez and Whitney Peak, Lilia Buckingham, Juju Brener, Taylor Henderson, and Nina Kitchen round out the cast.
Director Adam Shankman confirmed on his Instagram that 'Hocus Pocus 2' wrapped filming in late January.
The plot of the upcoming film centres around the wicked sisters' return. Three young women accidentally summon them once again in modern day Salem.
'Hocus Pocus 2' releases on Disney+ this coming Autumn.