Brought to you by: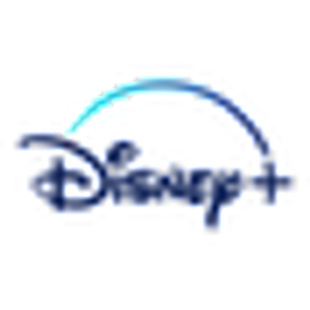 It's a real testament to Pixar that you only need to mention their name and you know you're in for something special.
'Inside Out', 'Finding Nemo', 'The Incredibles', 'Coco', 'Monsters Inc.' were all Pixar movies, and now, the latest effort is 'Soul'. Unlike other Pixar movies, however, Disney+ gets first dibs as the movie is on the streaming service now.
SO, WHAT IT'S ABOUT?
Jamie Foxx voices Joe Gardner, a struggling jazz musician who's working a part-time job as a music teacher while waiting for his chance to perform on-stage. When he finally gets his chance to perform with a legendary jazz musician - voiced by Angela Bassett - the unthinkable happens and Joe becomes separated from his body.
He wakes up as an ethereal soul in what's known as the Great Beyond - a place where souls go when their time is up on this plane of existence. However, Joe manages to escape and winds up in the Great Before - where souls originate from before they travel to our reality. There, he meets 22 - voiced by Tina Fey - who has been avoiding going to our reality because, well, she's got a dim view on life.
THAT SOUNDS... VERY STRANGE
That may be, but think about how crazy 'Inside Out' looks written down. Emotions voiced by Amy Poehler and Bill Hader? Controlling a brain with big, bright buttons? Yeah, it sounds nuts but think about how good 'Inside Out' was. One of Pixar's greatest strengths is taking these really abstract ideas and making them accessible and furthermore entertaining. It's a real skill of storytelling, and what's more, they always have a real sense of the profound about them too.
IS IT TOO MUCH FOR KIDS TO PROCESS, THEN?
Not at all! Again, think about 'Inside Out' or even 'Up' for that matter. 'Soul' has the same sensibility and tone as those and not only that, it's got the same director too. Pete Docter, who directed 'Up', 'Inside Out', and 'Monsters Inc.', is directing here.

Yes, it might be dealing with big questions like the afterlife, death, rebirth, and so on, but it's done in such a way that it's not only easy to process, but doesn't simplify it so that it feels like it's talking down to kids - or adults, for that matter.
SO IT'S JUST AS GOOD FOR ADULTS?
Absolutely - and adults will enjoy a lot of the jokes too, not to mention figuring out where you know some of the voices from.
WHAT ABOUT THE MUSIC IN IT?
Yes, it's about a jazz musician, but honestly, you don't need to be a jazz lover to enjoy it. You don't even need to be a music lover either, for that matter. Really, what 'Soul' is about is finding the joy in life, be it from something as simple as pizza or something as broad as the experience of flow and art.
AND WHAT ARE THE CRITICS SAYING ABOUT IT?
On Rotten Tomatoes, 'Soul' currently has a score of 98% and Metacritic has given it an 89% score. It's made it into several end-of-year lists, and received high scores from the likes of Variety, ScreenRant, and AV Club, while The Guardian scored it five out of five. If that's not enough, you can read our review here.
WHO'S IN THE CAST?
As we already mentioned, Jamie Foxx voices Joe Gardner and Tina Fey voices the soul known only as 22. Questlove, best known as the drummer from The Roots, voices Curly, a former student of Joe's who now touring with Dorothea Williams, voiced by Angela Bassett. Alice Braga, Richard Ayoade, Wes Studi, and Fortune Feimster are soul counsellors in the Great Beyond, while Rachel House is Terry - the relentless accountant who keeps track of all the souls in the Great Beyond and the Great Before. Graham Norton also has a role as Moonwind, a soul traveller who helps rescue lost souls.
SOUNDS GREAT, SO WHEN CAN I SEE IT?
You can watch 'Soul' on Disney+ now and all you'll need is a Disney+ subscription to see it.