A new interpretation of the Charles Dickins classic is headed to Netflix later this year, and there's a very impressive cast lending their voices to the feature.
It seems like nearly every Christmas there's a brand new, "reinvented" version of the timeless tale to watch, and 2022 is not going to be any different. 'Scrooge: A Christmas Carol' comes from director Stephen Donnelly (and no, not from the Irish Minister for Health).
Created in association with Timeless Films ('Dragon Rider', 'Postman Pat: The Movie') and award-winning VFX studio Axis Studios ('Love, Death + Robots', 'Saints Row'), Netflix are hoping to breathe new life into the tale with a "supernatural, time-travelling, musical adaptation" with re-imagined songs written by two-time Academy Award and Grammy award-winner Leslie Bricusse ('Willy Wonka and the Chocolate Factory').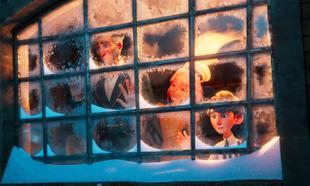 The film will be voiced by Luke Evans ('Beauty and the Beast') as Scrooge, Jessie Buckley ('Wild Rose') as Isabel Fezziwig, Olivia Colman ('The Favourite') as Past, Jonathan Pryce ('Game of Thrones') voices Jacob Marley, Fra Fee ('Hawkeye') as Harry Huffam, Johnny Flynn ('Emma') as Bob Cratchit, Giles Terera (the West End production of 'Hamilton') voices Tom Jenkins, Trevor Dion Nicholas (the stage production of 'Aladdin') voices Present, and James Cosmo ('Braveheart') as Mr Fezziwig.
The synopsis for the film is as follows: With his very soul on the line, Scrooge has but one Christmas Eve left to face his past and build a better future. Featuring re-imagined songs from the legendary and two-time Academy Award winner Leslie Bricusse OBE, 'Scrooge: A Christmas Carol' is one for a new generation to sing.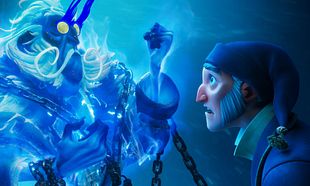 But Netflix's animation effort won't be the only take on the Dickins classic arriving this year. Apple TV+ will also be releasing a live-action interpretation later this year, starring Ryan Reynolds and Will Ferrell, entitled 'Spirited'.
'Scrooge: A Christmas Carol' arrives on Netflix this December.